Discover more from Blackbird Spyplane
Your No. 1 source for style, culture, & "unbeatable recon"
This GORPED-OUT NURSE (!) makes NEXT-LEVEL custom-order hoodies
+ Japanese-Mexican post-sneaker shoes, a 🍄 bandana & more custom recon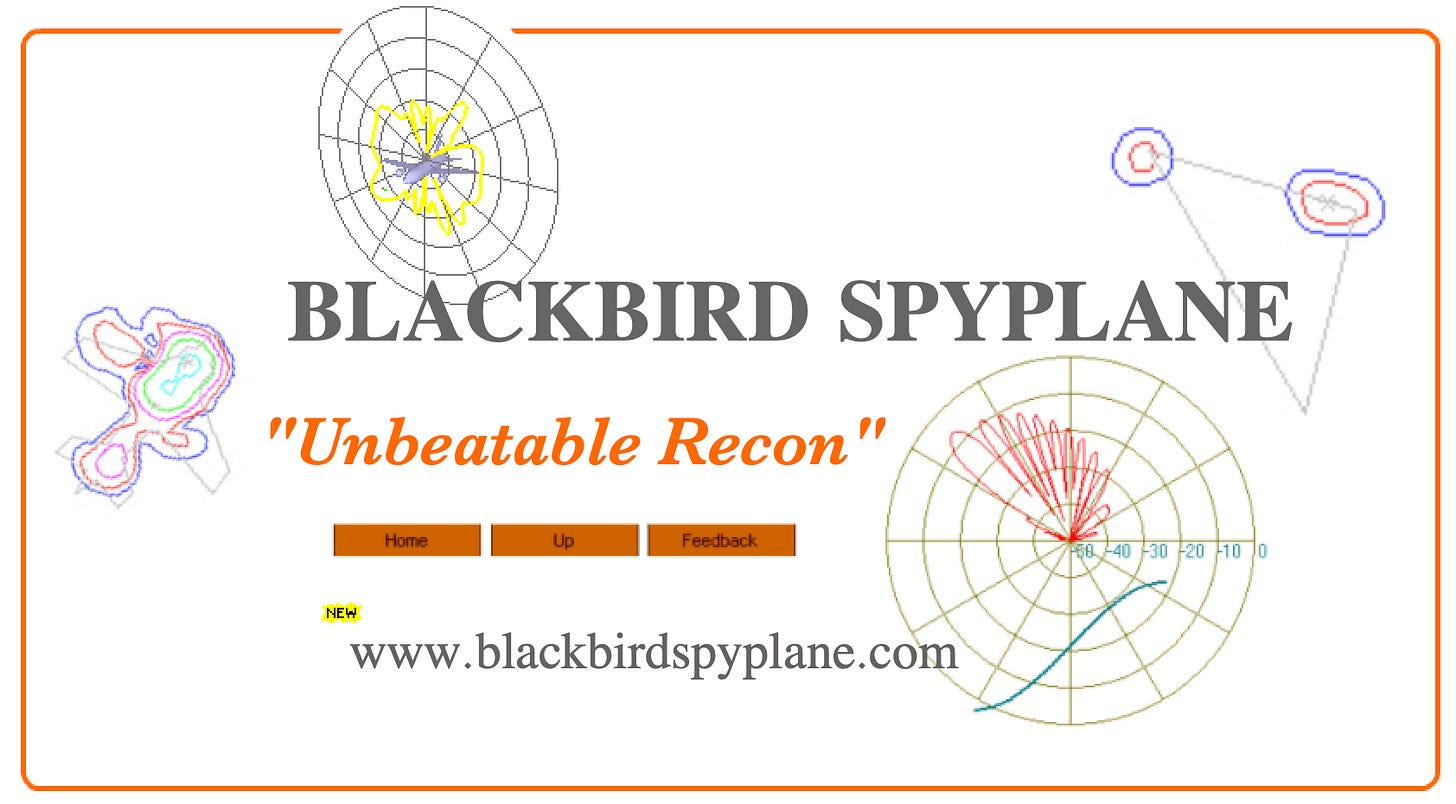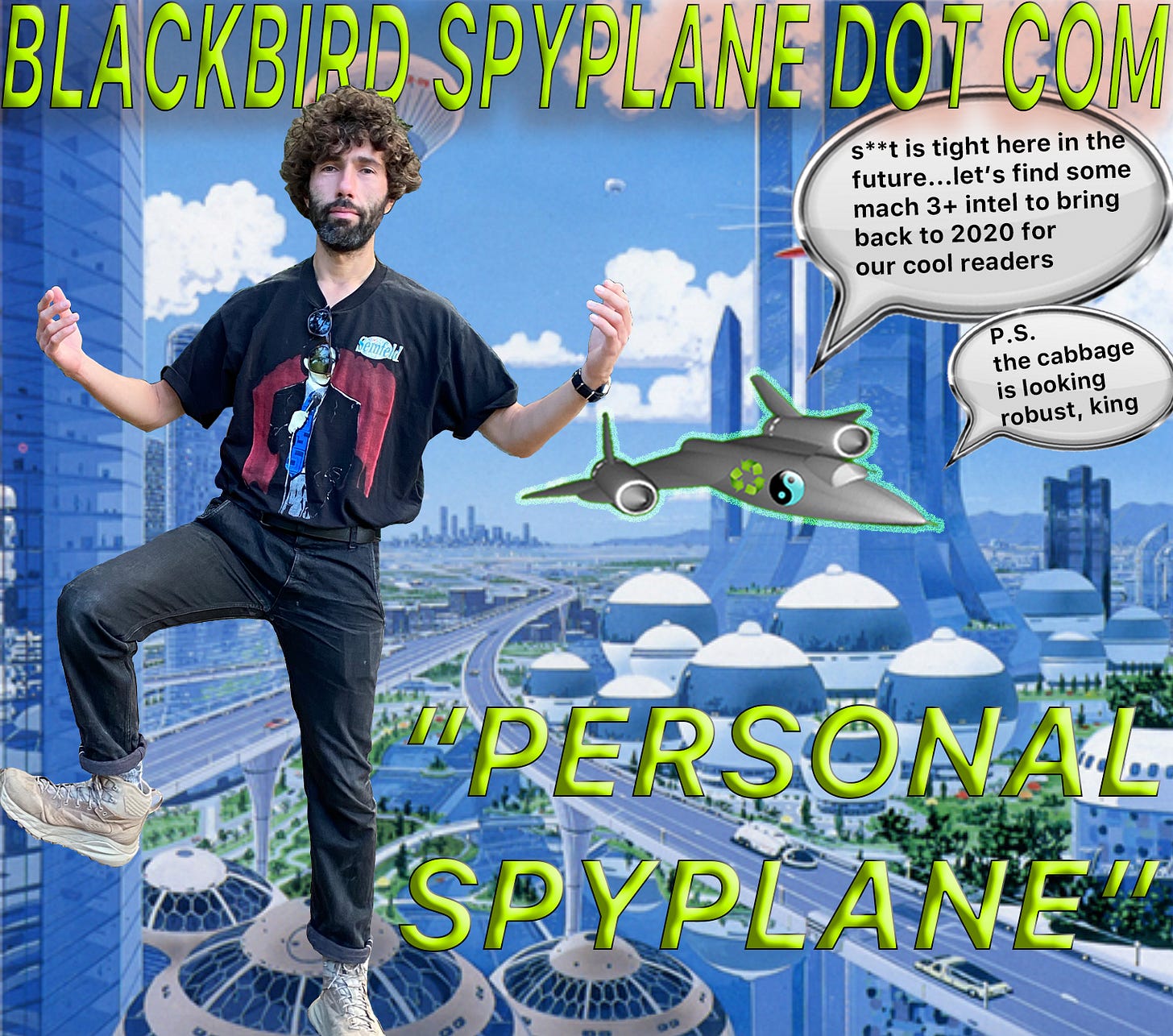 One of the many noble services provided by Blackbird Spyplane — the no. 1 source across all media for "unbeatable recon" on dope under-the-radar joints — is our occasional open calls on Instagram for custom-recon requests … we compile the best questions into a Top Secret dossier, then travel into the future at Mach 18,000+ speeds to find next-level intel for posts like the one yr currently reading: the latest installment of our "PERSONAL SPYPLANE" series…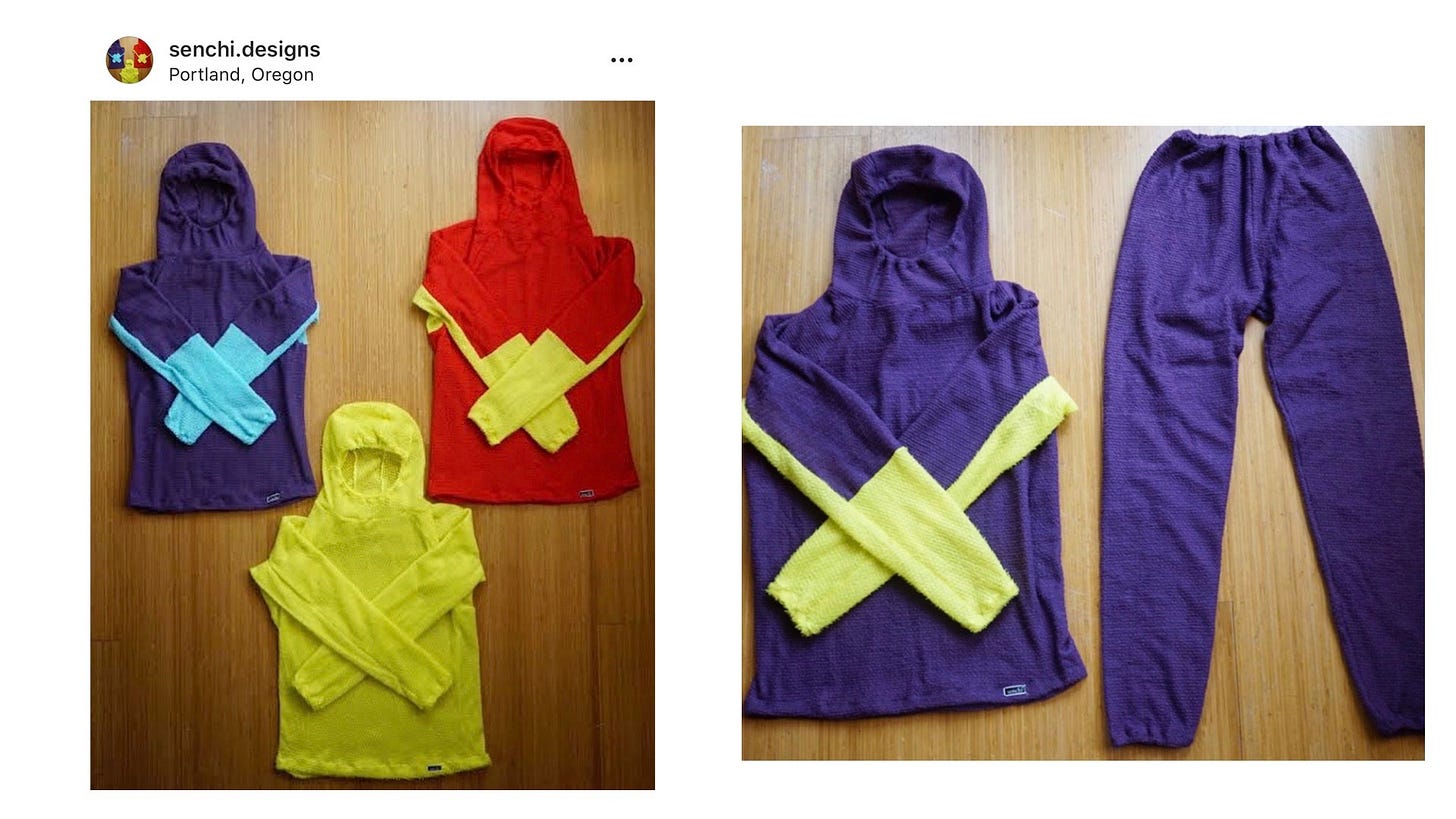 "coziest hoodies for the fall lockdown season?" — @meek5_
"any good intel on interesting hoodies/sweatshirts?" — Elliott
These 2 questions popped up on Instagram and in our intel-HEAVY Cla$$ified SpyTalk chat room, respectively — and d*mn do we have some RARE RECON to rain down upon both these readers…

BBSP's global network of intelligence assets includes our highly GORP-FLUENT friend Ben, who is really with the s**ts when it comes to back-country expeditions, a.k.a. DEEP GORP ODYSSEYS … (We drew the logo for his beautiful expedition-journal, Bad Mountain, because our VISUAL PANACHE extends beyond psychotic Photoshop collages.)

The other day Ben put us on to a tiny Portland-based line called Senchi Designs, who have only 314 followers on IG at the moment despite making some PATENTLY SICK NEXT-LEVEL HOODIES …

So, Senchi is the alter ego of Ryan Windus, a GORPED-OUT OREGON NURSE who also makes ambient music, which is just a FIRE RESUMÉ top to bottom. We hit him up for more info on these joints … apparently, Ryan got his hands on some RARE SPOOLS of ultralight Polartec Alpha — "a pretty fluffy material," he says, which he sews into garments that r good for both rocking around the crib on some R&R vibes or putting in work OUT IN THE ELEMENTS: Alpha is both an "incredibly lightweight and breathable active layer," he says, and "an insulating layer when combined under a rainshell."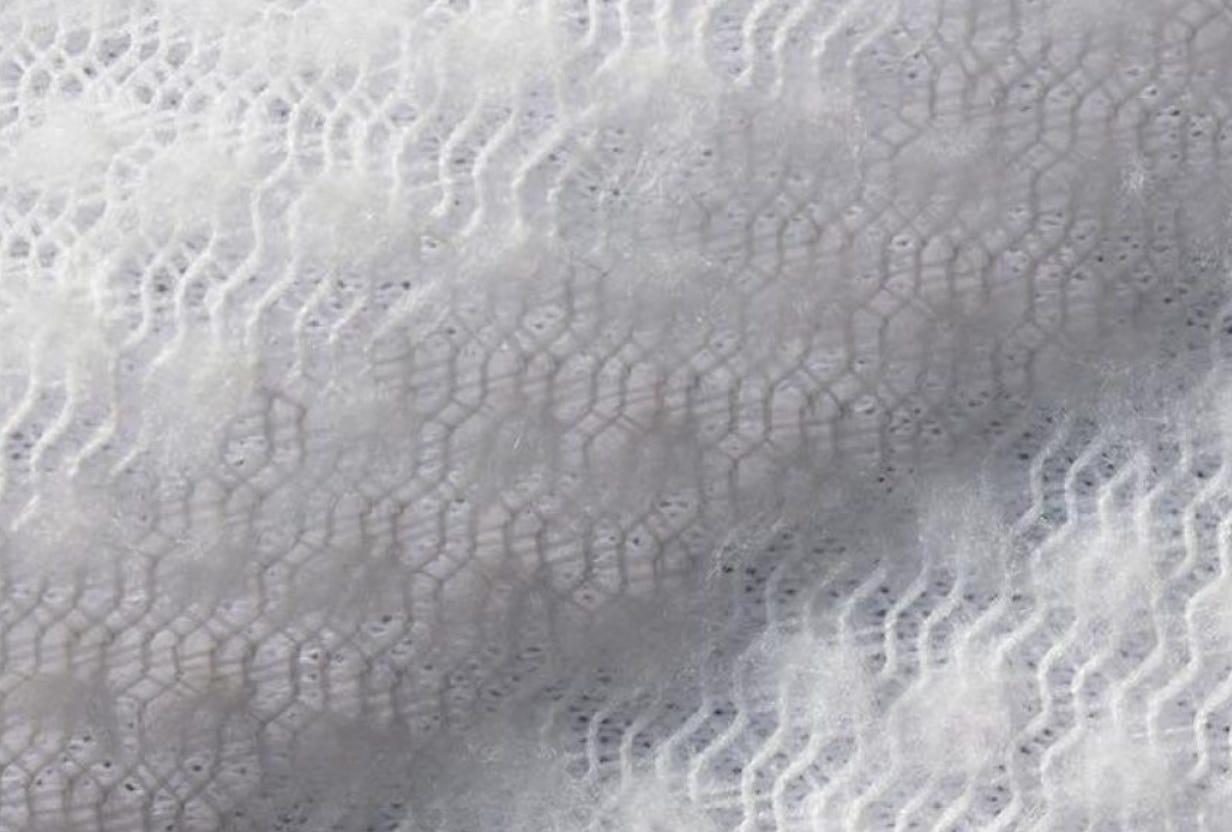 SENCHI'S RARE FIBERS, as seen thru our high-magnification SpySight technology



ALSO: "The material is 50%-100% recycled PET plastics, depending on the type." ♻️☯♻️☯♻️☯♻️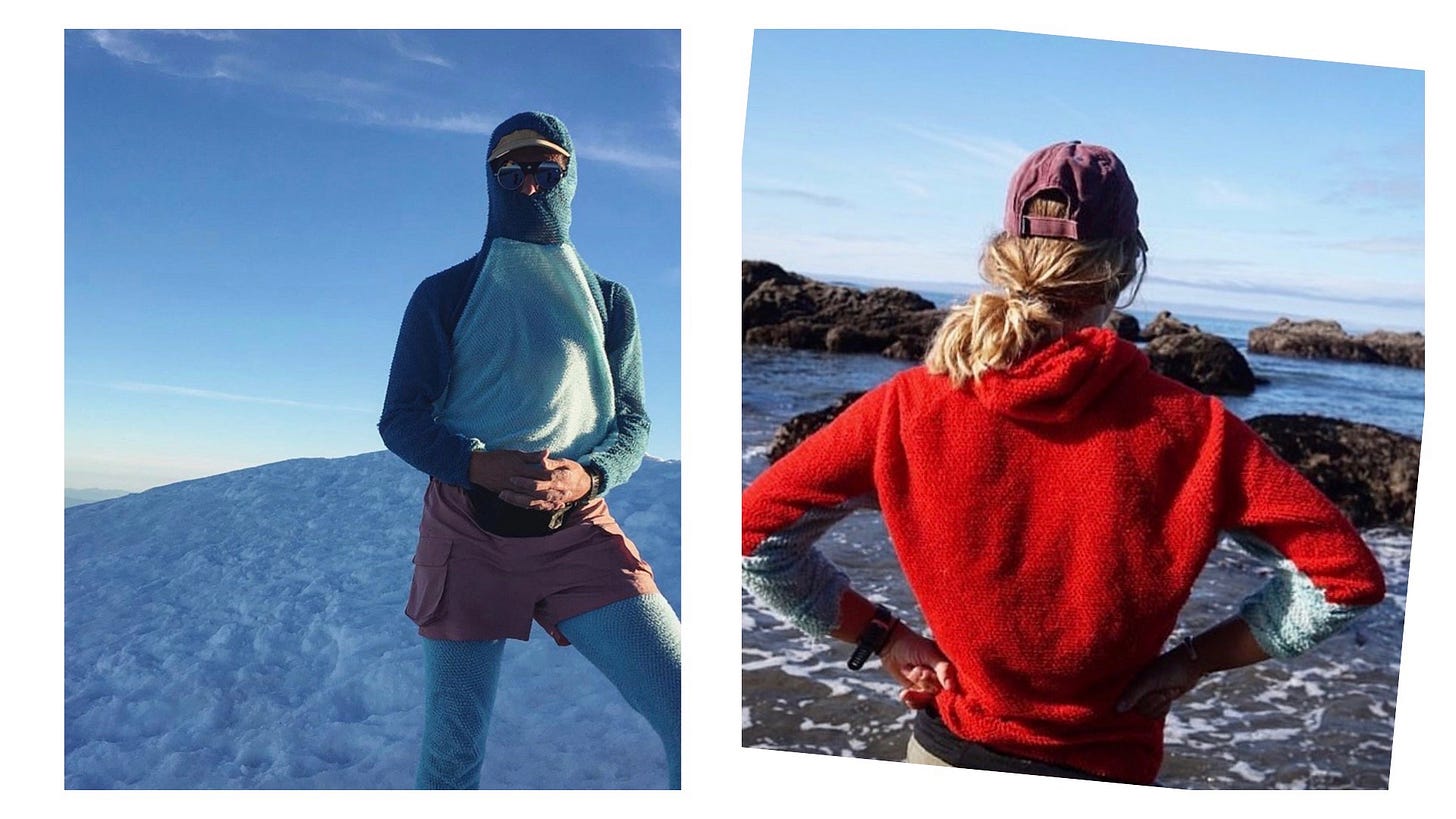 The idea for Senchi Designs came to Ryan "after using a similar hoodie made by Macpac that was boxy and had a loose-fitting hood," which he wasn't feeling, and "also they don't ship to the US. But I was able to source some fabric to try and make my own. I didn't have any intention of selling them but I found a Reddit ultralight geartrade page where I posted my early versions, I really enjoy sewing and designing and just having creative outlets, and it just kinda went from there."

In other words this is not simply a story about dope joints but… AN INSPIRING TALE OF "MAKING IT CUSTOM" vs. simply "BEING A CUSTOMER" !

Senchi is a microscopic operation, so here's how ordering works: "I have drops every once in a while, but I started doing pre-orders and am now out about 2-3 weeks lead time," Ryan says. "It'll become more streamlined in the next few weeks, with Light, Direct and Hybrid options." (U can read about sizing, color options, and the weight differences between the 3 Senchi models on his IG story highlights.)

The hoodies are $75. Hit Ryan up via Instagram, DM him with yr size and color combo & get in on these high-tech-artisanal gems….
***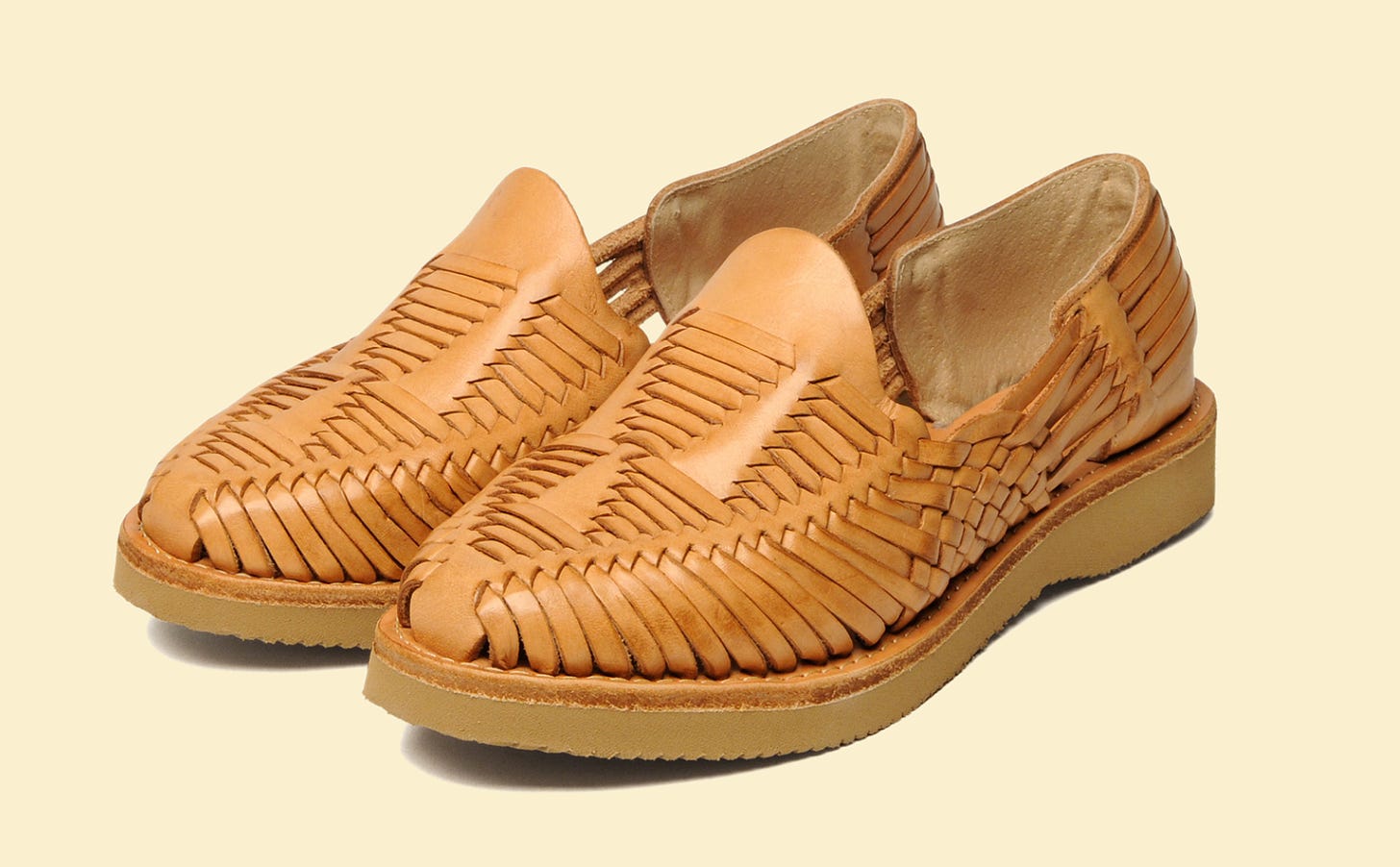 "best post-sneaker shoes?" — @big_gamehunter_
This question could go in any number of different directions but at the moment we can report we r MAJORLY feeling Yuketen's "Alejandro" shoe in natural veg-tan — a joint that the blue-chip Japanese boot boyz actually get made in Mexico & affix to a sneaker-light Vibram Morflex sole.

The Alejandro is versatile as f**k — u can dress it up or down …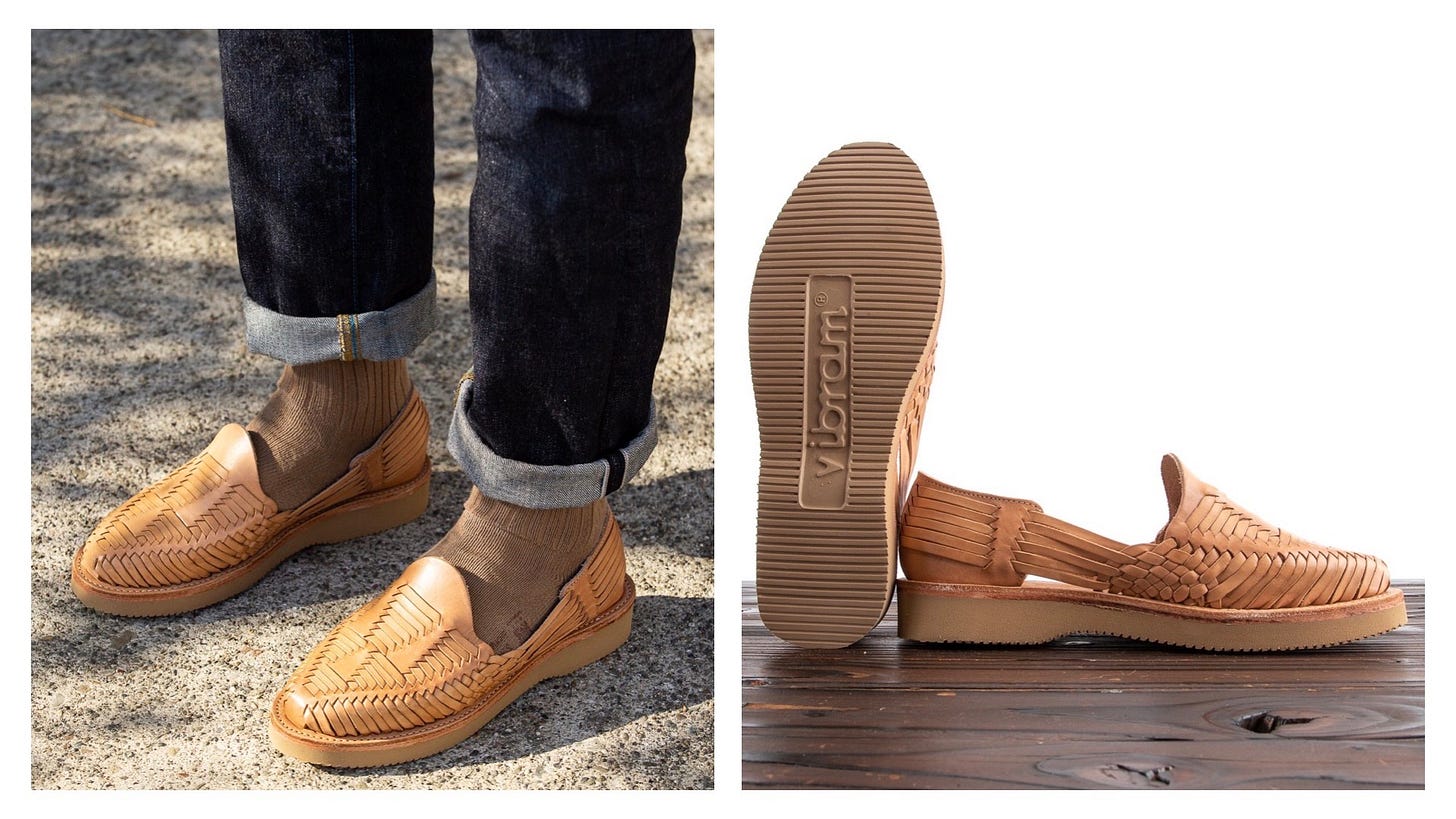 … and even though theoretically we've rounded the corner on summer (who tf knows what a normal temperature is for October anymore??) u can rock these w/ socks well into the fall and look popping (or cop and keep them on deck for spring 'cause they're hard to come by).

They're $275 in a ton of sizes at Standard & Strange, here. (Minneapolis's BlackBlue has one woman's size 6 in brown on deeeeep discount here.)

(P.S. At the same store: a fresh restock of our favorite but highly elusive socks, the "waffle" joints from Japan's Rototo, which we wrote about in the newsletter here.)
***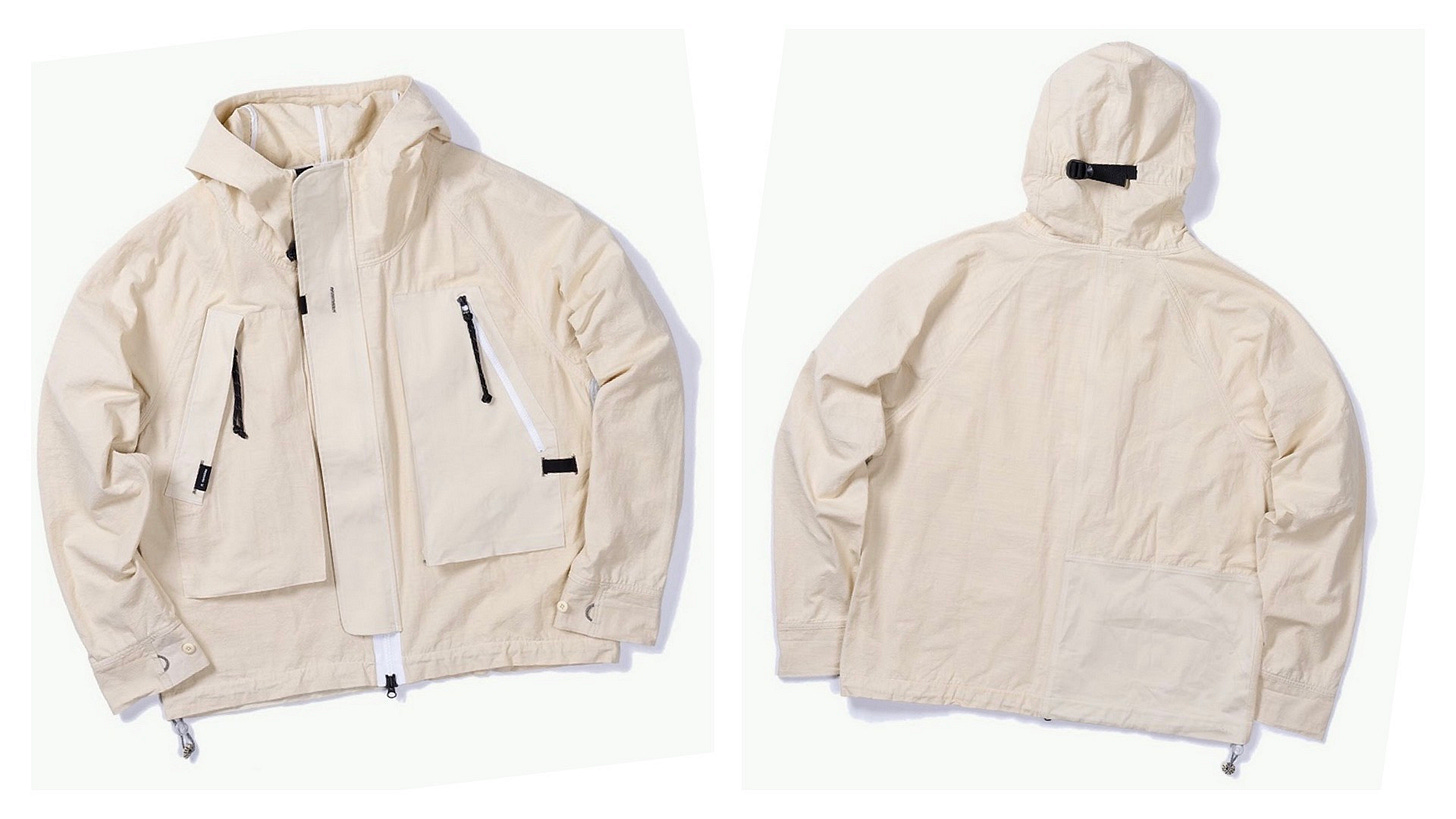 The FIRE Field Jacket from it. Vanishes comes in "earth white" and a couple other colors…



"best outdoor outerwear piece with a unique build or design?" — @maximillian.andrews
If yr a CLA$$IFIED SUBSCRIBER, a couple weeks back you enjoyed BBSP-EXCLU$IVE pre-sale access to the latest collection from it. Vanishes, a small & extremely fire brand whose MS-104 FIELD JACKET, pictured above, is a certified "outdoor banger"…

The jacket (and matching pants, which we personally copped & love & are rocking as we type these words) are USA-made from a combo of deadstock ITALIAN MILLED TWILL and COTTON RIPSTOP … there's a ton of dope detailing and unlikely design choices throughout the jacket, including "Y2K-style clear toggles and '70s hippie bungee stops that we found deadstock in LA's garment district" according to designer Rob Darmour.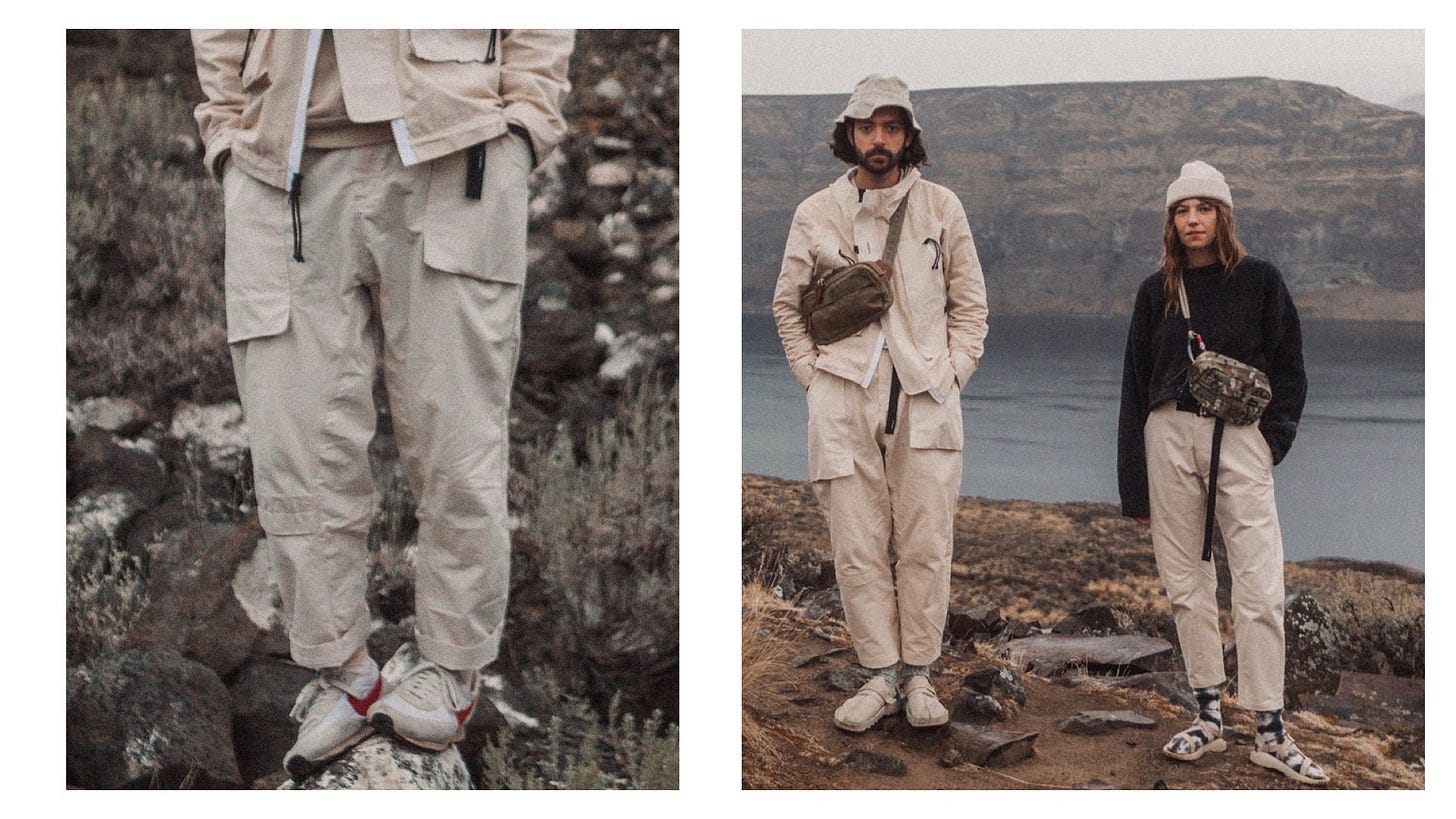 The it. Vanishes Field Pant in earth white = our current No. 1 pant here at BBSP HQ, pictured out on these MAJESTIC SAGE-SCENTED TRAILS amid other it. Vanishes joints
Our Cla$$ified readers FLASH MOBBED the it. Vanishes presale and copped a TON of the pieces — because "the Blackbird Bump" is a force to be reckoned with!

-BUT Tanner Goods just put up their own limited it. Vanishes inventory, which u can check out here….

-And the it. Vanishes webstore has remaining stock here.

If yr size is already gone then u just gotta join our Cla$$ified Tier & never miss out again, sweet lover!!
***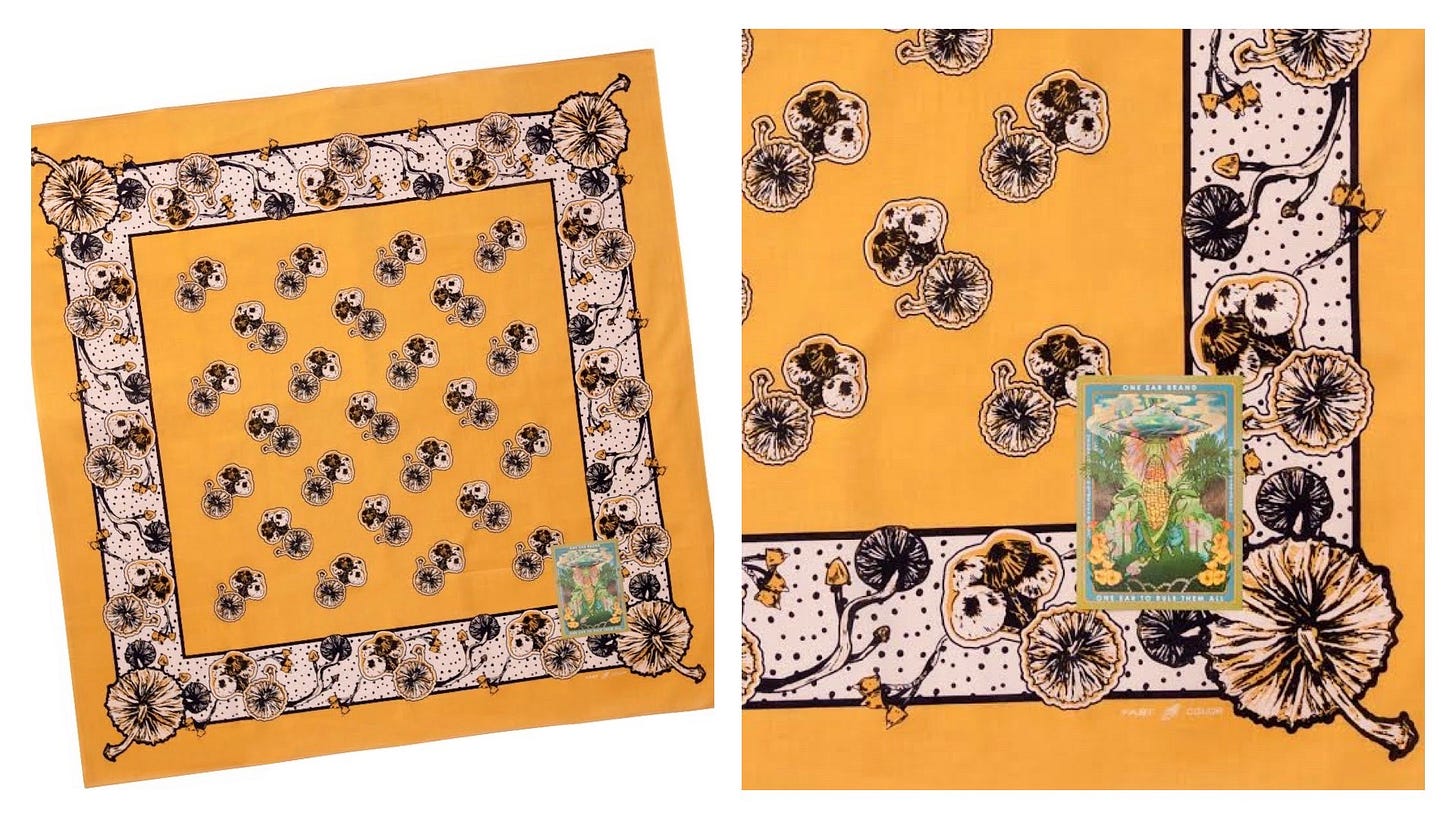 "can you please tell me about what prints are cool" —@jenjennyjenniferwhatever
There r many potential answers to this, but empirically, the coolest possible prints are ones with mushroom motifs, since mushrooms do imponderable alien-consciousness type s**t such as help trees communicate via subterranean mycelia networks and/or lead us into profound experiences of subjectivity-obliterating ego-death …

What better "canvas" for a cool print than a bandana, and not just any bandana but a BIG bandana that was lovingly made in Japan?? Which brings us to the Two Ears Brand's "One Ear Project Serenity" bandana, cut to super-thicc 90cm x 90cm dimensions…

We own a couple different "Two Ears" selvage bandanas & they are on some Hermès-adjacent levels of "luxurious hand feel" — u can cop those bandanas AND the "One Ear" special-release Serenity at the Two Ears Webstore, here.

There's also some available at L.A.'s Silver Lake Market, which sold out of their first run super-fast…
This is a public post, which is a beautiful thing to behold, but we also recommend u SMASH the subscribe button below & join our Cla$$ified Recon tier — support the newsletter & enjoy a multifaceted suite of life-improving $WAG TECHNOLOGIE$ behind the paywall.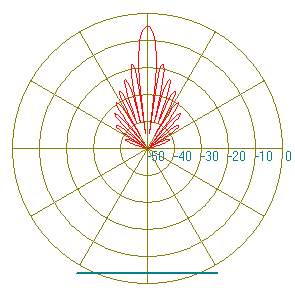 Brush up on ALL our life-improving "UNBEATABLE RECON" at BlackbirdSpyplane.com. U can find us on Instagram and Twitter too.