Discover more from Blackbird Spyplane
Your No. 1 source for style, culture, & "unbeatable recon"
This cult L.A. brand is a major positive-energy emitter
Plus their logo's super dope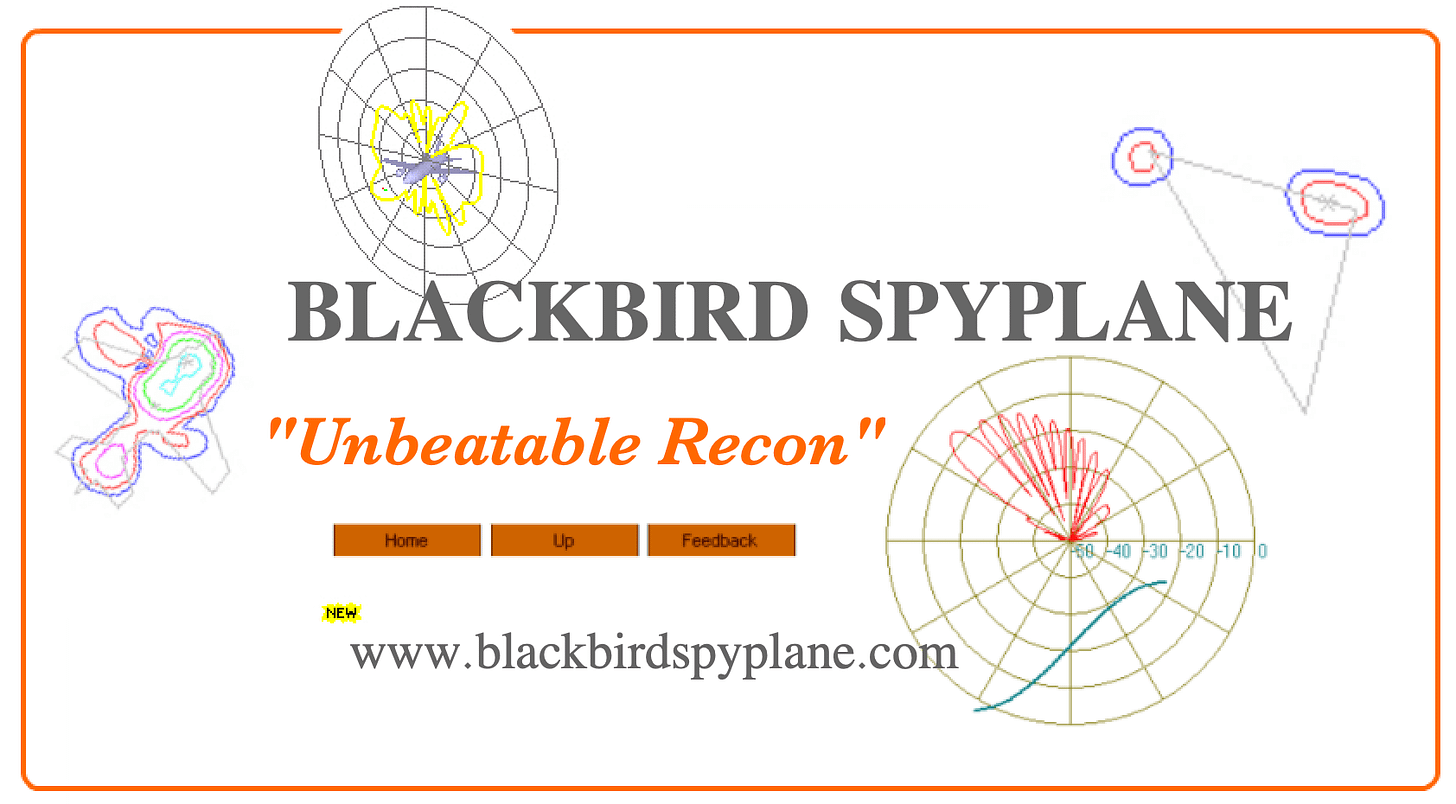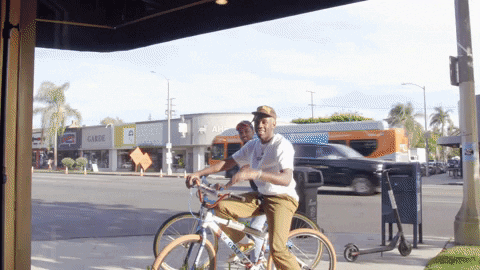 Bike riding: It's joyous as hell. Straight-up icons have been telling you this for years from coast to coast, whether it's A$AP Ferg mobbing w/ a BMX squadron in Harlem, Chloe Sevigny cruising hither & thither downtown, or Tyler, the Creator and Shia LaBeouf practicing the handlebarred arts in L.A.

But bike rides are even tighter in the quarantine era, allowing u to escape coughing dweebs pronto and get some exercise / bliss out with fewer cars on the road than ever.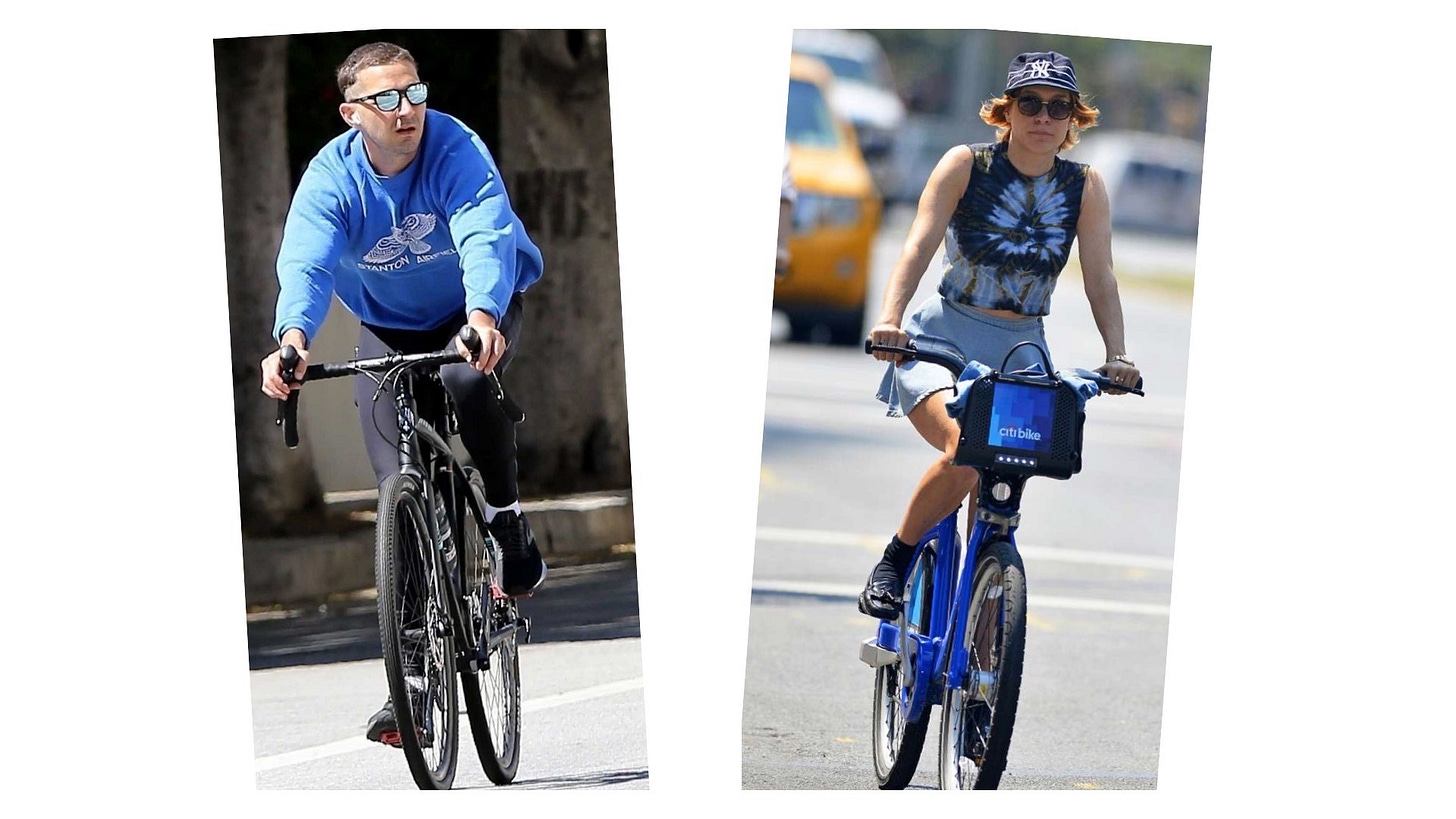 Maybe you just read that airtight argument and still want no part of 2-wheeled glory. That's cool 'cause if yr reading BLACKBIRD SPYPLANE, chances are good that you are nonetheless the type of garment appreciator who thinks deep thoughts such as:

"I don't want to wear clothing with logos on it unless the logo is indecipherable to hypebeasts and 99.9% of the general population," or…

"Hmm I regularly rock the shit out of beautiful accoutrements derived from skater & hiking culture — what is the next-frontier athletic pastime whose swag I can appropriate ??"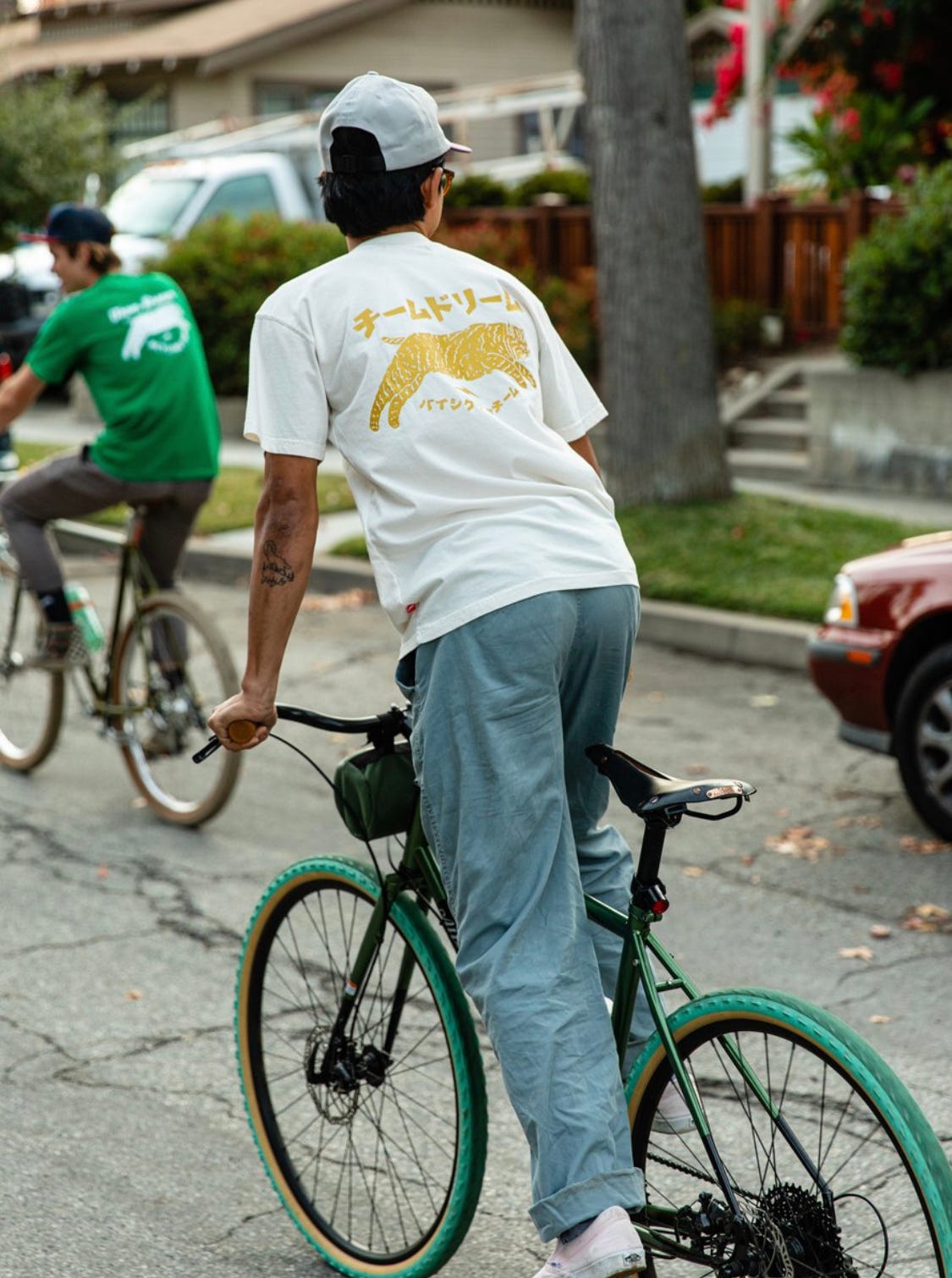 In either case you should know about Team Dream, a sunny-vibed Southern California cycling brand that built a global cult-following among bike riders but is 100% UNKOWN to trend chasers & wave-riders. And along with serious gear they put out universally rockable "civilian" clothes — caps, *excellent* socks, sweatshirts, t-shirts — in small runs made mostly in L.A.

They also have the most popping logo in the bike-apparel game and, real talk, one of the most popping logos period, which they call the chubby bobcat (here at BLACKBIRD SPYPLANE we practice body-positivity across all species, but this bobcat is objectively substantial):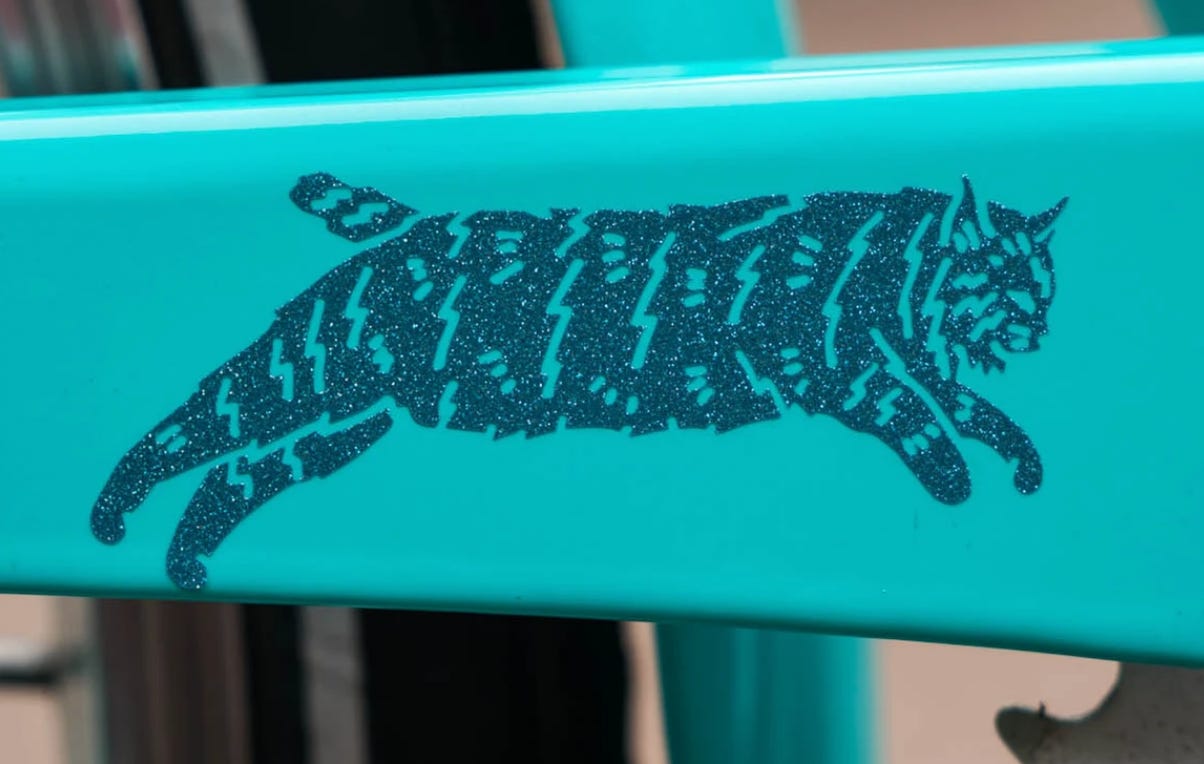 Team Dream's shop, the Cub House, is in a former gas station between L.A. and South Pasadena. It's only open for bike maintenance right now, but their webstore is open, and copping joints there is a good way to:

support a small L.A. maker

hype yrself up to get off the couch and out for a damn ride

add a new and mysterious flavor to yr fit-check spice rack.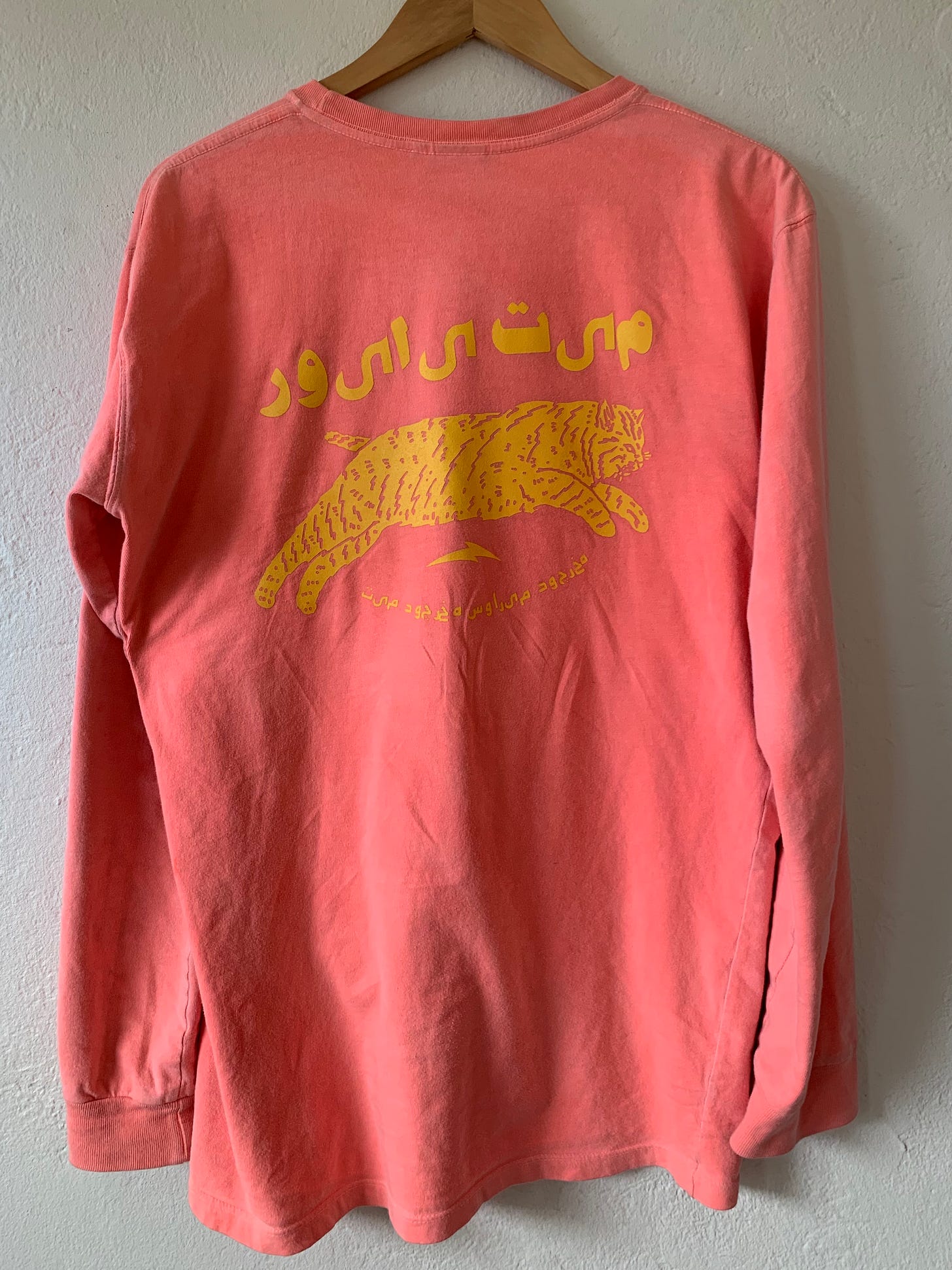 Last summer BLACKBIRD SPYPLANE popped into the Cub House and the friendly staff looked healthy as hell from breathing so much high-altitude Angeles Crest Highway air. We copped the last-available beautifully washed-out pink / yellow Arabic-text long-sleeve above. They still have it in a green short-sleeve — $28, made in L.A., here — and there's a Japanese kanji version, too — 4 colors, including that same faded pink, $28, here.

Side note: Pas Normal Studios — the Danish cycling brand founded by Wood Wood's Karl-Oskar Olsen — recently launched a line of "off-race" apparel, i.e. joints intended for the growing market of drip-conscious non-spandexed riders. END carries a bunch of it, and it's cool in an austere Scandinavian Acne / Our Legacy kind of way.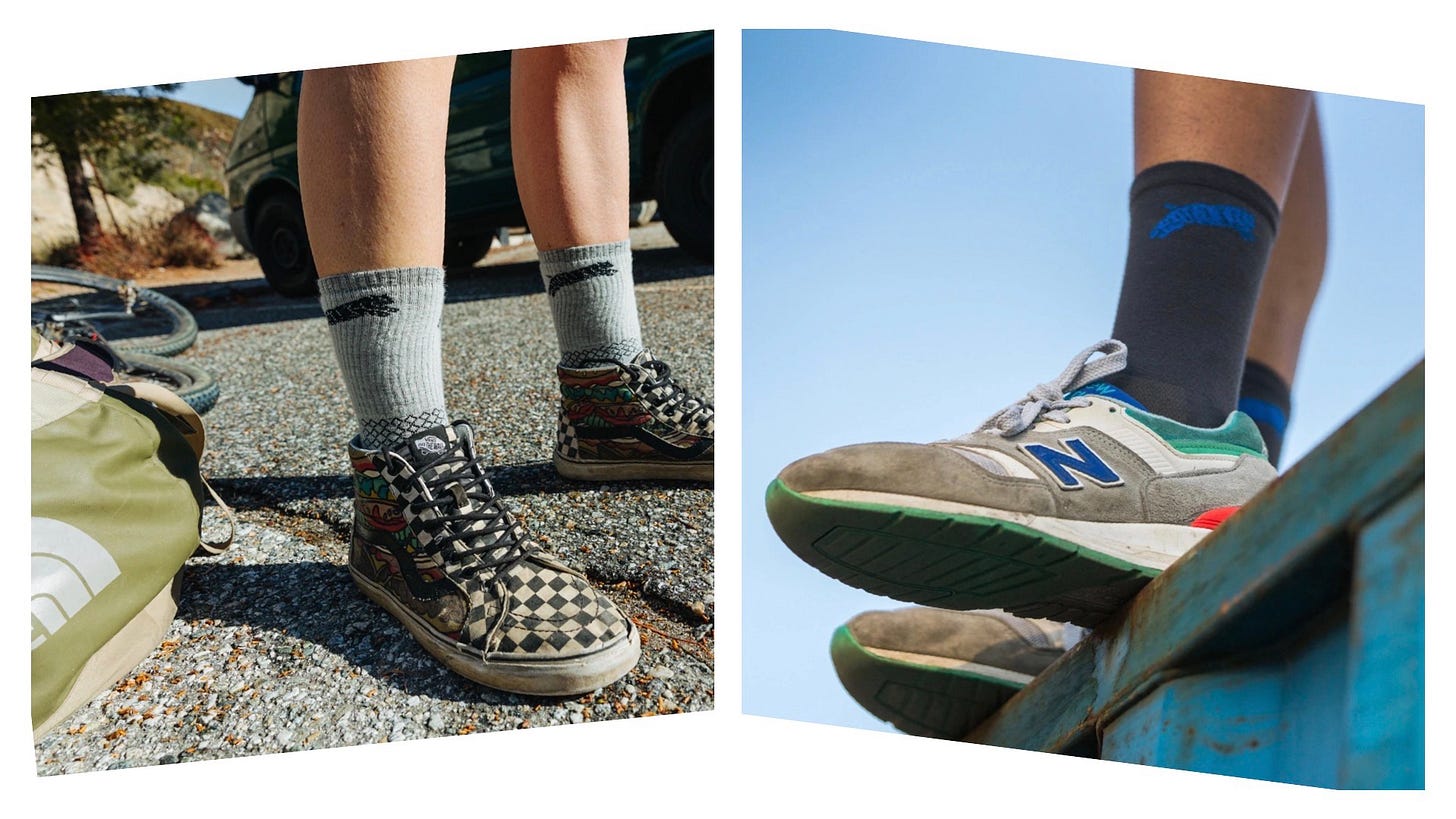 Team Dream's U.S.-made socks are especially good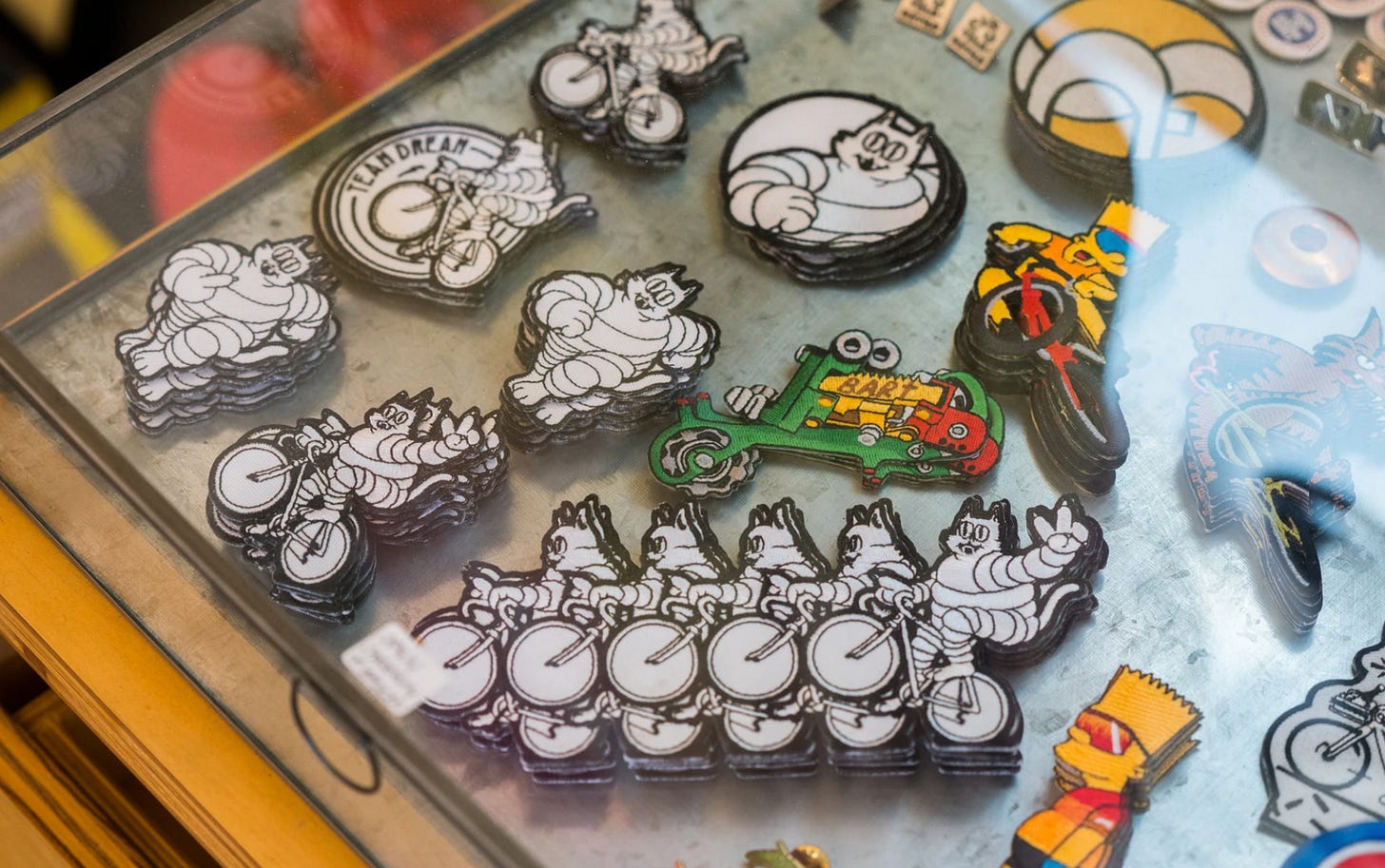 Michelin Man & Bart Simpson themed Team Dream patches…
Recently Team Dream got TOM SACHSY with it and did a NASA collaboration that sold out near-instantaneously, meaning you can unfortunately *not* buy this dude's Astronaut Bobcat neck gaiter and simulate his airtight facemask look…
The bobcat manifests in other forms across the brand: as a skeleton in this Dead Head-ish, George Melies-referencing tie-dye longsleeve, $48; as a very good $28 Big Dogs homage here…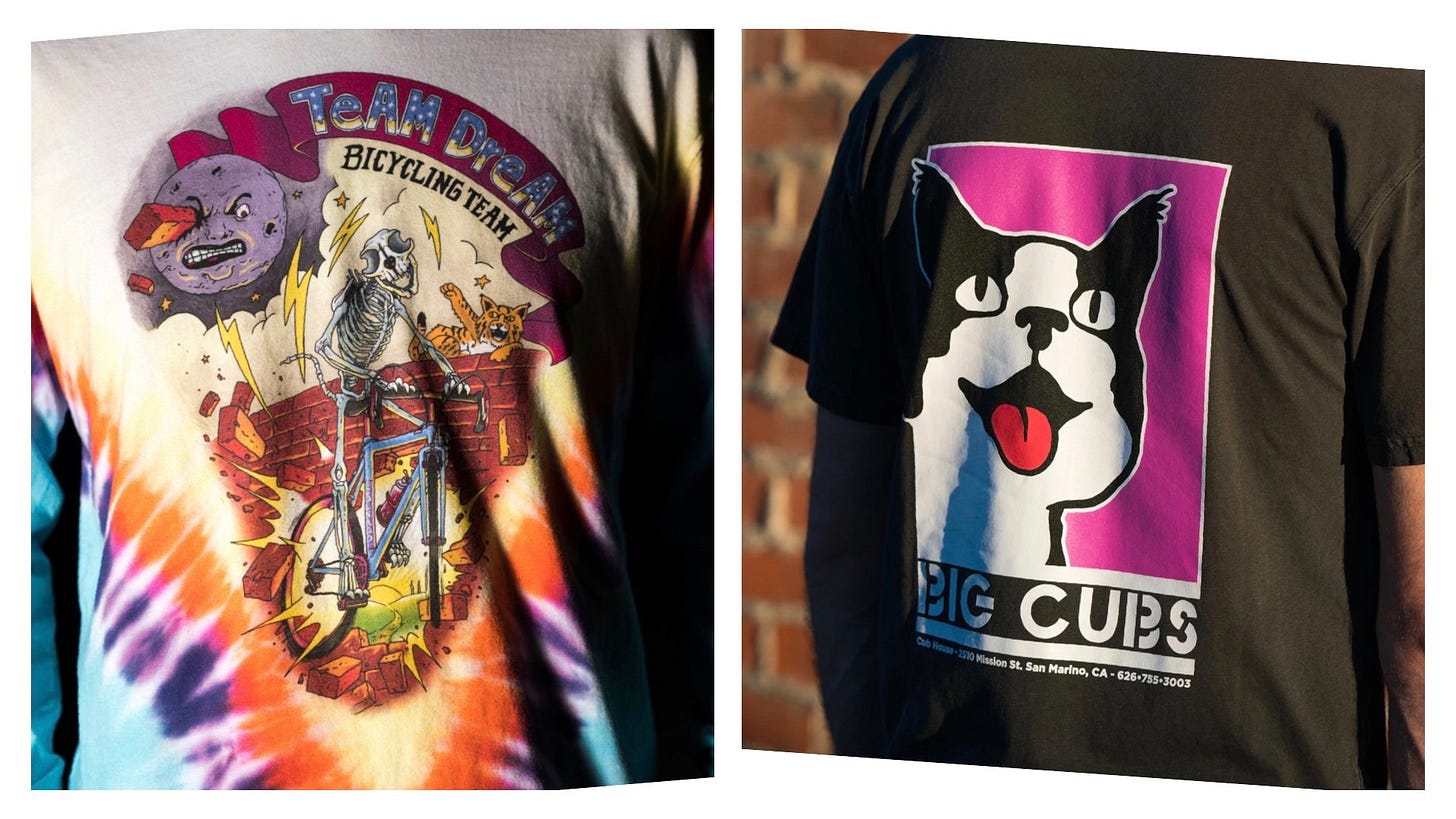 Team Dream's corduroy snapbacks are great, too — they come in 7 excellent colors, L.A. made, $28. The bobcat shapeshifts here into a vibey spiral…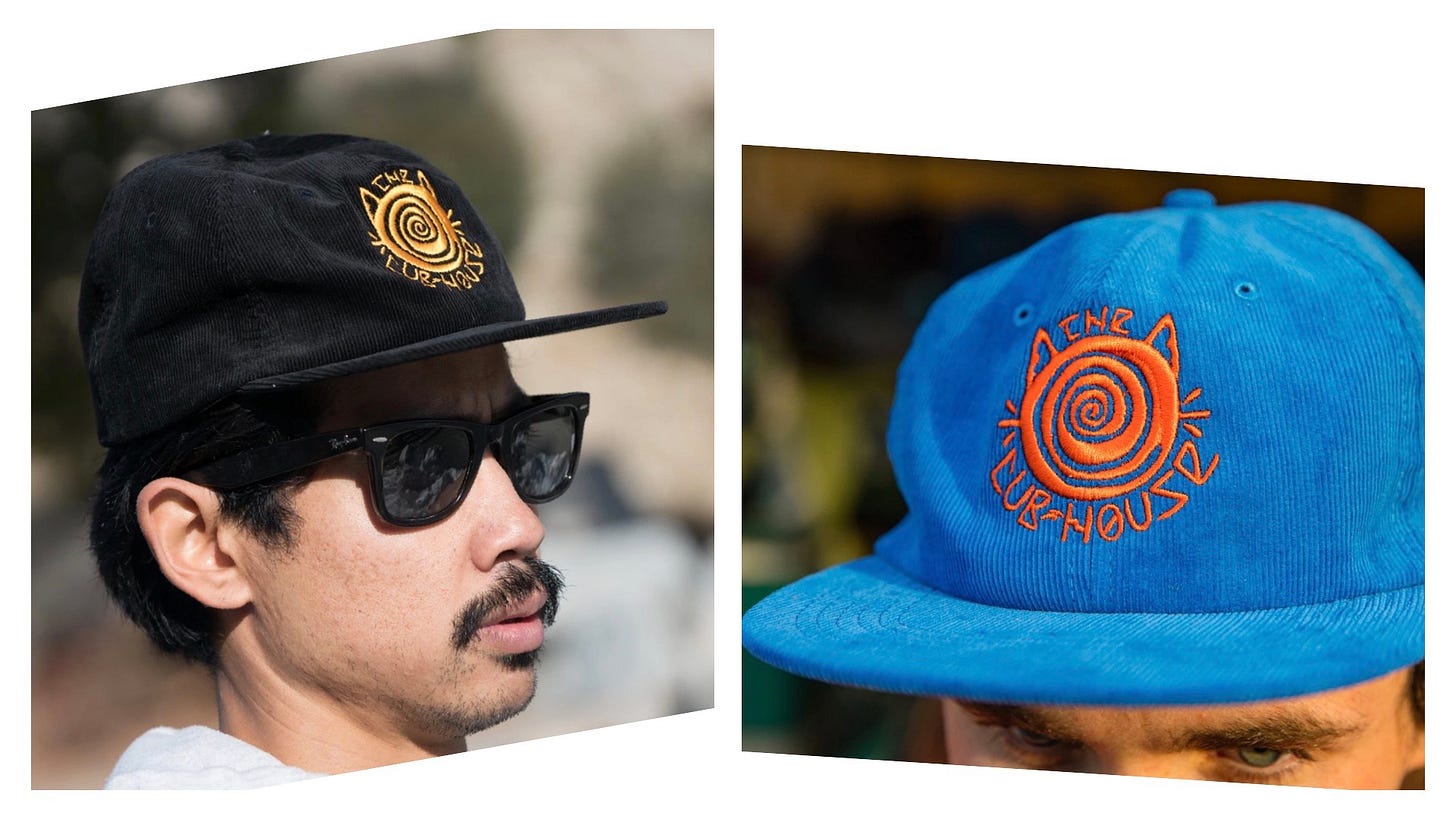 … which is a motif that recurs Keith Haring-ishly on this tandem-bike tee, $28. It fits in perfectly in this ping-pong scenario, which come to think of it is another fire way to spend socially-distanced quality time w/ a homey…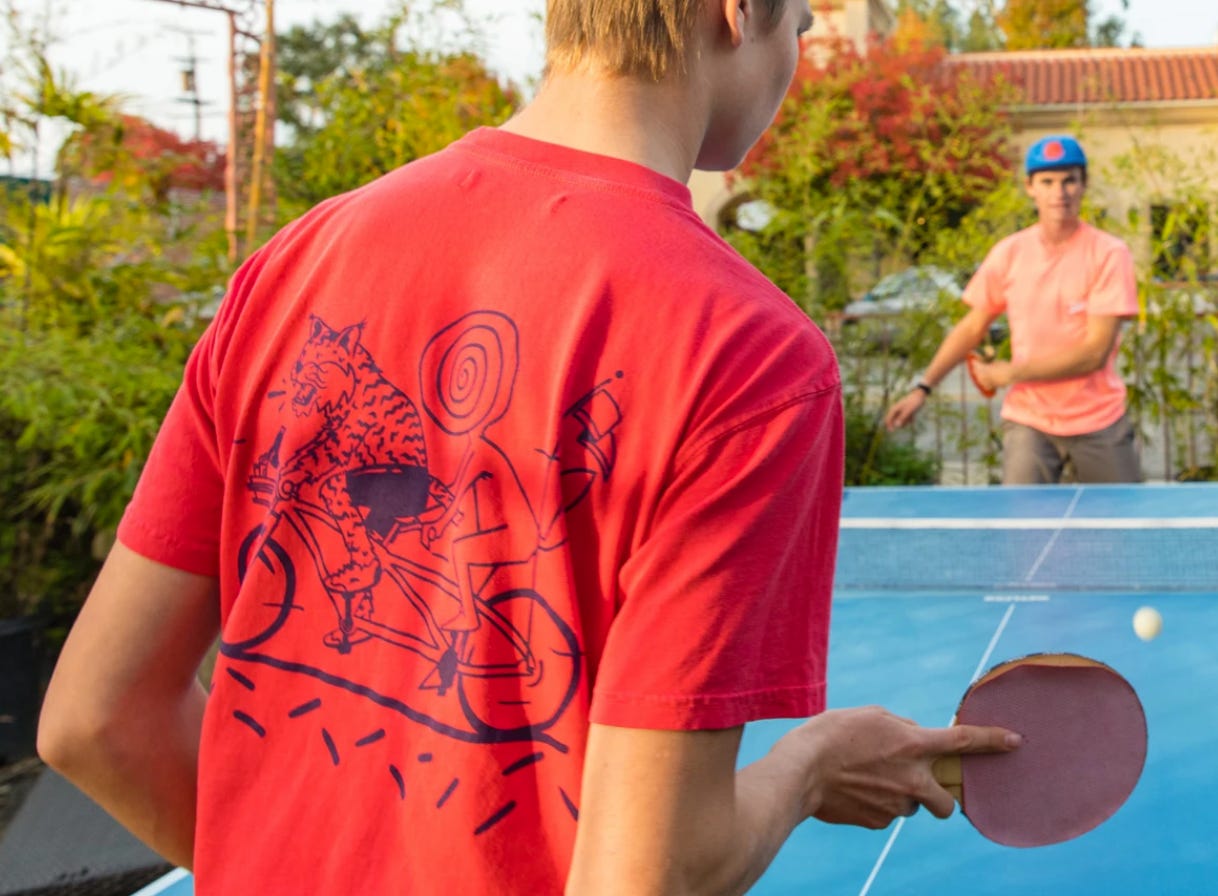 -Team Dream's tees and sweatshirts are here
-Their socks are here
-Their patches and caps are here
-Follow Team Dream on Instagram here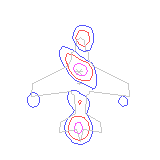 Share this newsletter with 10-30 of yr friendliest / most-respected homeys. You can follow us on Instagram and Twitter and find archival knowledge darts at BlackbirdSpyplane.com