Discover more from Blackbird Spyplane
Your No. 1 source for style, culture, & "unbeatable recon"
Rare VANS giveaway, sick underground L.A. jawns...
+ cheap USA-made fleeces nobody's checking for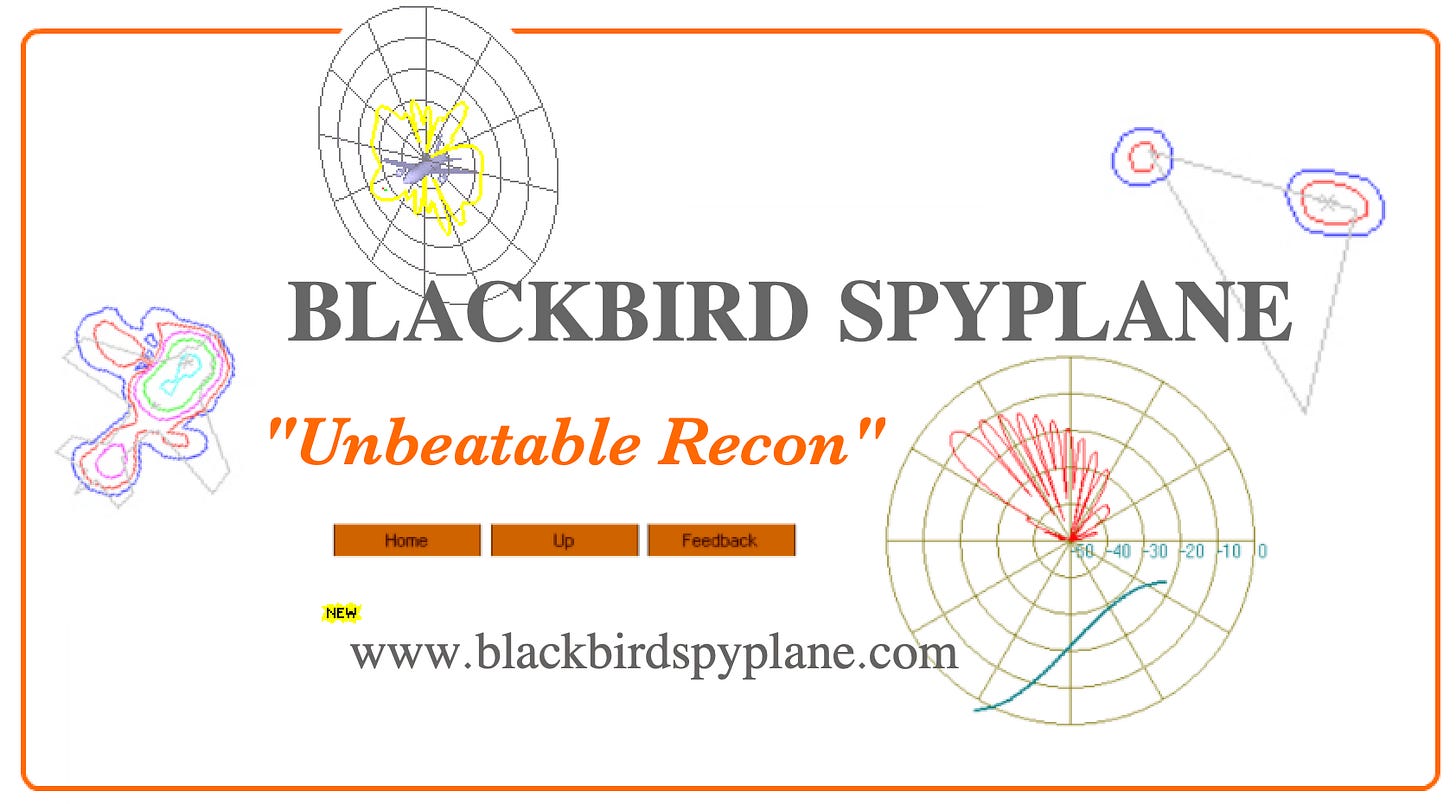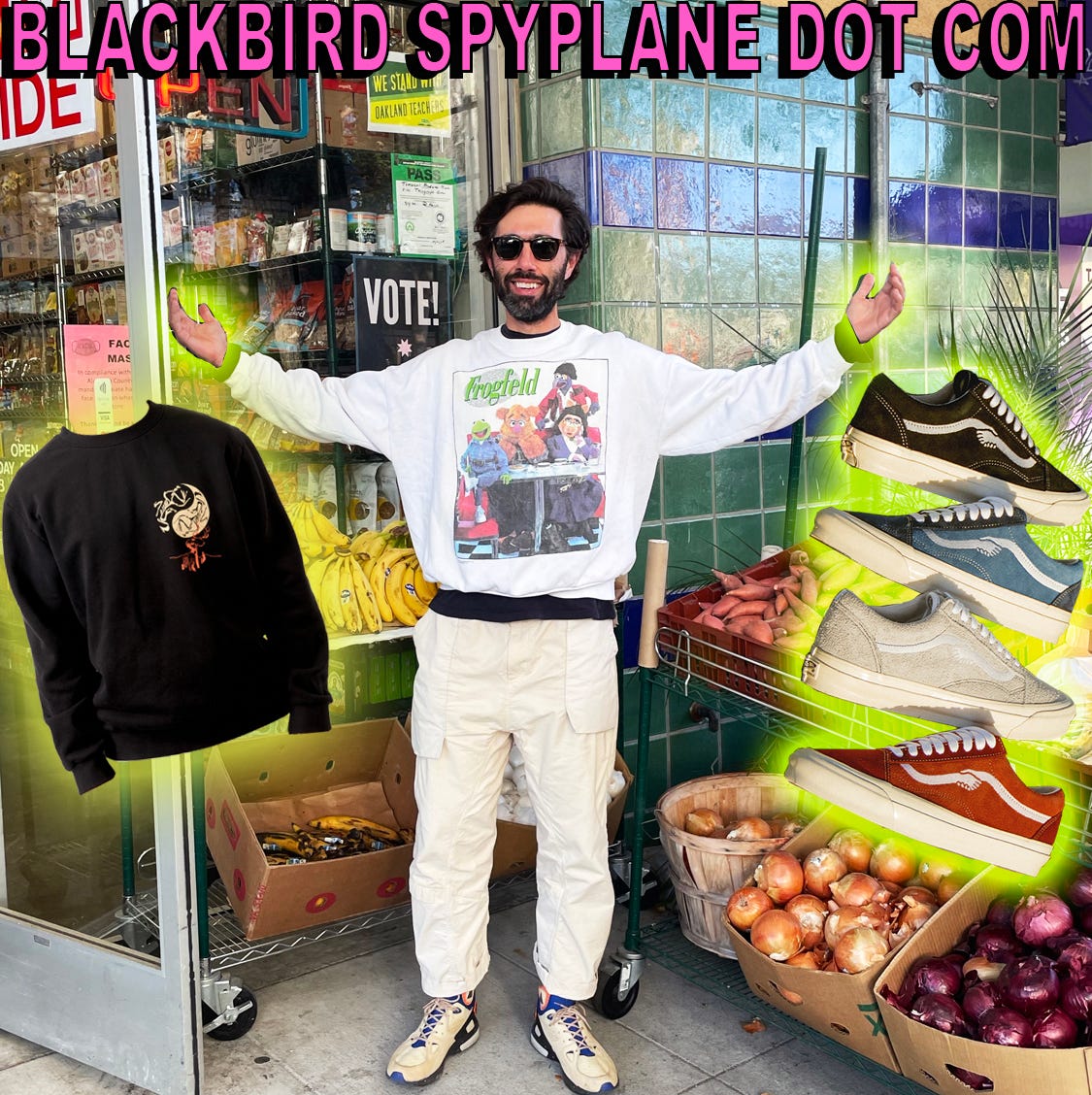 What's up, hello, and YES, let's savor the feelings of warmth & well-being we are experiencing right now because we are gathered here together, enjoying the latest installment of Blackbird Spyplane …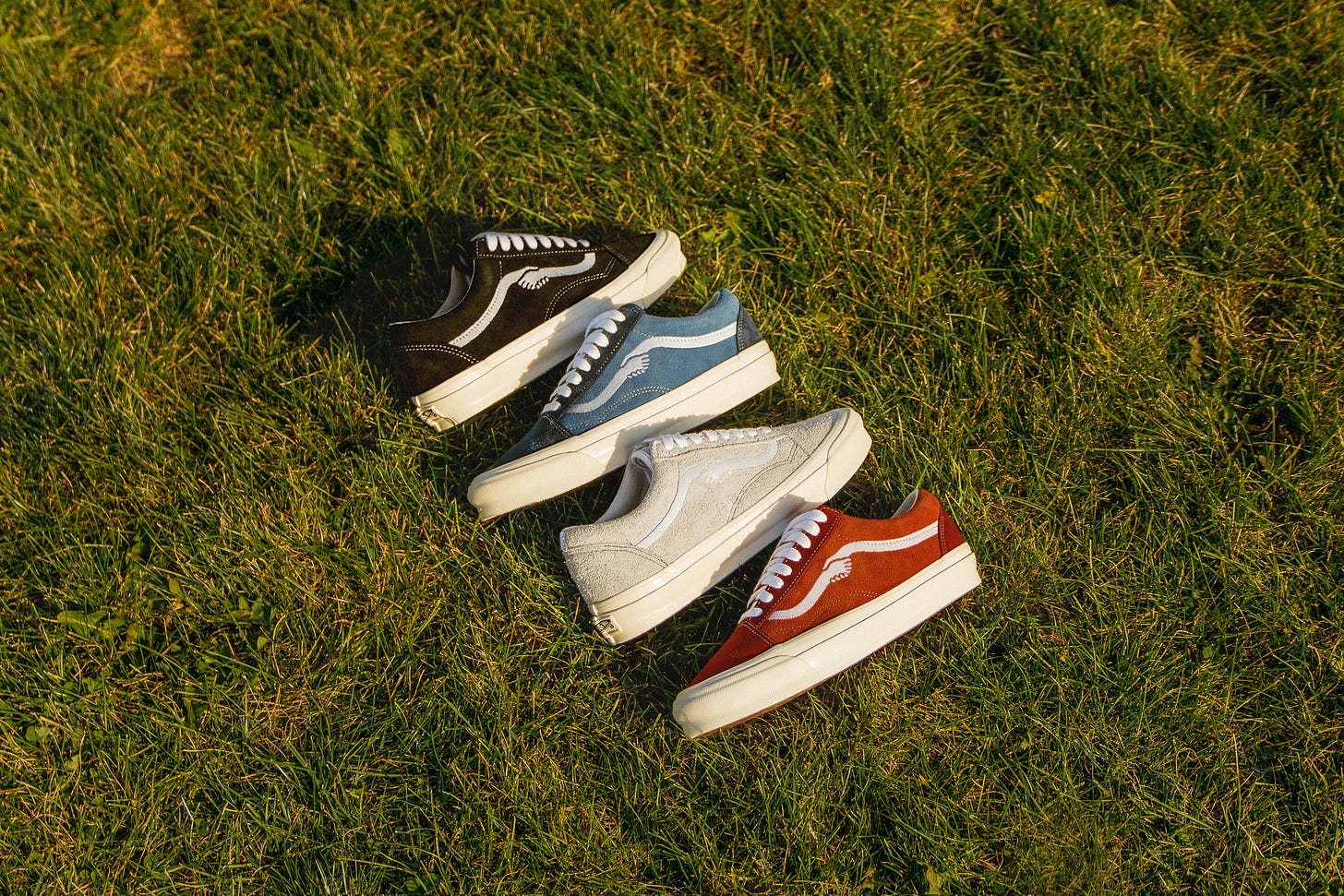 FIRST OFF: A couple years ago Vans partnered with the excellent Chicago clothing store Notre to release a limited-edition update on the Vans Old Skool … it was a 2-tone gray-green "hairy suede" that incorporated Notre's "linking hands" motif into the sidestripe — radiating a spirit of kindness, fellowship & magnanimity that we f**k with heavy at Blackbird Spyplane (EVEN IF WE ARE NEVER SHAKING ANYONE'S HAND AGAIN — THAT'S RIGHT, TOO MANY CONTAGIONS ON THE PALM, IT'S "RESPECTFUL-BOW GANG" from now on !!)

Scholars of rare footwear know what happened next: The Notre Old Skool was a sell-out hit — if you want a pair today, you've got to BREAK BREAD w/ resellers charging ~$1,000 !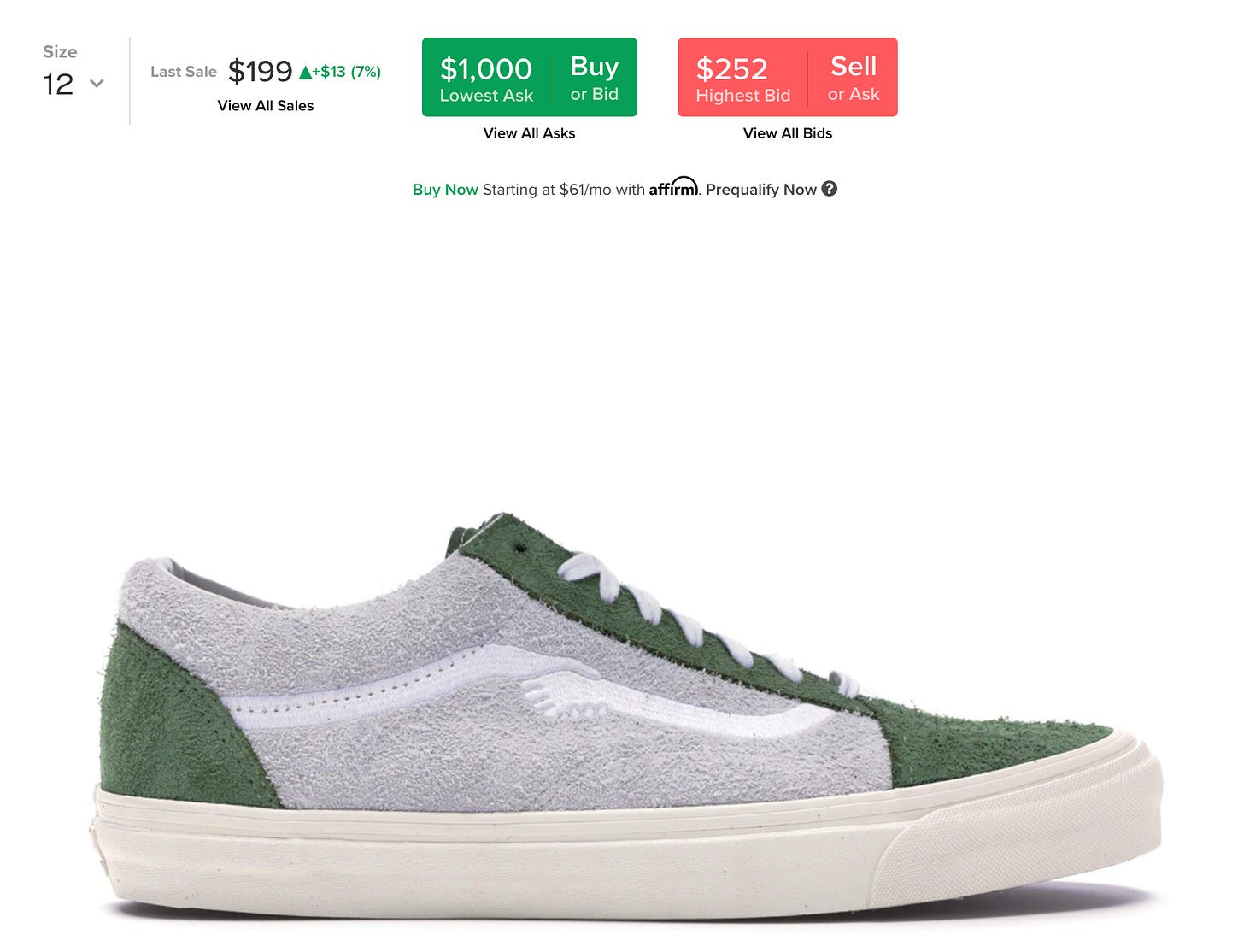 A size 12 of the original 2018 Notre x Vans Old Skool was, at the time of writing, listed for $1,000 on StockX



But we're here to tell those PRICE-GOUGERS to ease up on their out-of-control profiteering, because this Saturday, Oct. 31, Notre has a new batch of 2020 Old Skools dropping … And even though it's Halloween, it's a CHILL, UN-SPOOKY set of low-tops in red, cream, black & blue color-schemes…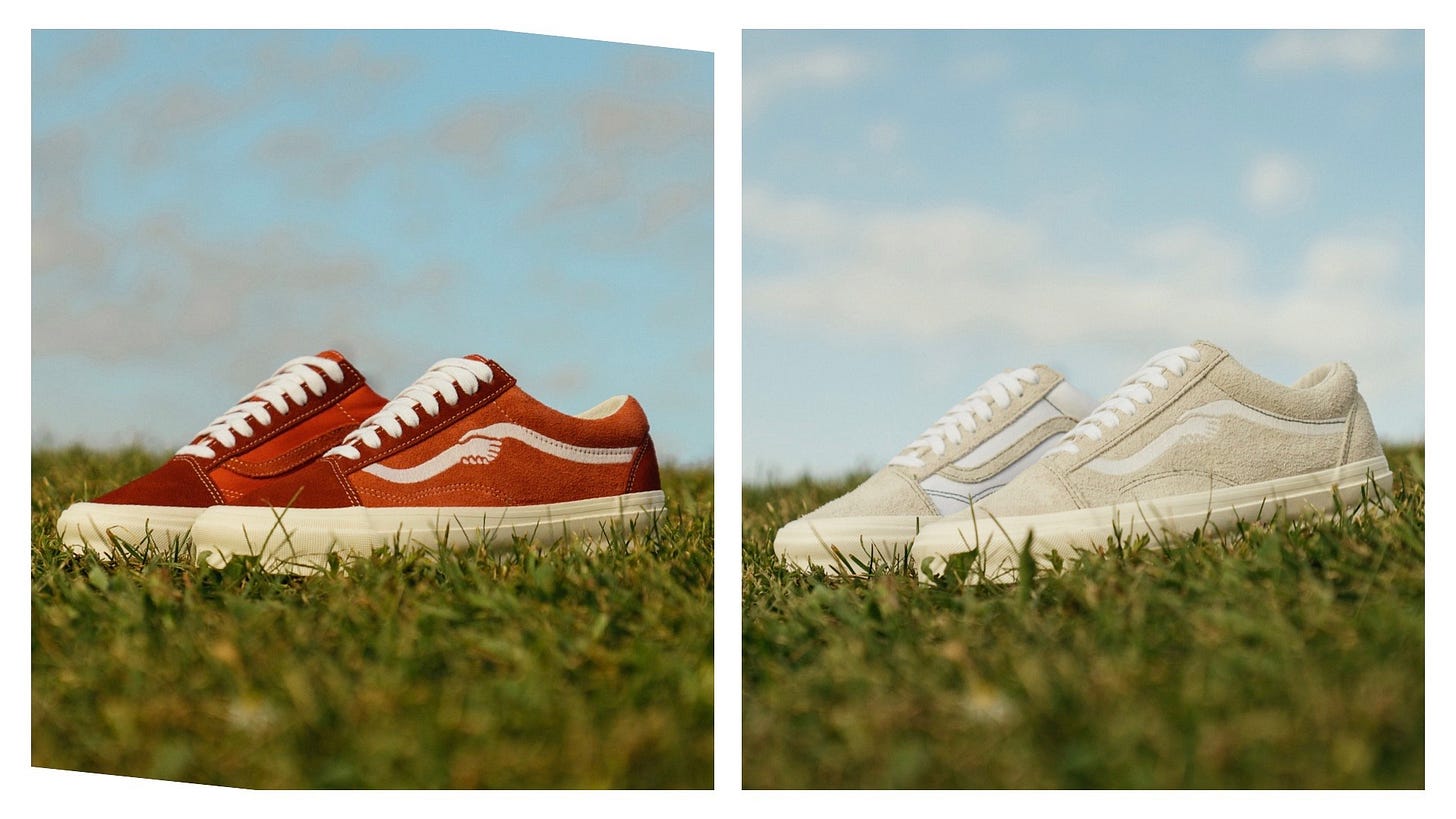 These sneakers will go for $90 each on Saturday — but today, since Blackbird Spyplane is COOL and since Notre is ALSO COOL, we worked out a sweet team-up on top of their team-up as an exclusive for our Cla$$ified subscribers…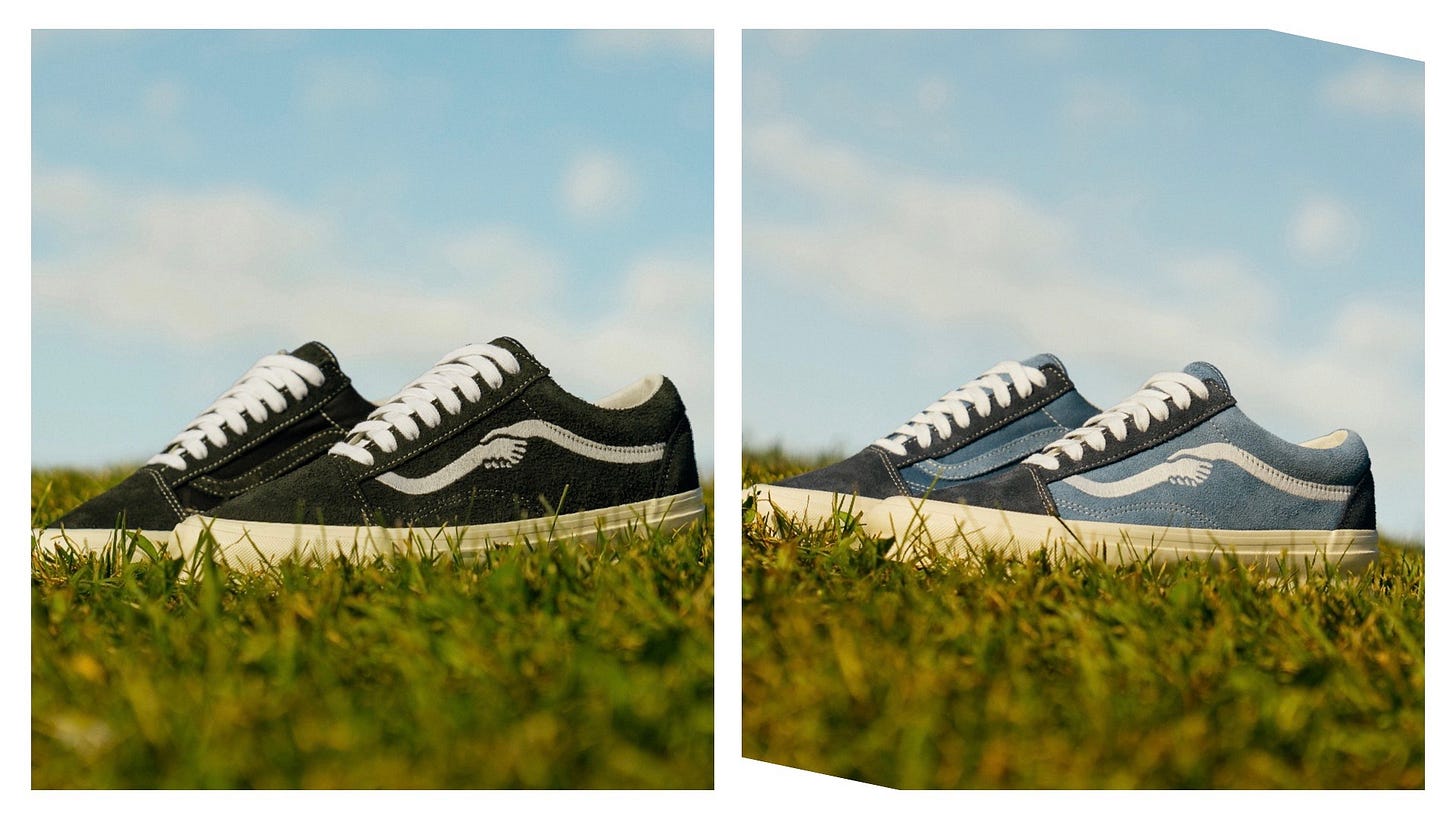 We are joining forces w/ Notre to give away FOUR (4) pairs of the 2020 Old Skools — one of each color — to FOUR (4) BLESSED & BEAUTIFUL Cla$$ified-tier friends … O yes — another DOPE BBSP PAYWALLED PERK for the "Cla$$ified" big gang …
It's a shining source of pride for us that we charge so little for a newsletter paywall that provides its readership with SO MUCH.
***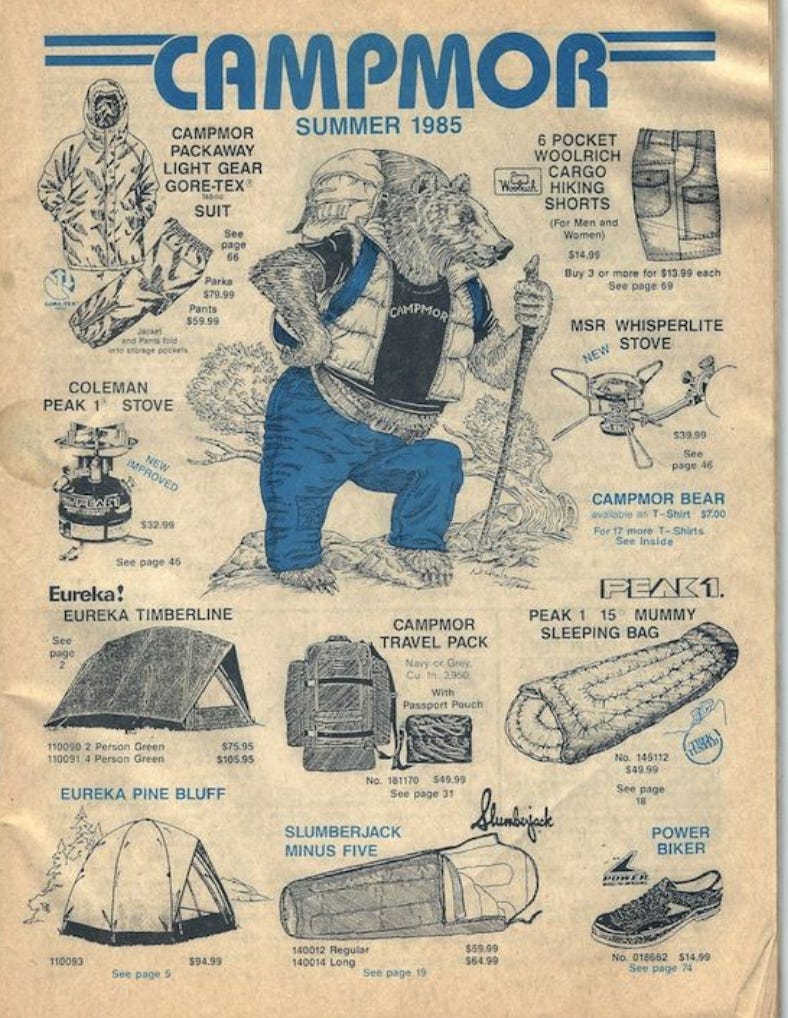 MEANWHILE: A question we hear time & again from readers is, "Blackbird Spyplane, please put me on to vibey vintage FLEECE, I NEED MORE FLEECY UNDER-THE-RADAR GORP — it's just a fact about me, I can't change, sorry."

No need 2 apologize… We hear you, respect you & feel you firsthand: Back in the 1990s, when yr boy was a mere Teenage Spyplane growing up in New York, outdoor gear got legendarily popping on city streets — no brand of gear more popping, of course, than North Face…

I would have rocked the f**k out of a North Face Denali fleece … But they were super blown-up and, more to the point, co$tly to the degree that my parents were not about to buy one for me (and my part-time earnings at Rickel Hardware [R.I.P.] were not gonna cut it…)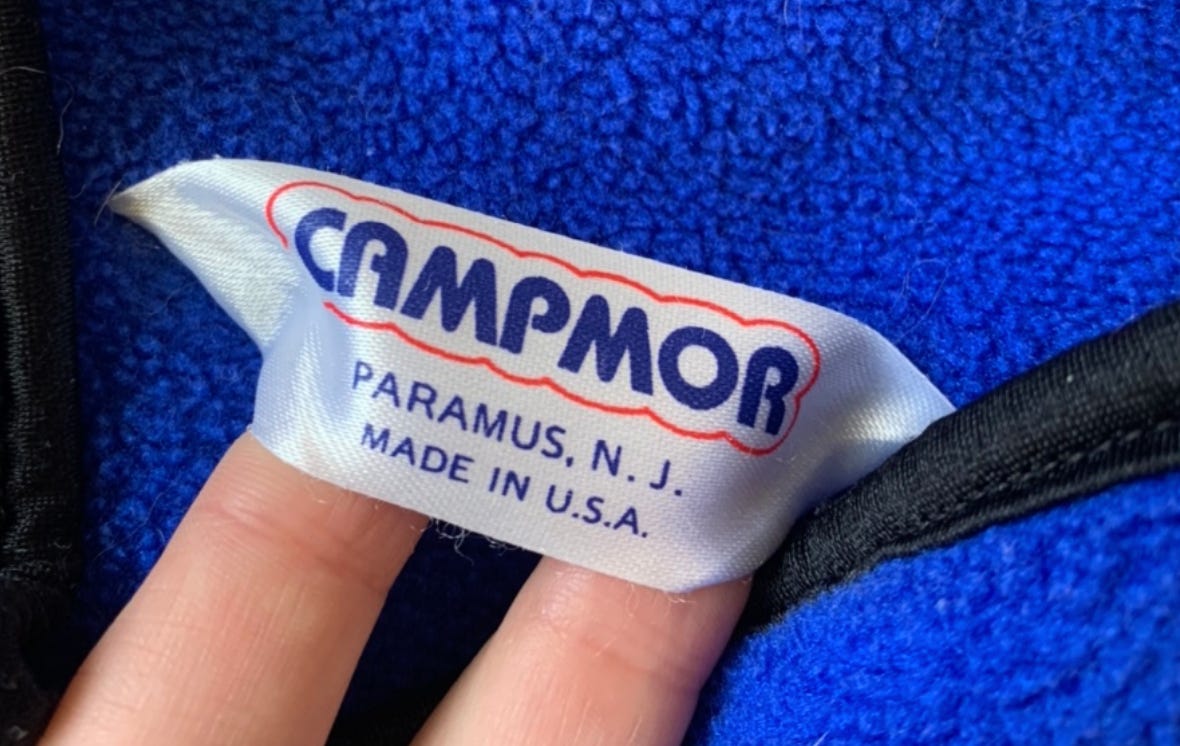 Instead, my father, Blackbird Spyplane, Sr., put me on to CAMPMOR, a venerable economy-GORP emporium in Paramus, New Jersey, where he, a lifelong gorpsman, had been copping joints for the low for years …

U can see one of their mail-order catalogs above — these showed up at our house regularly, offering cut-rate outdoor gear (alongside Sierra Trading Post; readers who come from thrifty-gorpy homes know the f**king vibes).

I copped a Campmor house-brand US-made fleece & rocked it for years to come…Was the brand cool? No. Did it pass muster as an acceptable North Face alternative among judgmental classmates? Definitely not. BUT driving out to Paramus with pops, browsing the Campmor racks & finding a well-made fleece instilled in me a "cop joints no one's checking for" ethos that suffuses this newsletter u have come to know & love.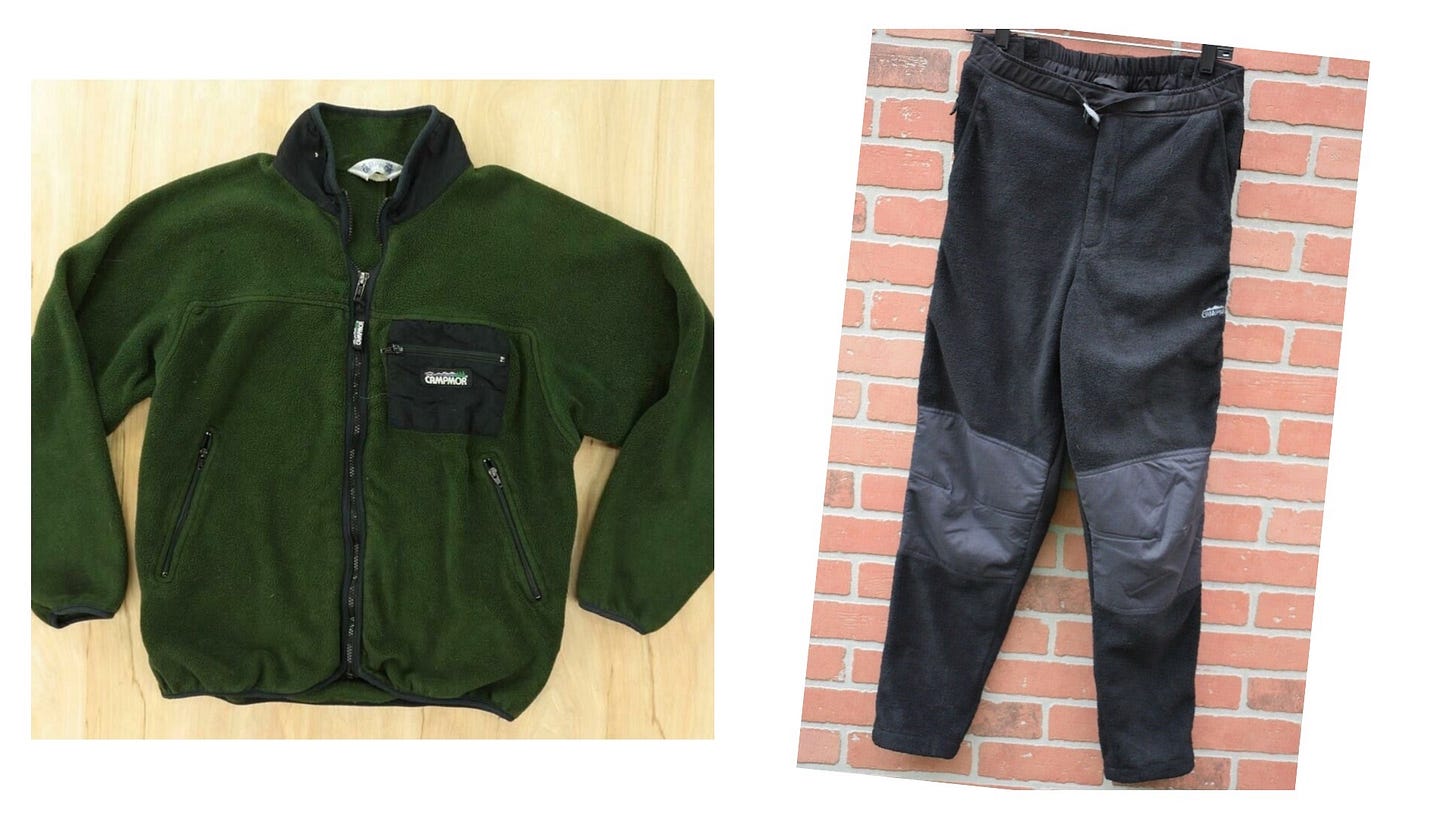 SO the relevant question at hand is, is it cool to rock Campmor jawns today?? YES, absolutely, not least because their humbly crunchy logo has aged extremely well and also because no one knows them (meaning they cost NOTHING on eBay…)

The USA-made full-zip fleece above left is the same model I had — it's $29 and size M. A similar one in XL is $30 here.

The fleece pants above right are $19 in medium here and asking $29 in small here.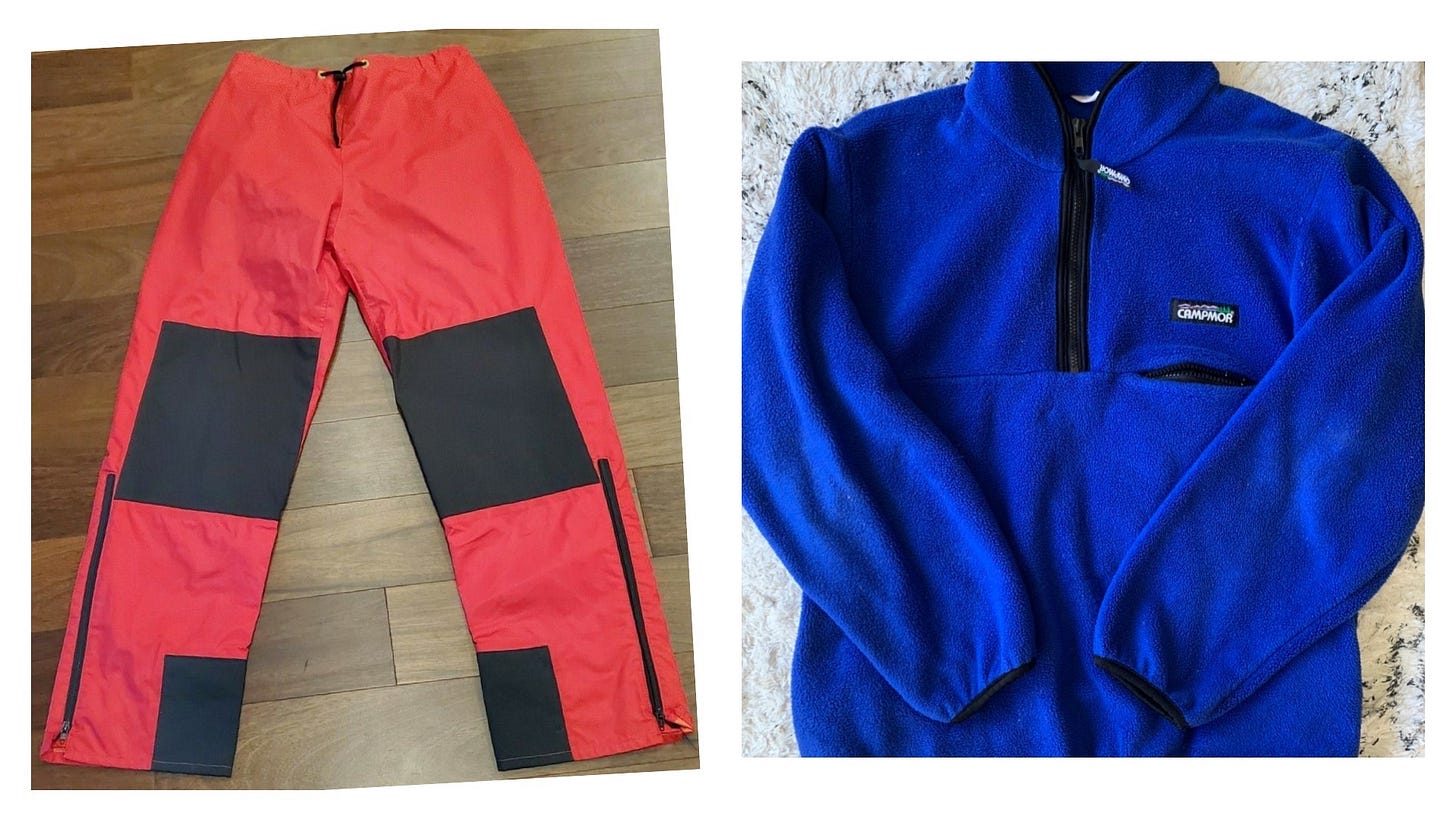 The Campmor pants above left are NOT fleece but they are colorblocked GORE-TEX and very cool — $46 here … And the U.S.A.-made 1/4-zip above right is $25 here, with a similar model asking $20 here. [UPDATE: Blackbird EarlyBirds have copped most of these specific joints — which just means it's time for a "saved search" because more Campmor is 100% out there.]

U simply "can't beat" the price-to-vibe ratio, folks. Check in with the PRIDE OF PARAMUS and enjoy !!
***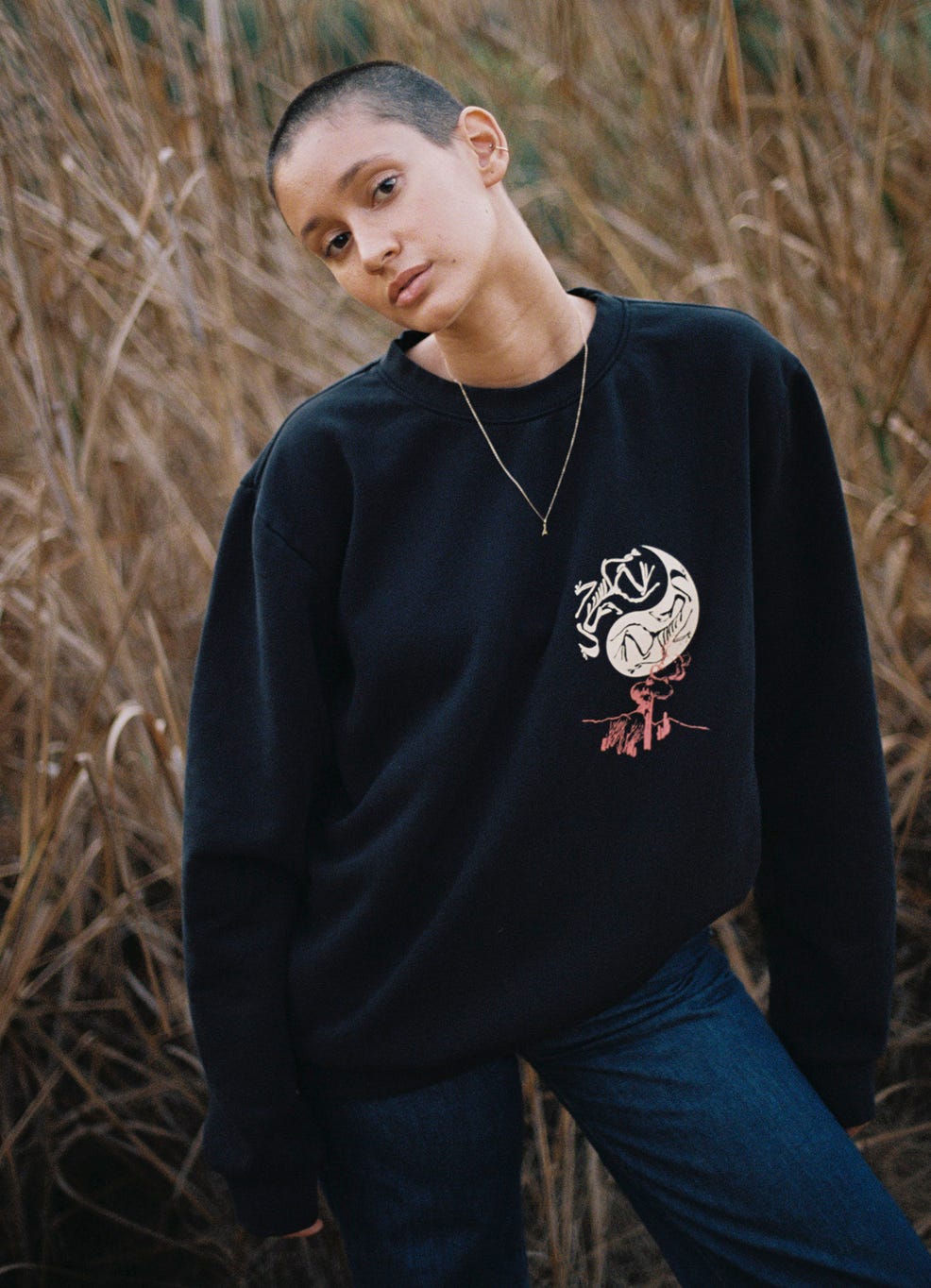 FINALLY: Blackbird SpyFriend Sam Jayne, a.k.a. Jam, *just* dropped his AW2020 collection this week, and it is full of DELIGHTS… There are non-obvious GORPED-UP logo flips — like the Arc't*ryx yin-yang "Wildfire" crewneck above, and the M*untain H*rdwear hexagonal-nut-referencing "Tough Times" tee below left…

If u don't want to choose between the two, both motifs unite on the world-class bucket hat below right…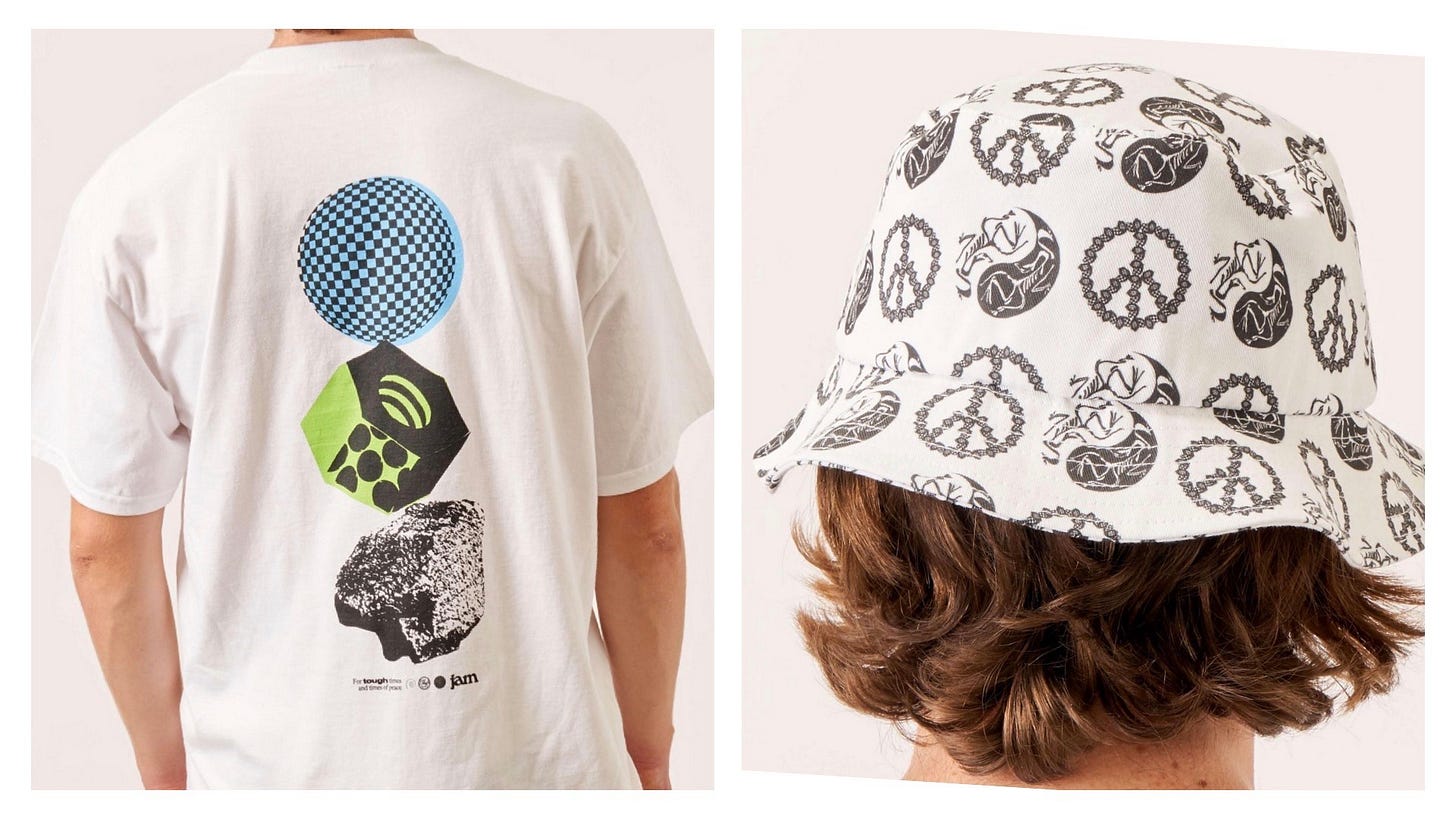 Sam, a graphic designer, founded Jam in Los Angeles in 2018. We f**k with his stuff (as does Arc'teryx Veilance's own creative director Taka Kasuga, 'cause he's cool enough to appreciate creative Arc bootlegs — Erin interviewed him for BBSP a couple months back.)

Jam's new collection includes not only apparel but also an umbrella, coin pouch and — for my yirgacheffe sippers out there — coffee mug…!

The last Jam season sold thru — before that happens again you can click over and check out the full AW20 drop at the Jam webstore, HERE.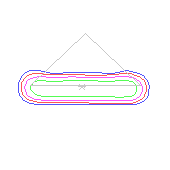 Brush up on ALL our life-improving "UNBEATABLE RECON" at BlackbirdSpyplane.com. U can find us on Instagram and Twitter too.