Discover more from Blackbird Spyplane
Your No. 1 source for style, culture, & "unbeatable recon"
Cop these tees and defund the cops
BLM solidarity-jawn roundup, pt. 2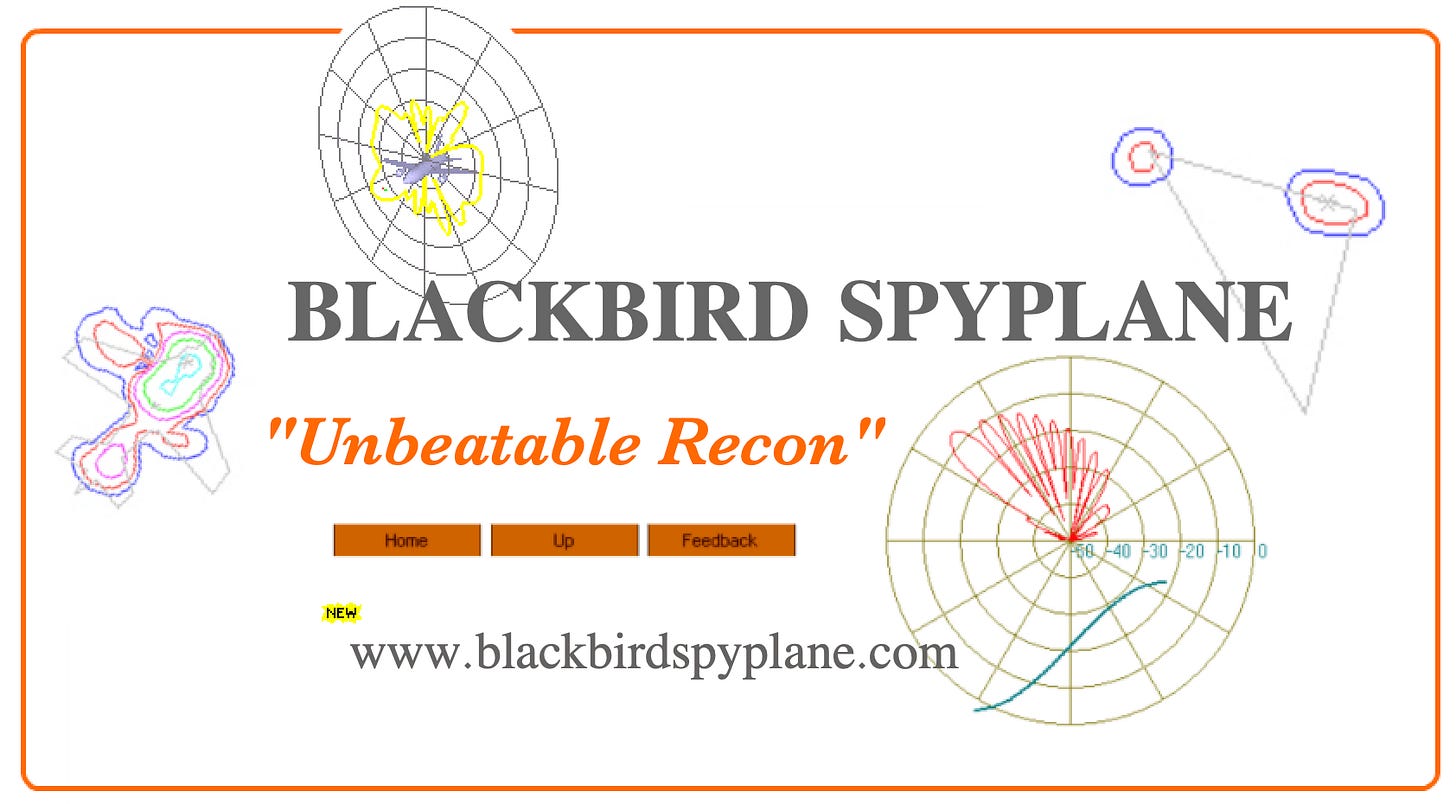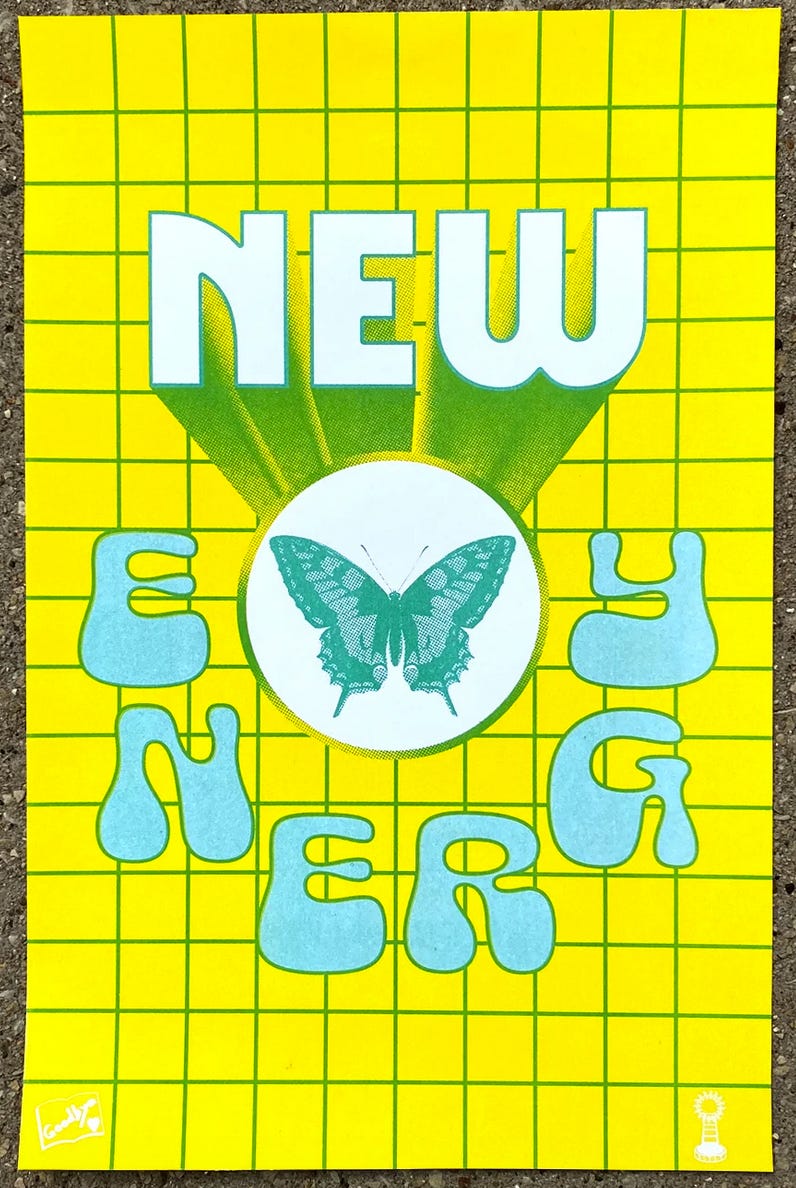 In this past Tuesday's newsletter we put our regularly scheduled SPYPLANE recon on hold for a roundup of designers, artists, shops, publishers and activists making work and raising funds in solidarity with black lives matter.

In the time since, we've come across a bunch more, like Goodbye Press and Chakra System's "New Energy" risograph poster above, the proceeds from which they're giving to the Chicago Community Bond Fund. $10 here.

We're devoting today's post to these works, as well as linking to causes you can support directly.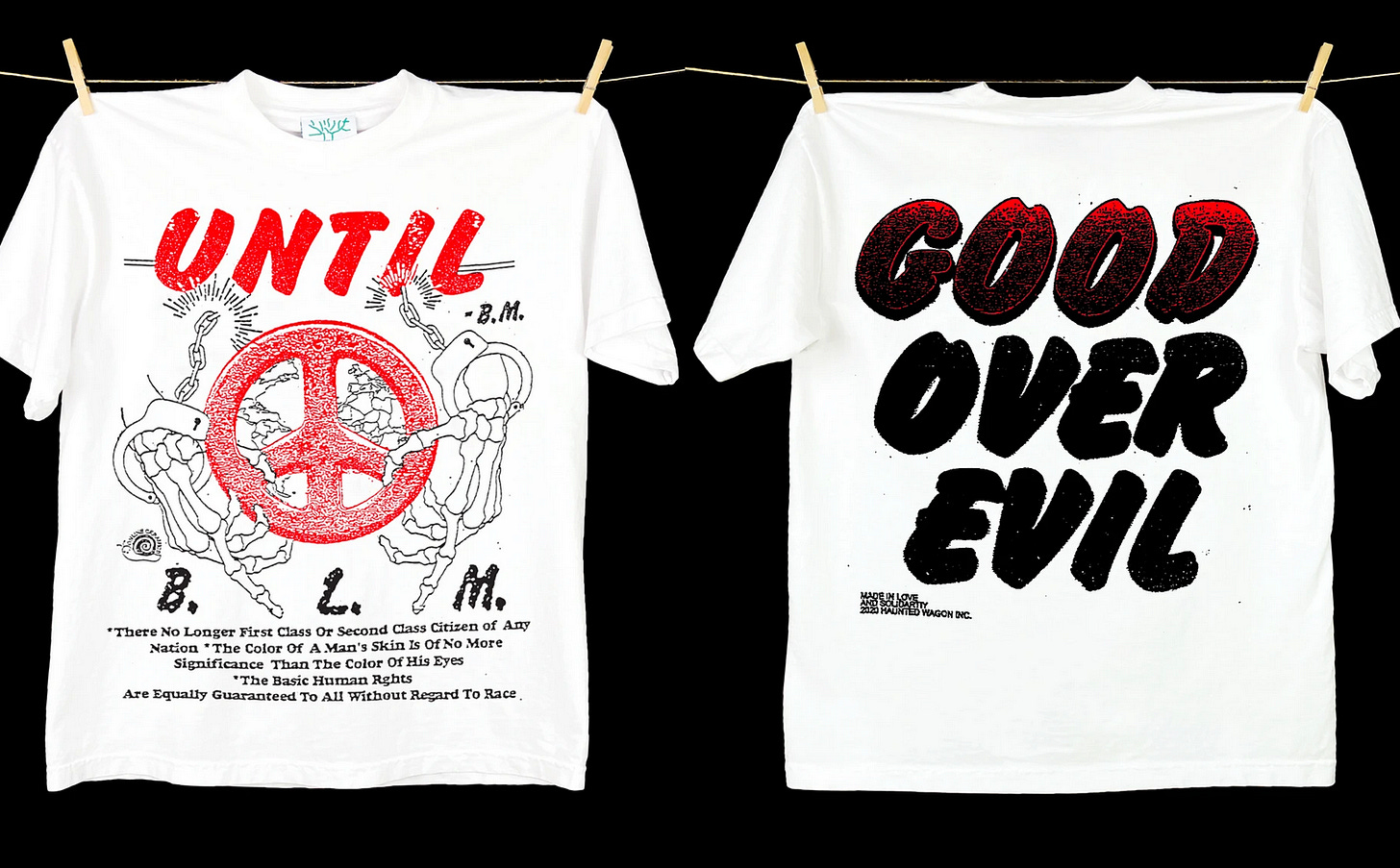 Online Ceramics just put out this "Good Over Evil" shirt, pledging to donate 100% of the proceeds "in solidarity with black lives."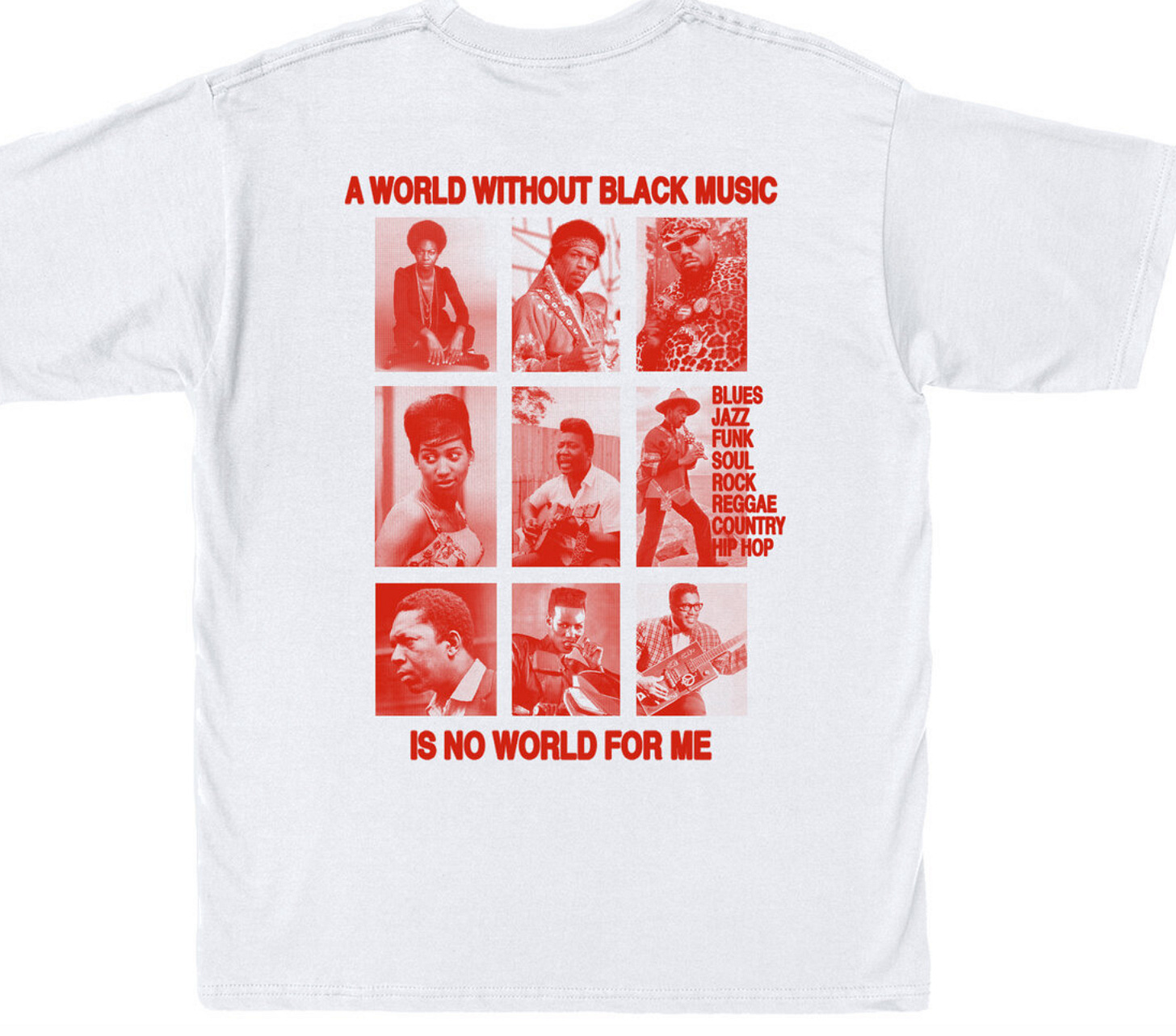 Rosa Unearthly Goods and New Commute partnered with black-owned Syracuse printers The Print Hub on this "Black Music" tee and are splitting 100% of profits of the proceeds between Black Visions Collective and the Loveland Foundation.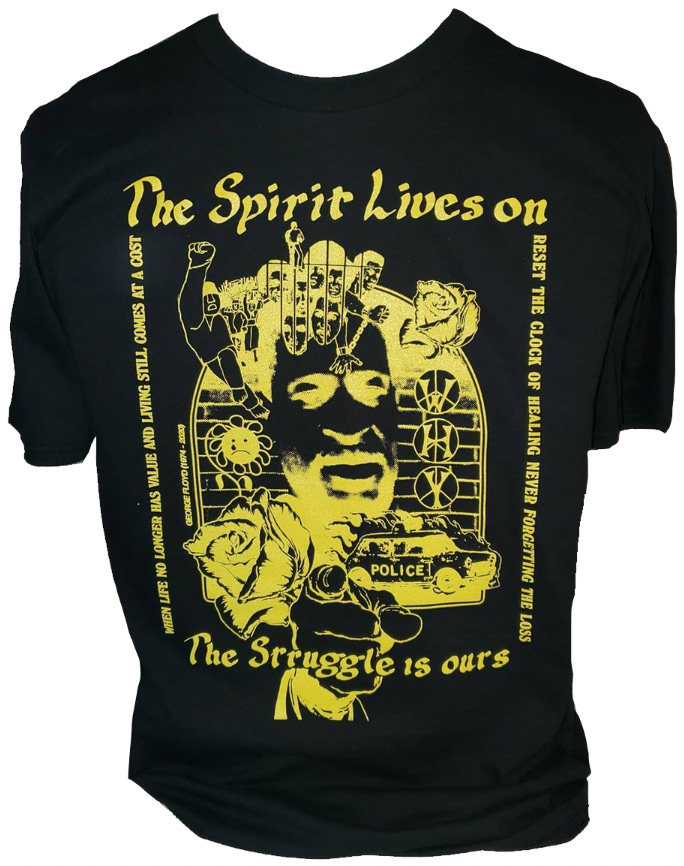 Santiago Luis, a.k.a. Culture War Prints, made this t-shirt using artwork by Samantha Wendel, a.k.a. Dethscum, memorializing George Floyd. (You can download a free PDF of Wendel's artwork here.) Santiago is "printing these tees to help raise funds for medical bills of people injured by the police during the protests in Austin, Texas. 100% of the proceeds will be donated."

$25 postage paid, here.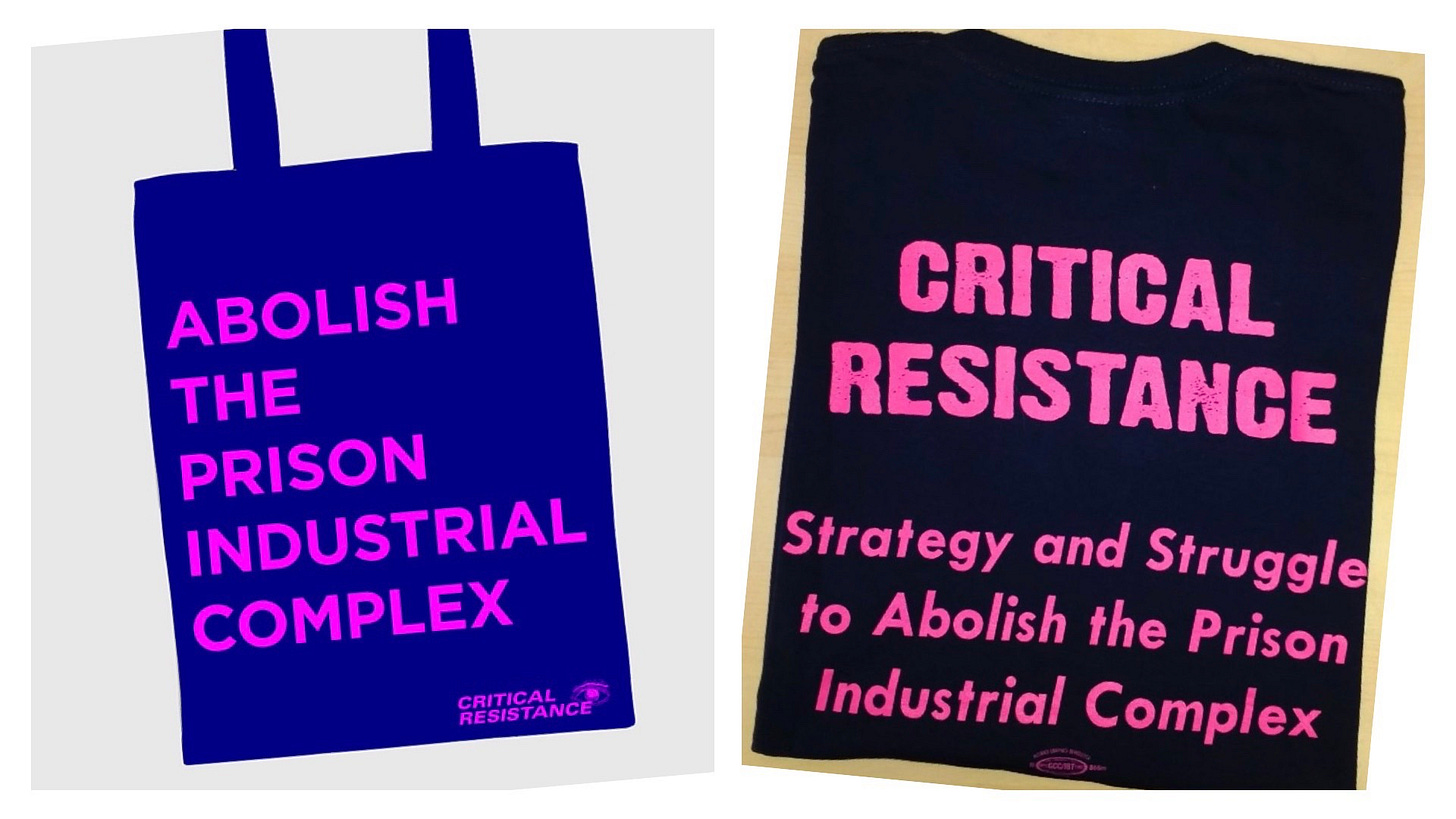 With chapters in Los Angeles, NYC, Oakland and Portland, the activist group Critical Resistance "seeks to build an international movement to end the Prison Industrial Complex by challenging the belief that caging and controlling people makes us safe."

Tote bags and union-printed tees are available here.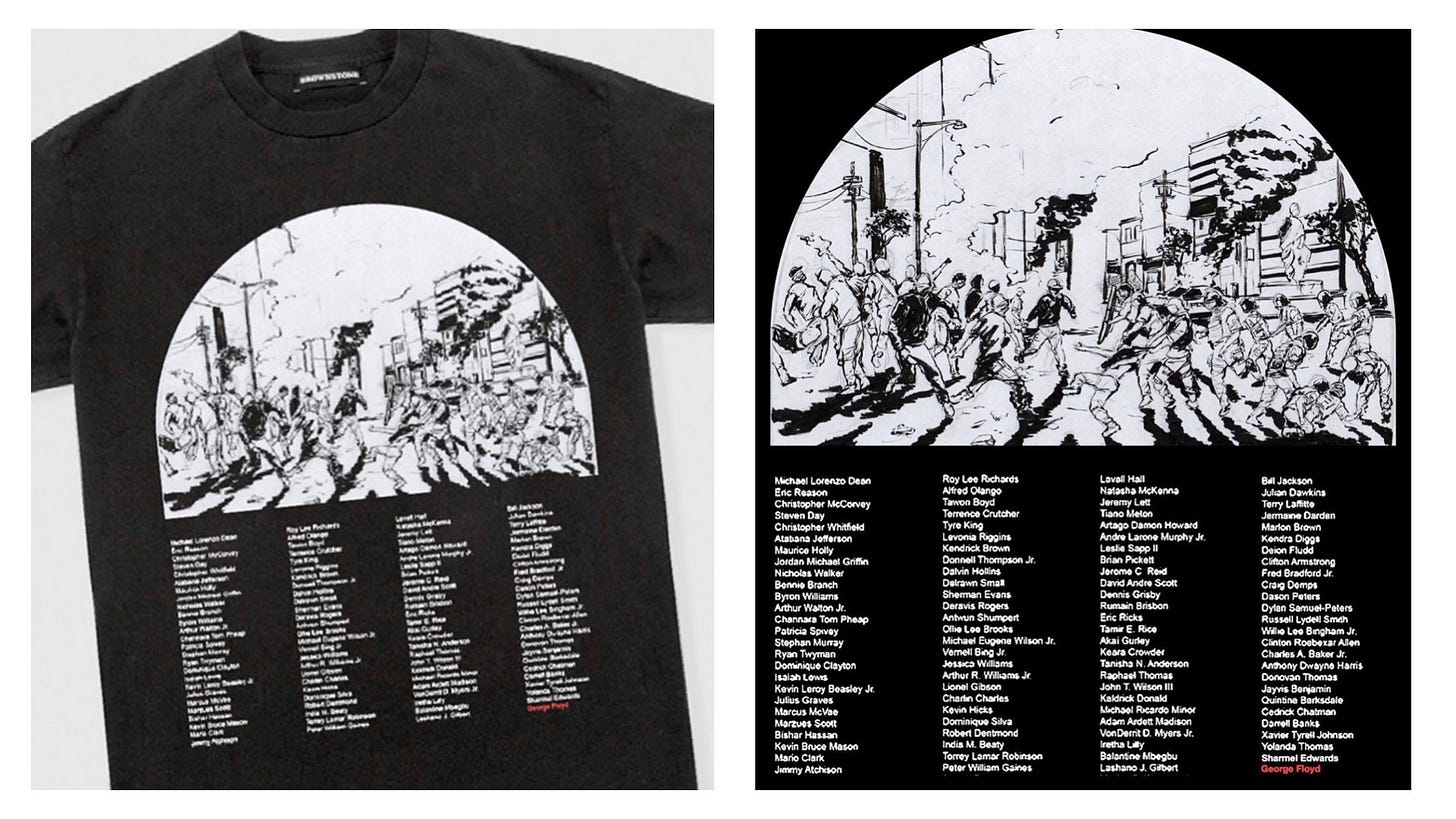 Featuring a graphic by Jacob Rochester, Brownstone's "_______" Tee is available to order till June 9th. They're donating 100% of proceeds to the ACLU, Black Lives Matter L.A., Black Visions Collective, NAACP Legal Defense Fund and Reclaim the Block.

$40 at the Brownstone site, here.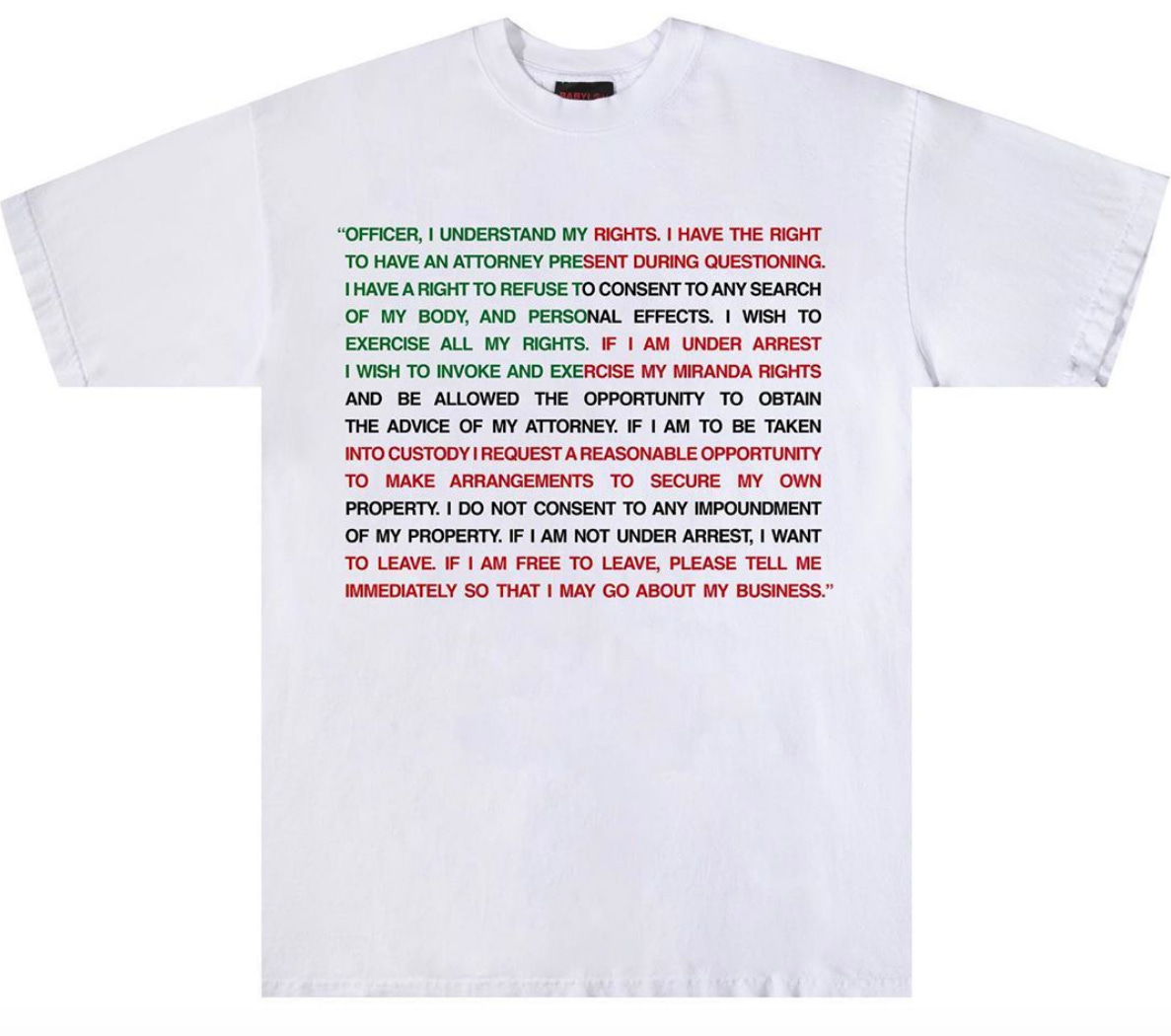 Babylon first released the stark graphic featured on their "Rights Tee" in 2015, in the twilight of the Obama administration. 5 years later and it's relevant as ever. 100% of proceeds go to the Bail Project.

$46, here.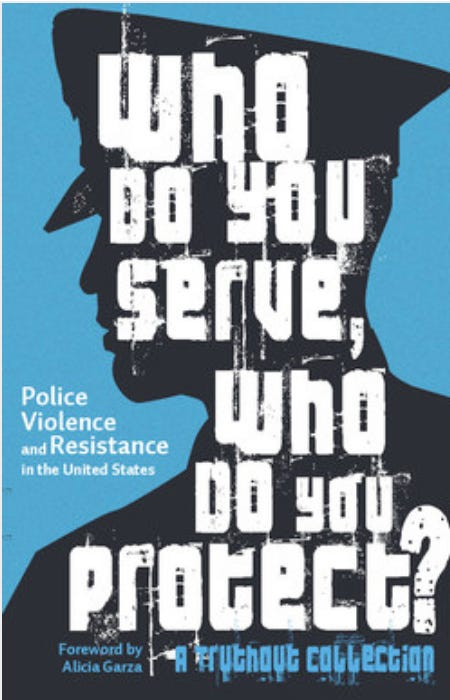 Independent publisher Haymarket Books is giving away a free eBook download until tomorrow (Friday June 5th) of their anthology Who Do You Serve, Who Do You Protect?Police Violence and Resistance in the United States, "in solidarity with all those resisting police violence, mass incarceration, and the racist carceral system in Minneapolis and across the country."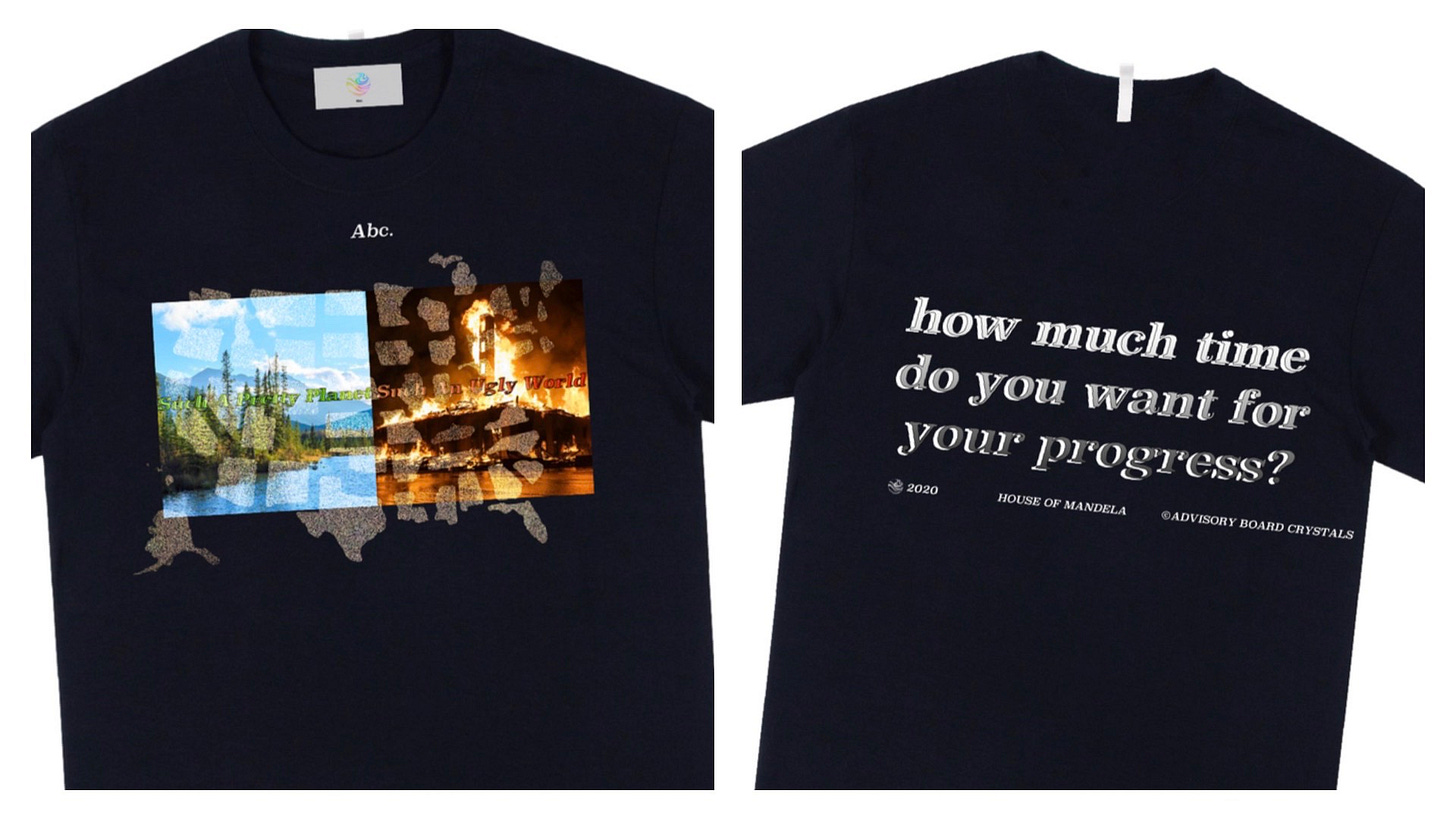 L.A.'s Advisory Board Crystals released 3 versions of this "Such a Pretty Planet Such an Ugly World / How Much Time Do You Want For Your Progress?" shirt. They're donating all proceeds to Campaign Zero, the NAACP Legal Defense & Educational Fund, and Reclaim the Block.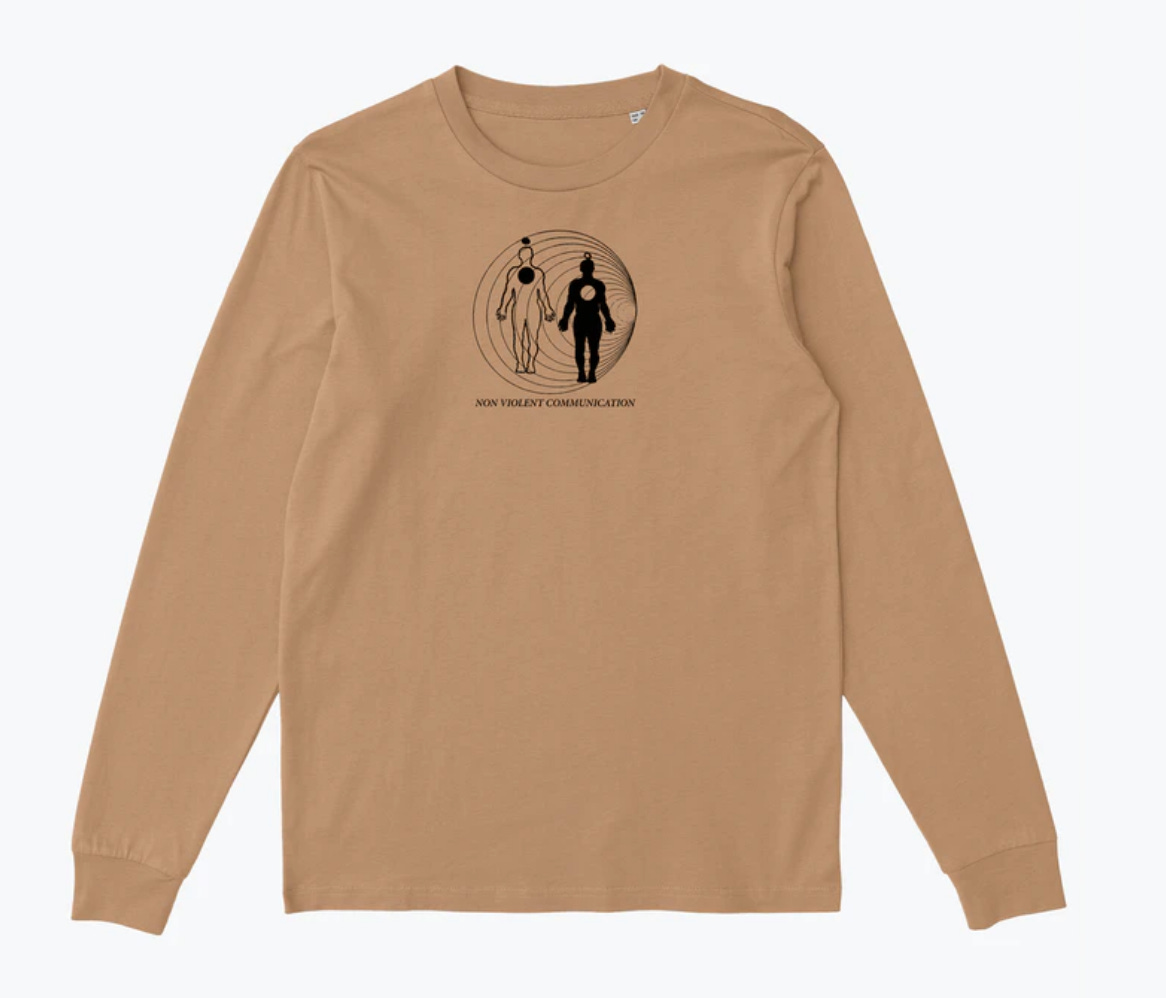 Good Earth NYC are currently donating 100% of their profits store-wide to the Brooklyn Community Bail Fund, ACLU and NAACP. Our eyes caught on this "Non-Violent Communication" longsleeve, available till June 8.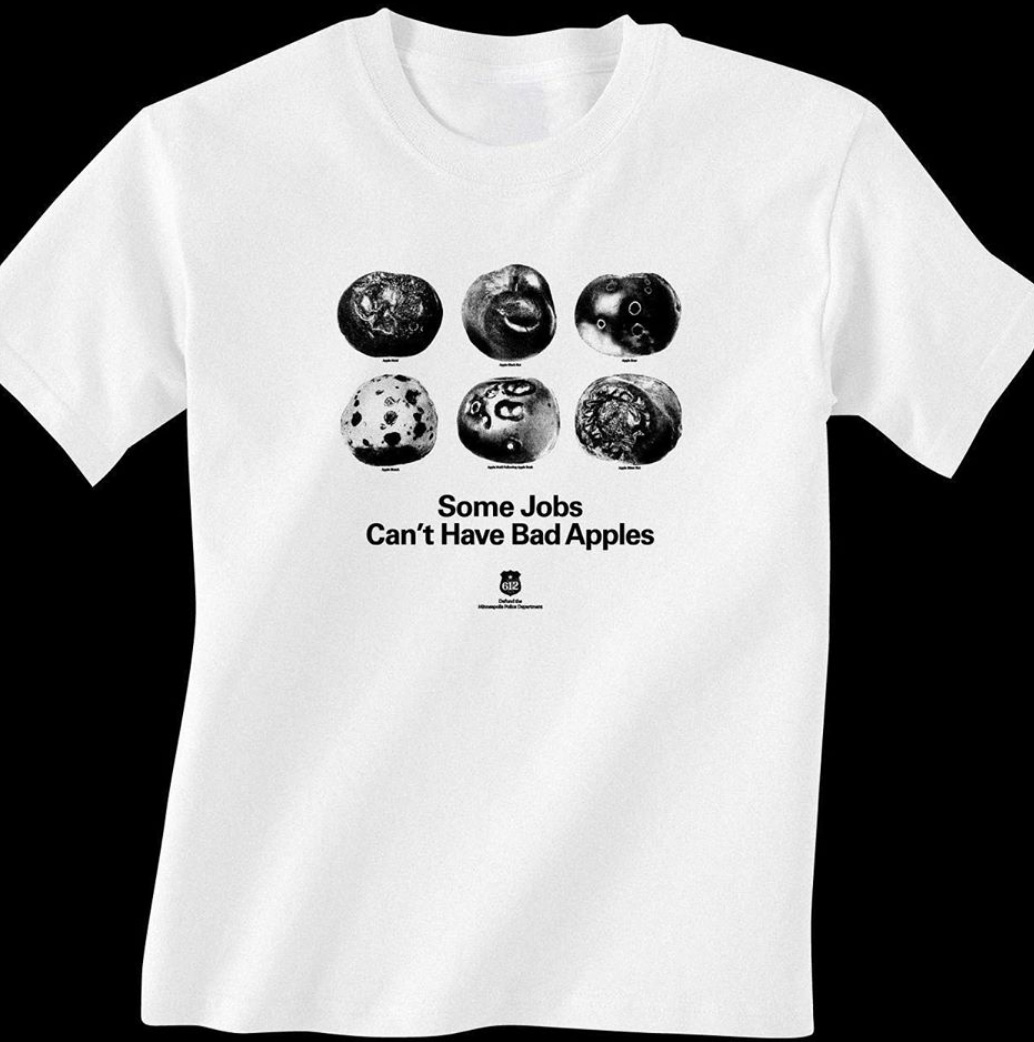 100% of proceeds from Stephen Lurvey's "No Bad Apples" tee will be split between We Love Lake Street and Reclaim the Block.
Some causes and mutual-aid funds besides those benefited above:

-Hotels Not Graves, providing shelter to the unhoused amid the coronavirus pandemic
-Atlanta's Homeless Black Trans Womens fund
-Planting Justice, "transforming the food system one garden at a time."
-People's Breakfast Oakland
-Anti Police-Terror Project
-Many local mutual-aid funds listed here
-Fundraiser for Marcus Books, America's oldest independent Black bookstore
-Transgender, Gender-Variant & Intersex Justice Project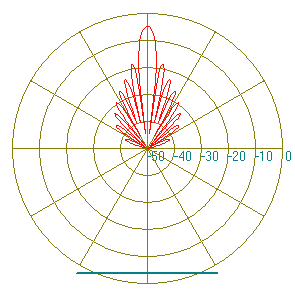 You can follow BLACKBIRD SPYPLANE on Instagram and Twitter and find past posts at BlackbirdSpyplane.com