Discover more from Blackbird Spyplane
Your No. 1 source for style, culture, & "unbeatable recon"
A black-owned surfwear brand from '85, a new zine about funny rich bozos & more
The 4 coolest things on BLACKBIRD SPYPLANE's radar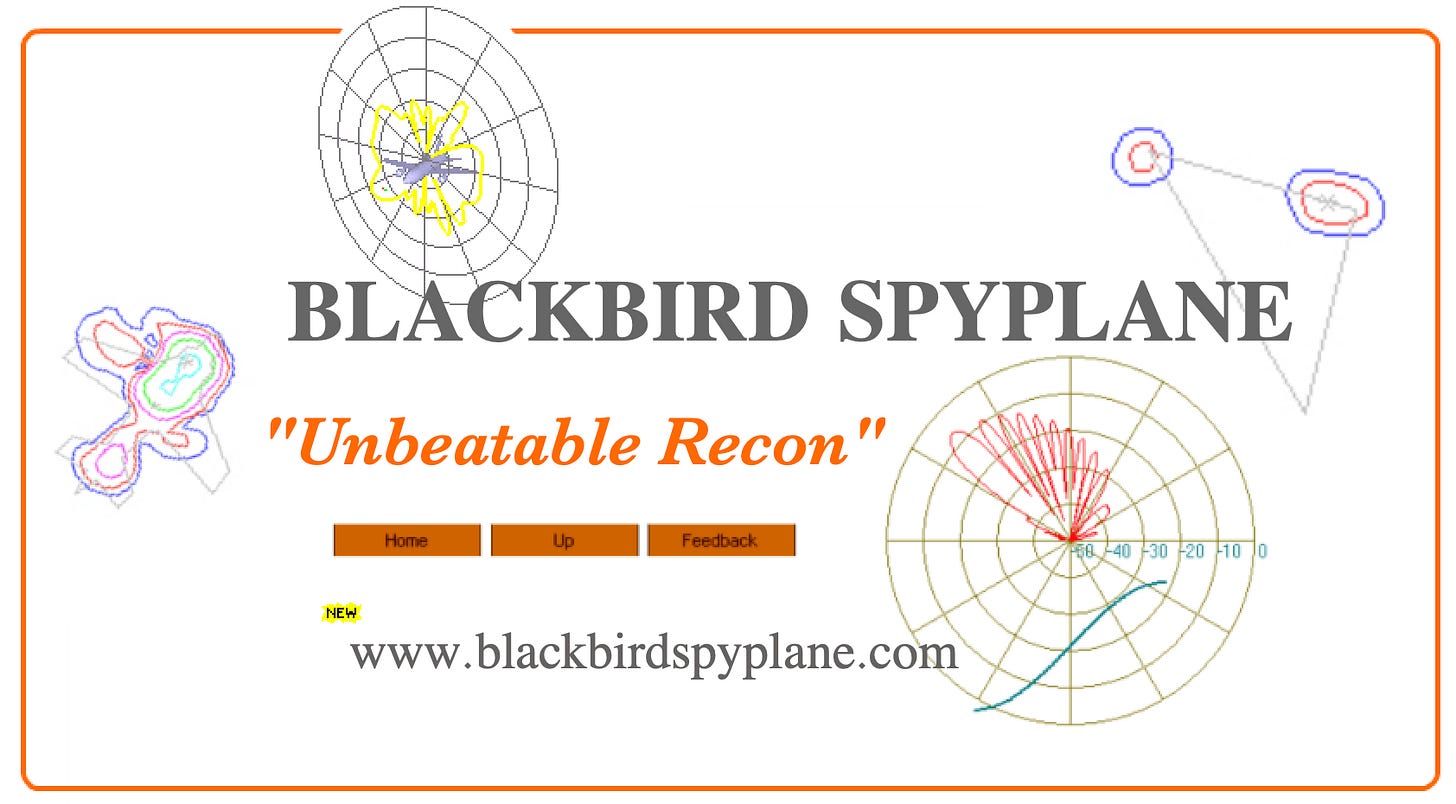 To close out the week, here are the 4 coolest things on our radar right now…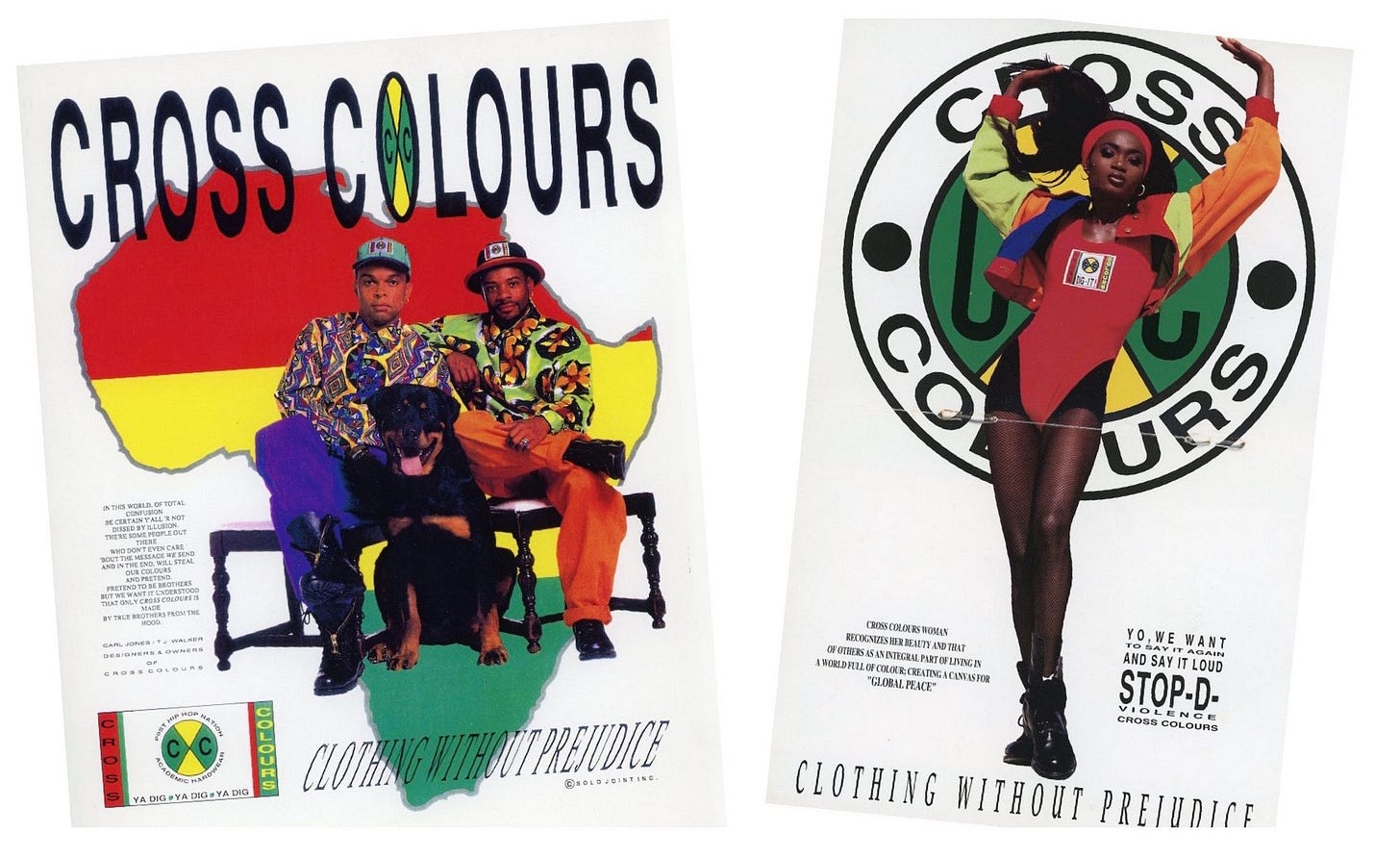 1. SURF FETISH

When Carl Jones founded Cross Colours in 1989 with designer T.J. Walker, he helped kick off what came to be known (for better or worse) as the streetwear industry. Based in L.A., Cross Colours was black-owned & black-designed. Its name referred to transcending gang-violence, but took on pan-racial connotations as the customer base expanded beyond the original core of Black kids whom Jones saw as under-served by the apparel world. Cross Colours's history is the focus of a current exhibit at the California American Art Museum, up till August, which you can check out here…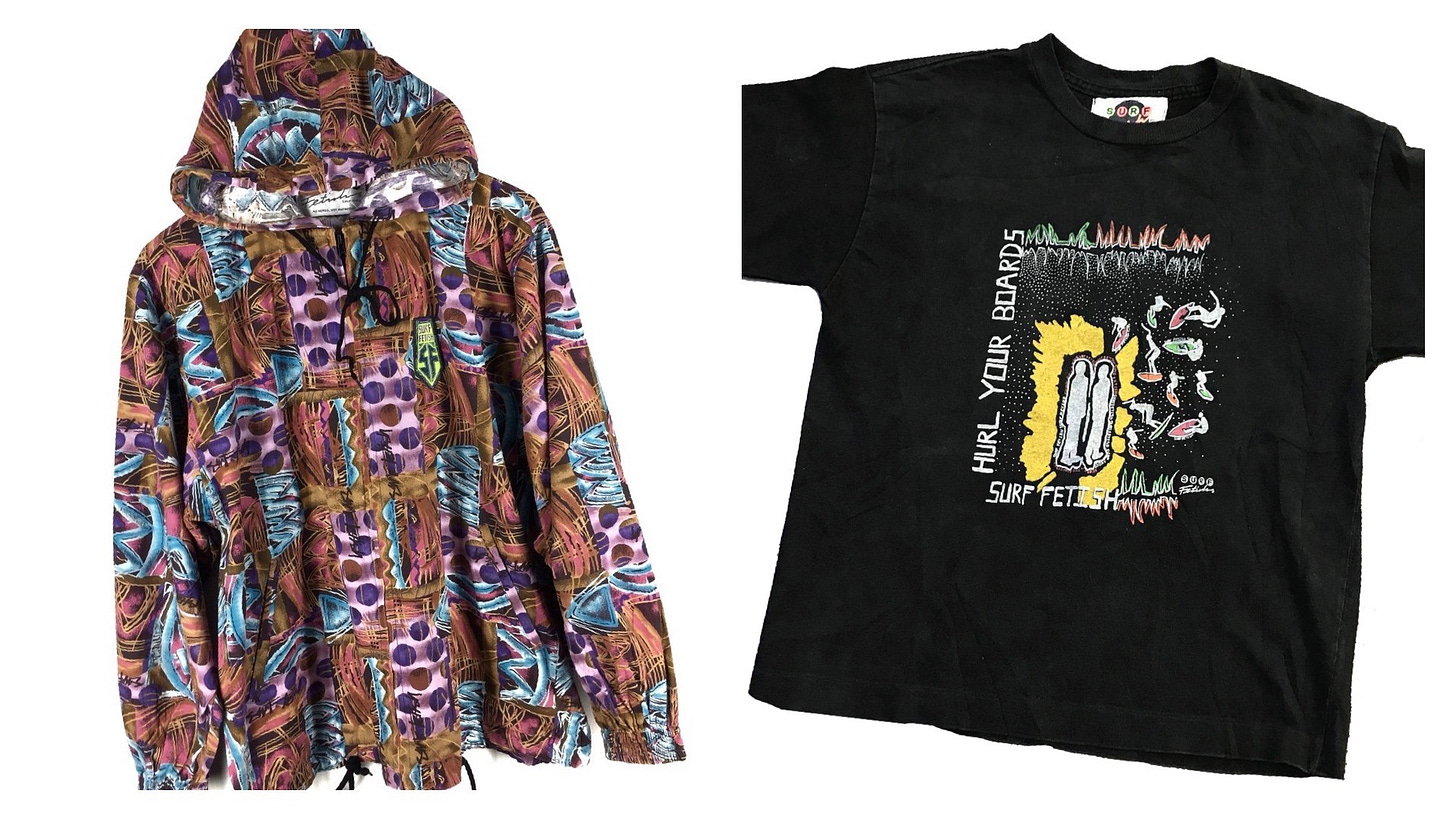 But what we didn't know until recently is that before Cross Colours, Jones and Walker had a short-lived beachwear line called Surf Fetish — and the clothes were extremely vibey! Their slogan, stitched into the tags, was "No Nerds, Not Anywhere," which is a tough but fair policy, and even though the brand might seem like it's got little in common with its iconic successor, there's a definite genealogical link between Cross Colours and Surf Fetish's roomy silhouettes, bold color palettes and '80s-ed out graphics — all of which go pretty hard in 2020.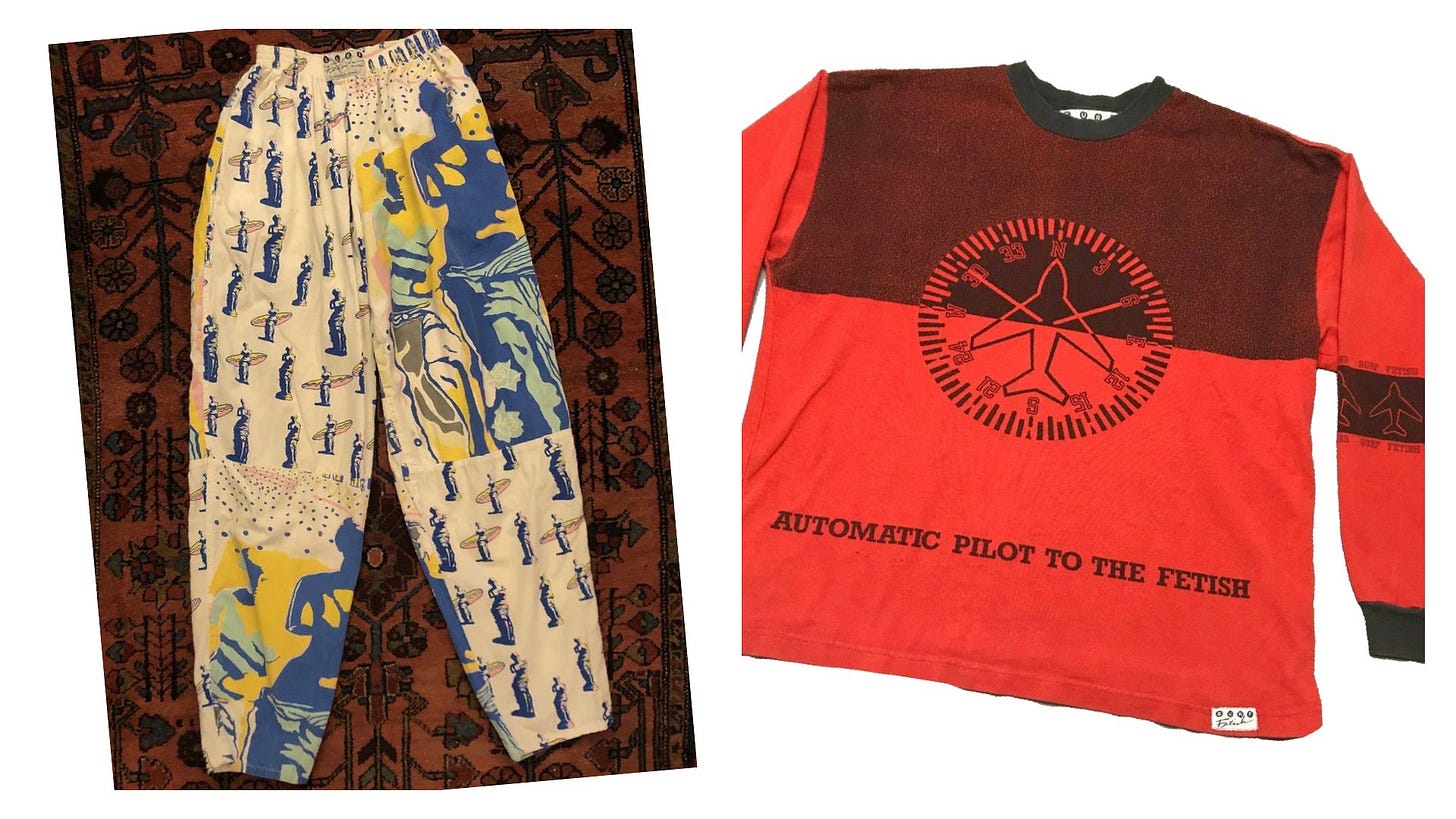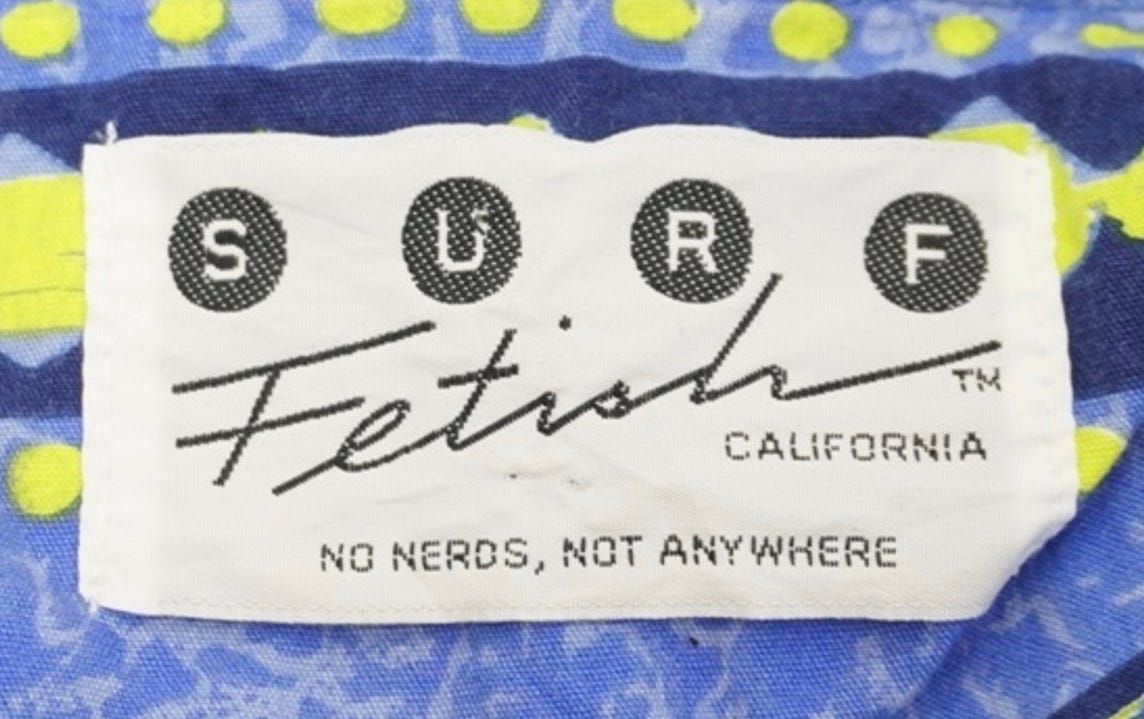 Also, since no one's really checking for them, Surf Fetish pieces sometimes go for steals when they pop up on resale sites. Here are a few we found in a range of prices…

-Brown & purple hooded windbreaker
-Blue & yellow hooded windbreaker
-Wild Venus de Milo pants [UPDATE 8:49 a.m. a BBSP reader just emailed to say she copped these while you were SLEEPING]
-"Automatic Pilot to the Fetish" longsleeve
-"Hurl Your Boards" tee
-Checkerboard longsleeve

A couple vintage Cross Colours gems:
-Sick green denim hoodie
-Magnificent striped jeans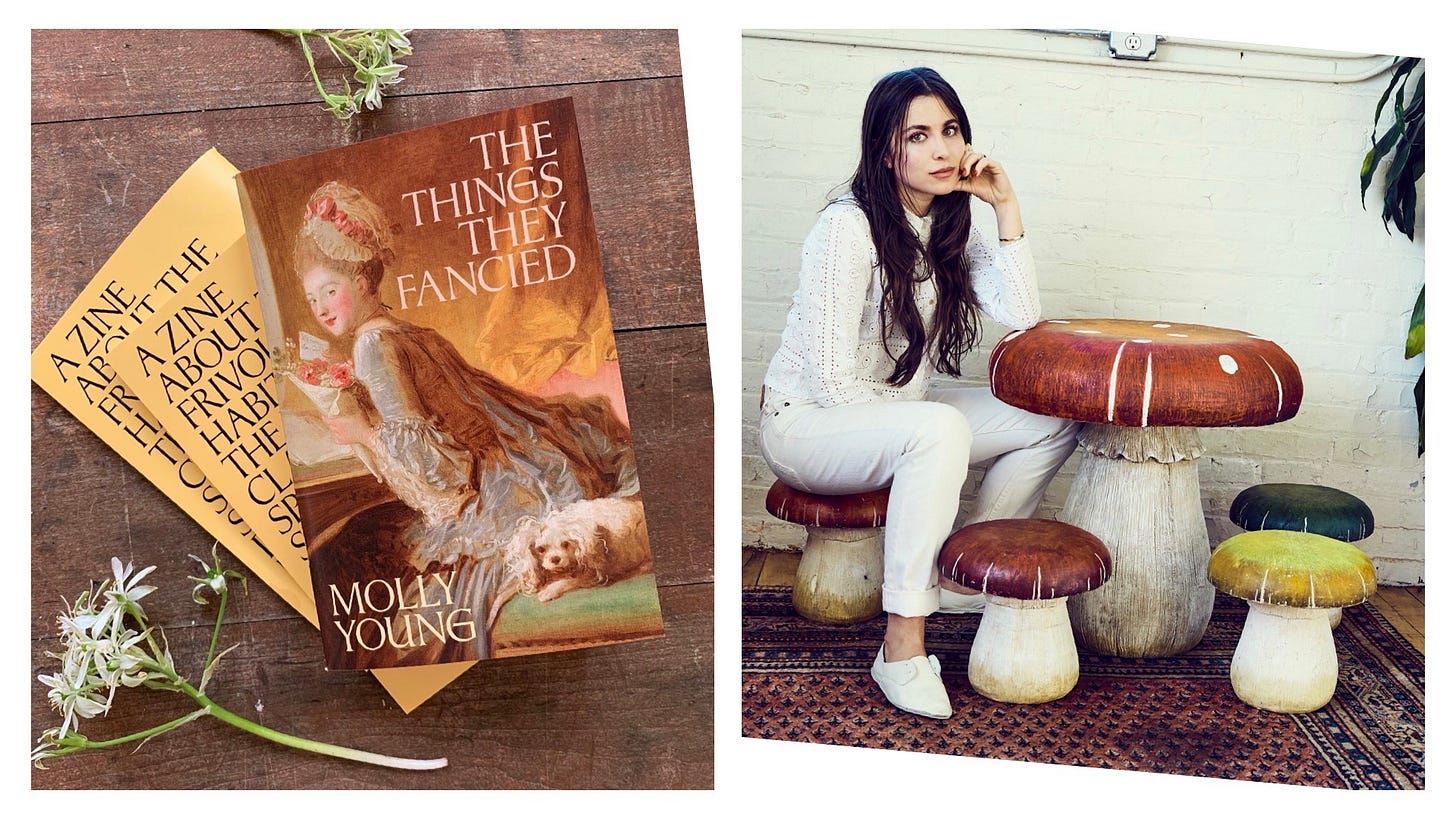 2. MOLLY YOUNG'S THE THINGS THEY FANCIED ZINE

Class warfare… mockery of the hyper-rich… making zines in 2020… we fux with all of the above. So we're stoked to see that Molly Young, one of our favorite writers and a fellow newsletter-visionary, just put out The Things They Fancied, which she calls "a zine about the sick and twisted hobbies of rich people throughout history."

Molly is not only a super sharp & funny phrase-turner but curious about all kinds of weird shit. This manifests everywhere from her magazine features to her Twitter feed (where, e.g., just the other day she posted about an "app called Sharktivity that tracks local great white sharks, so swimmers / surfers can avoid them, and the tagged sharks have names… Agnes… Omar… Cool Beans… Ronald Tarantino Jr.") The topics covered in the zine include the arcane ways goofy British Lords kept their germ-riddled manors "clean" in the 19th century, Renaissance porn, and a $50,000 perfume. Molly also subscribes to BLACKBIRD SPYPLANE and owns mushroom furniture so her taste-level is clearly Mach 3+.

-Get the zine for $13 at YoungBlanks.com.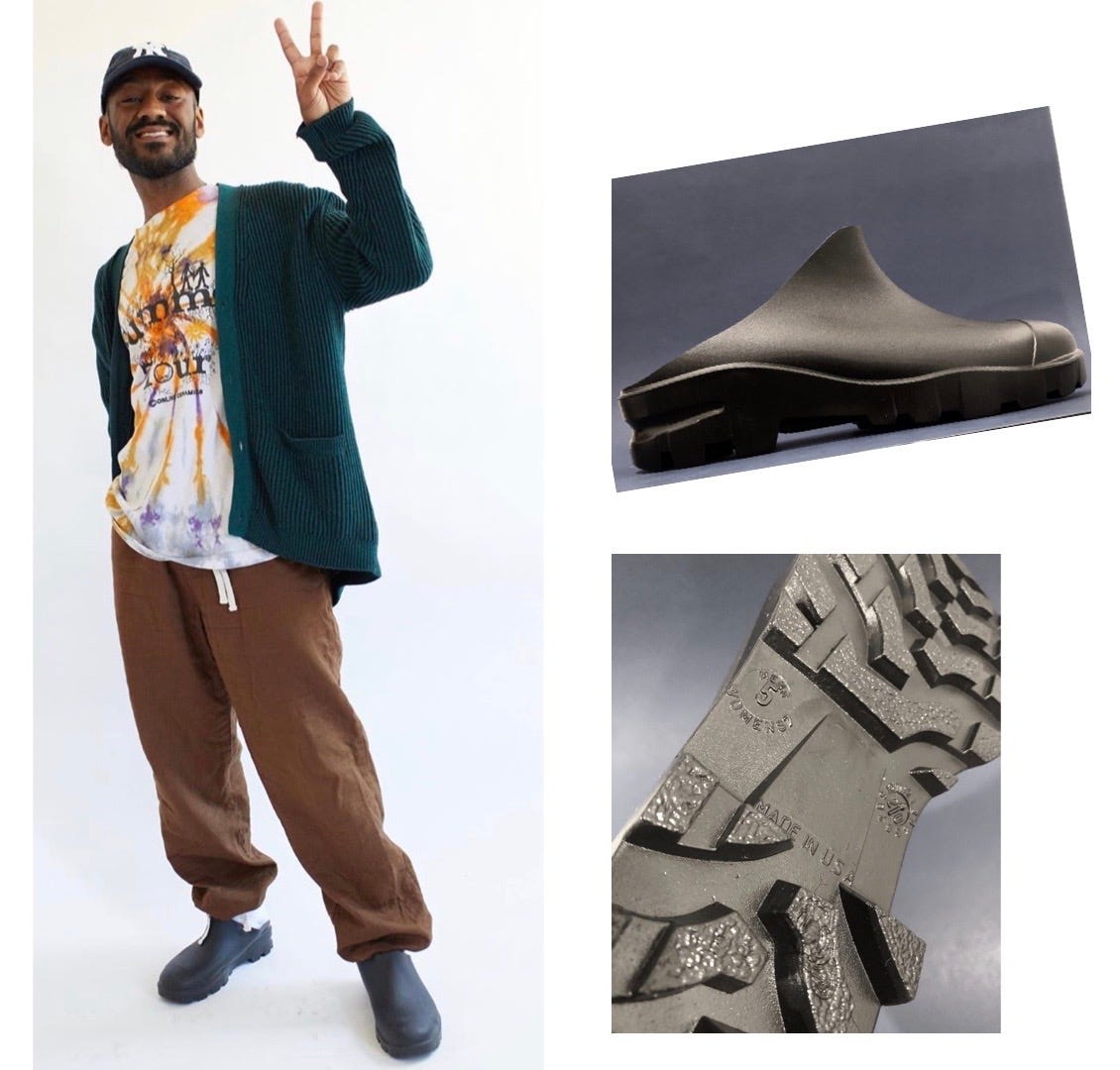 3. HATHENBRUCK "CHILLBIE" CLOGS

Designer & artist Saeed Ferguson of Philly's ALL CAPS STUDIO is the guest on this week's Throwing Fits, where he talks about his excellent new benefit-tee with 18EAST, currently available at No Man Walks Alone. During his fit check he serenades New Balance 990s but doesn't once mention the tremendous & tremendously strange clogs he's wearing in the Pt. 1 promo image, above left.

They have a certain elvish quality… they look a bit like sawed-off Blundstones… but what are they? Blessedly, Lawrence from TF lit up our DMs with the rare intelligence before we even asked: They're Hathenbruck's "Chillbies," made in the USA and "waterproof in the front"—i.e. a perfect addition to the footwear we spotlighted this past Tuesday in what ppl are already calling our "instant-classic" GARDENING-INSPIRED JAWN roundup.

-Available for $120 at the HATHENBRUCK site, here.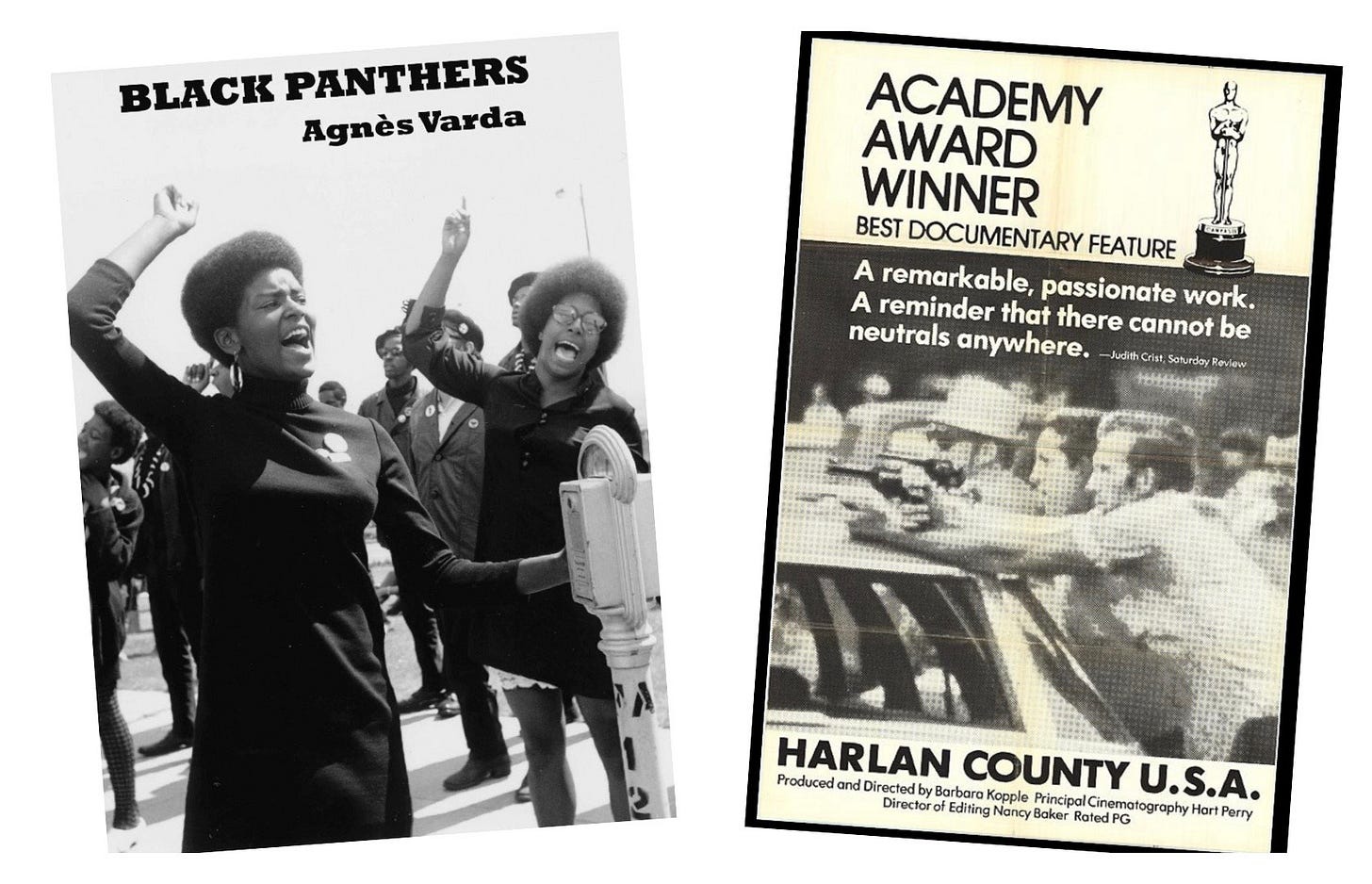 4. AGNÈS VARDA'S BLACK PANTHERS (1970) & BARBARA KOPPLE'S HARLAN COUNTY U.S.A. (1976)

Tomorrow is Juneteenth. Among other commemorations, thousands of West Coast longshoremen — acting in solidarity with Black Lives Matter protestors and others fighting against police terror — will stop working & shut down 29 different ports up and down the Pacific. Part of the point is to harness demands for change to material actions that make direct economic impacts.

A particularly fun & easy way to verse yrself in the history of this tradition is to post up on the damn couch some time this weekend and do a double feature of Agnes Varda's half-hour-long Black Panthers documentary, shot in late-'60s-era Oakland — where white cops brutalized black citizens — followed by Barbara Kopple's riveting, beautiful, heartbreaking Harlan County, USA, shot a few years later in rural Kentucky — where white cops brutalized white coal miners on strike for better pay & working conditions.

Both are on Criterion Channel:

-Black Panthers, currently streaming for free, here
-Harlan County U.S.A. streaming here — subscription required but super worth it so don't play yrself !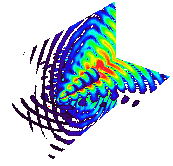 Share this newsletter with an elite cadre of ~30-50 of yr friends. You can follow us on Instagram and Twitter and find archival knowledge darts at BlackbirdSpyplane.com