Discover more from Blackbird Spyplane
Your No. 1 source for style, culture, & "unbeatable recon"
♻️ Dope windbreakers made from parachutes, ♻️ fire home-jawns made from textile scraps...
... & other upcycled undead slappers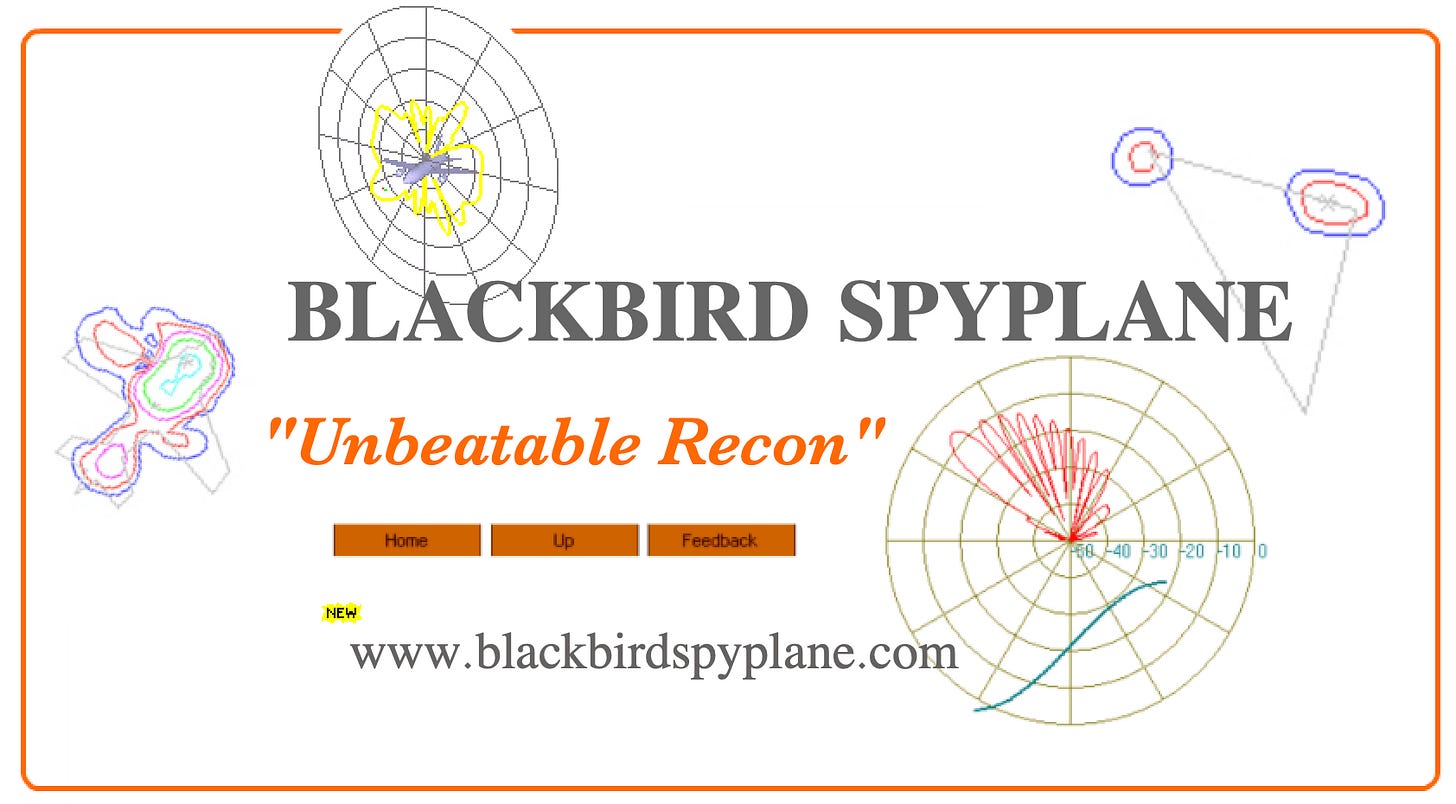 As u know, here at BLACKBIRD SPYPLANE we keep an ever-expanding dossier on dope under-the-radar joints u might f**k with heavy … Today's newsletter is about a sub-section of those joints that lived long lives and then died …only to be lifted from the grave & resurrected into divine black-magickal brand-new jawns…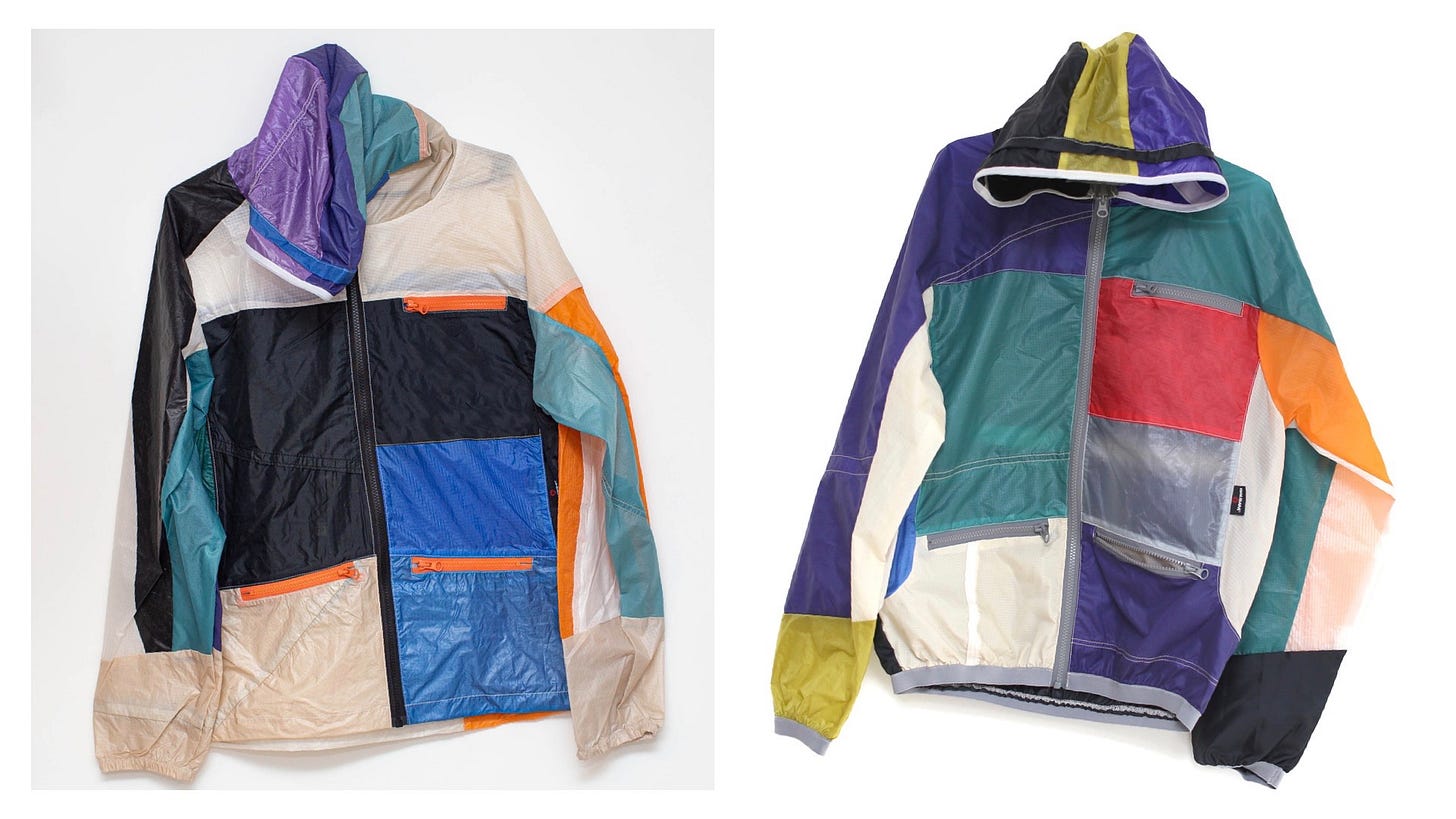 1. FIRE WINDBREAKERS HANDMADE FROM USED PARACHUTES

Based in Argentina, the ppl at BAUMM take old parachutes that have reached their maximum flight hours & sew them into windbreakers that are at "maximum levels of fly" … each jacket is hand-made & numbered, and in addition to their patchwork-colorblocking, we love how these patterns incorporate old labels (as seen on the chest pocket below), translucent panels (above right) & fragments of graphic text.

Baumm makes backpacks, satchels, & duffel bags, too. The windbreakers go for around $70 each — here.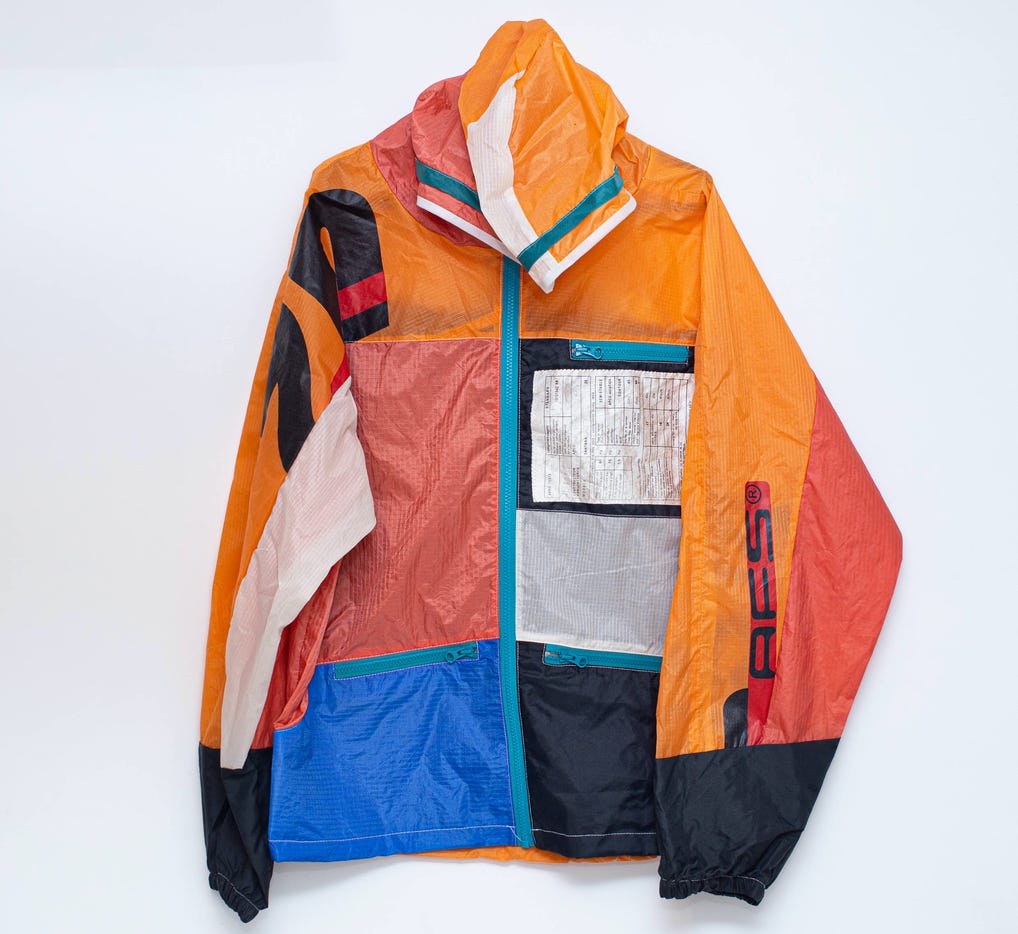 ***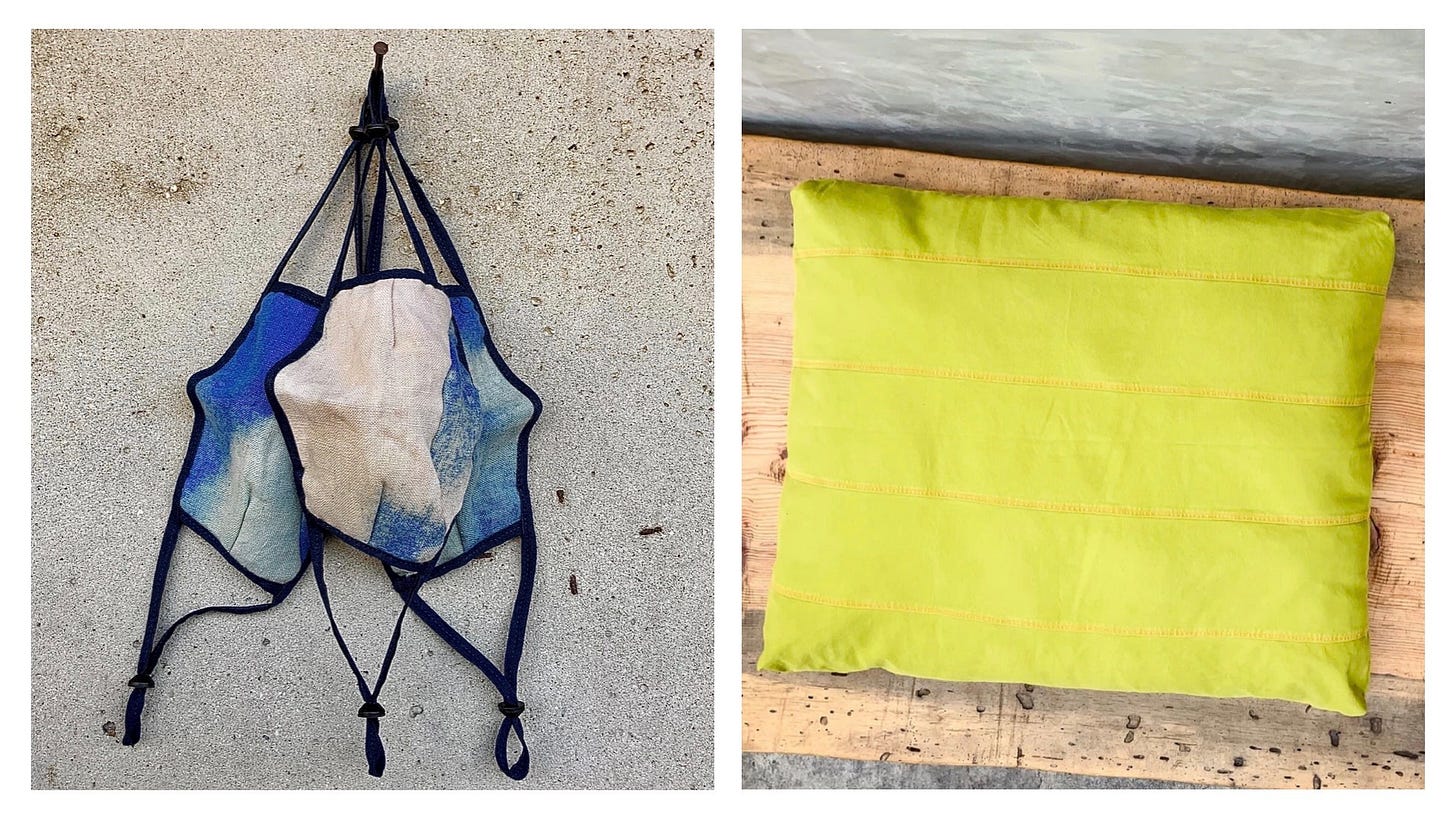 2. DEADSTOCK MASKS, UPCYCLED HOME GOODS & RE-IMAGINED PATAGONIA JAWNS — PLUS GARMENT-WORKER ACTIVISM! — FROM L.A.'S SUAY SEW SHOP

One morning last December we peeked into a workshop just off the L.A. River in Frogtown — it wasn't open yet, but we could see colorful fabric cuttings arrayed beside sewing machines & disassembled Patagonia puffers & fleeces stacked all over the place: A friend had tipped us off to a company called Suay Sew Shop that sounded fascinating, and we wanted to check it out in person…

Suay's stock-in-trade is carefully upcycling joints that they go on to sell thru their own shop as well as thru partners — at their height of production they cut up thousands of pounds of "textile trash" weekly, and among the pieces that come out the other side of this process are Patagonia's fire range of ReCrafted garments (below), Suay's own deadstock-linen facemasks, & big, beautiful organic-cotton floor pillows and quilts (above & below) that are perfect for cozying up the crib yr spending so much more time in these days.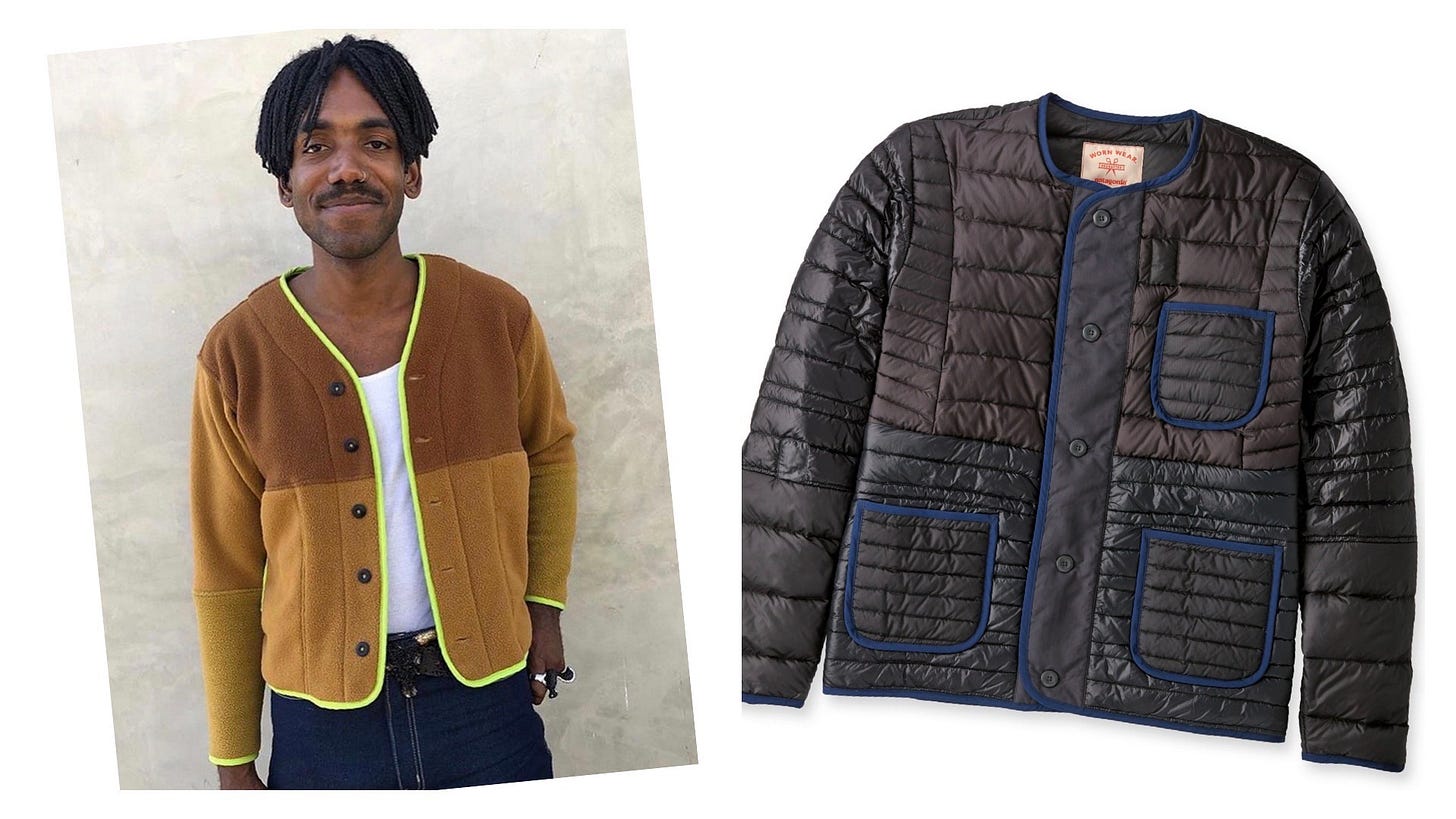 2 pieces from the "ReCrafted" collection that Suay makes for Patagonia



If u follow Suay on IG u also know they've made community activism a major part of their practice: They've organized a CSA program called "Know Your Grower, Know Your Sew-er," thru which farm boxes are donated to garment workers affected by COVID; they're agitating for the passage of California's SB 1399, to combat the shocking degree of labor-exploitation & legalized wage-theft in the L.A. apparel industry; and — acknowledging the fact that their workshop sits on stolen Tongva land — boosting the efforts of indigenous-rights groups like Seeding Sovereignty and Indigenous Women Rising…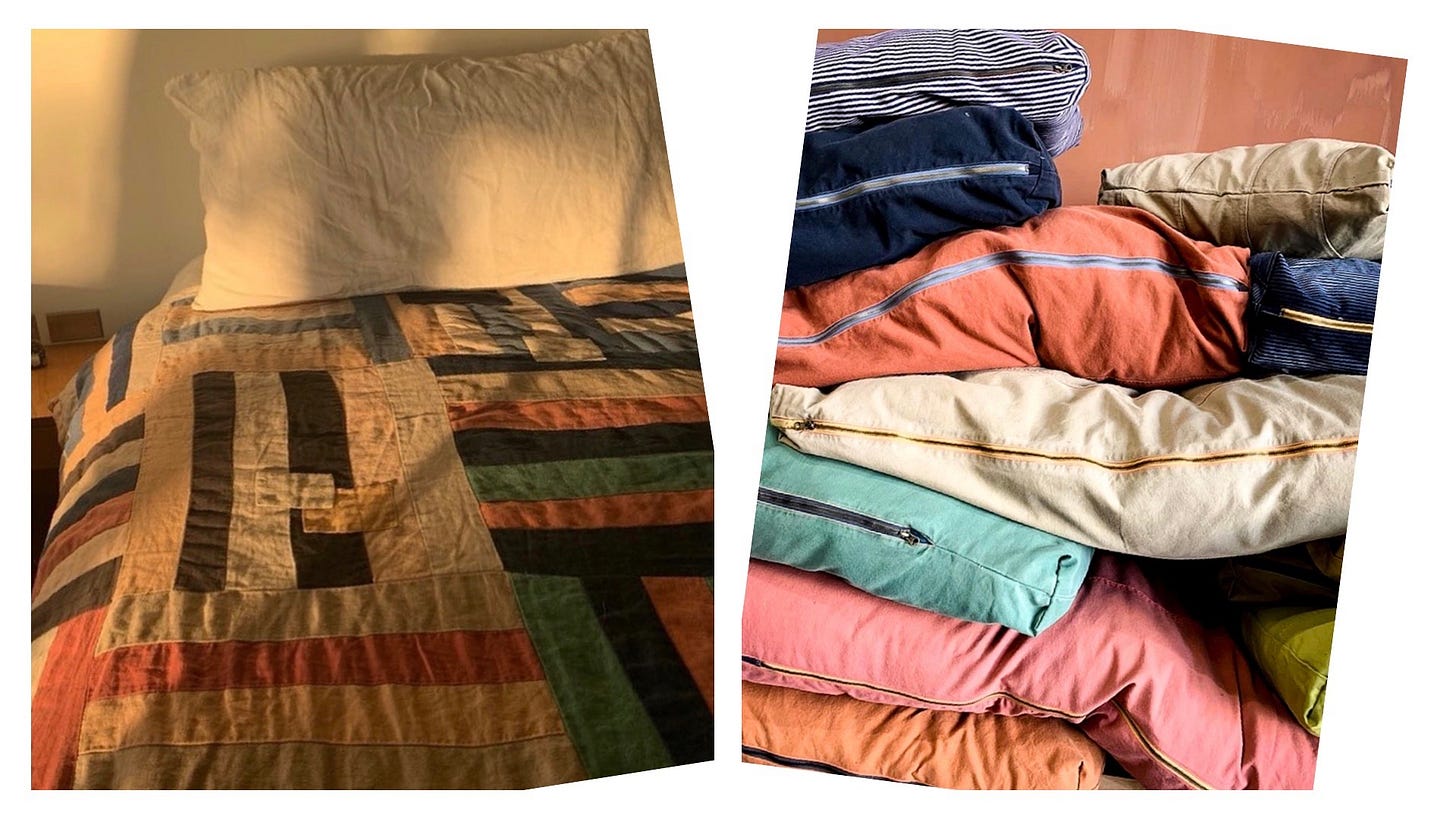 U can learn more about Suay & cop from their (constantly updating) webstore here.
***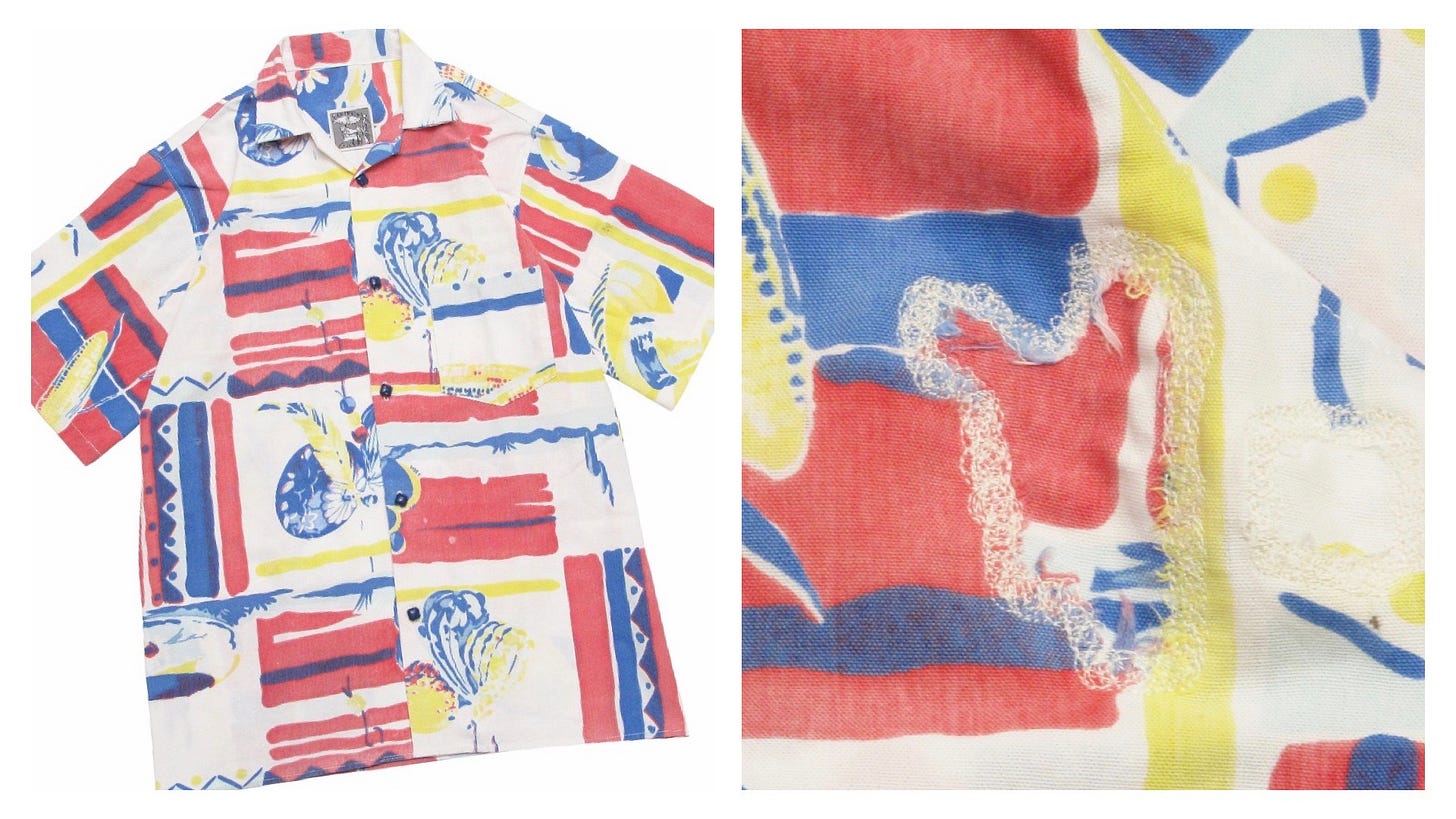 3. CAMP SHIRTS MADE FROM TABLECLOTHS & A WILD "LAST SUPPER" BOMBER JACKET MADE FROM VINTAGE TAPESTRY…

If we're saluting TRANSMOGRIFIED JAWNS today then we have 2 give a shout-out 2 one of the true kings of this upcycling s**t, Atlanta's Pentimento, who's been hand-making beautiful, funny, ingenious, one-of-one joints for a minute now & remains way too slept-on given how fantastic the stuff is…

-Printed tablecloth camp-collar shirt here
-Jeans cut from vintage denim swatches here
-MA-1 bomber cut from a "sun faded tapestry of Da Vinci's Last Supper" here
-Full webshop here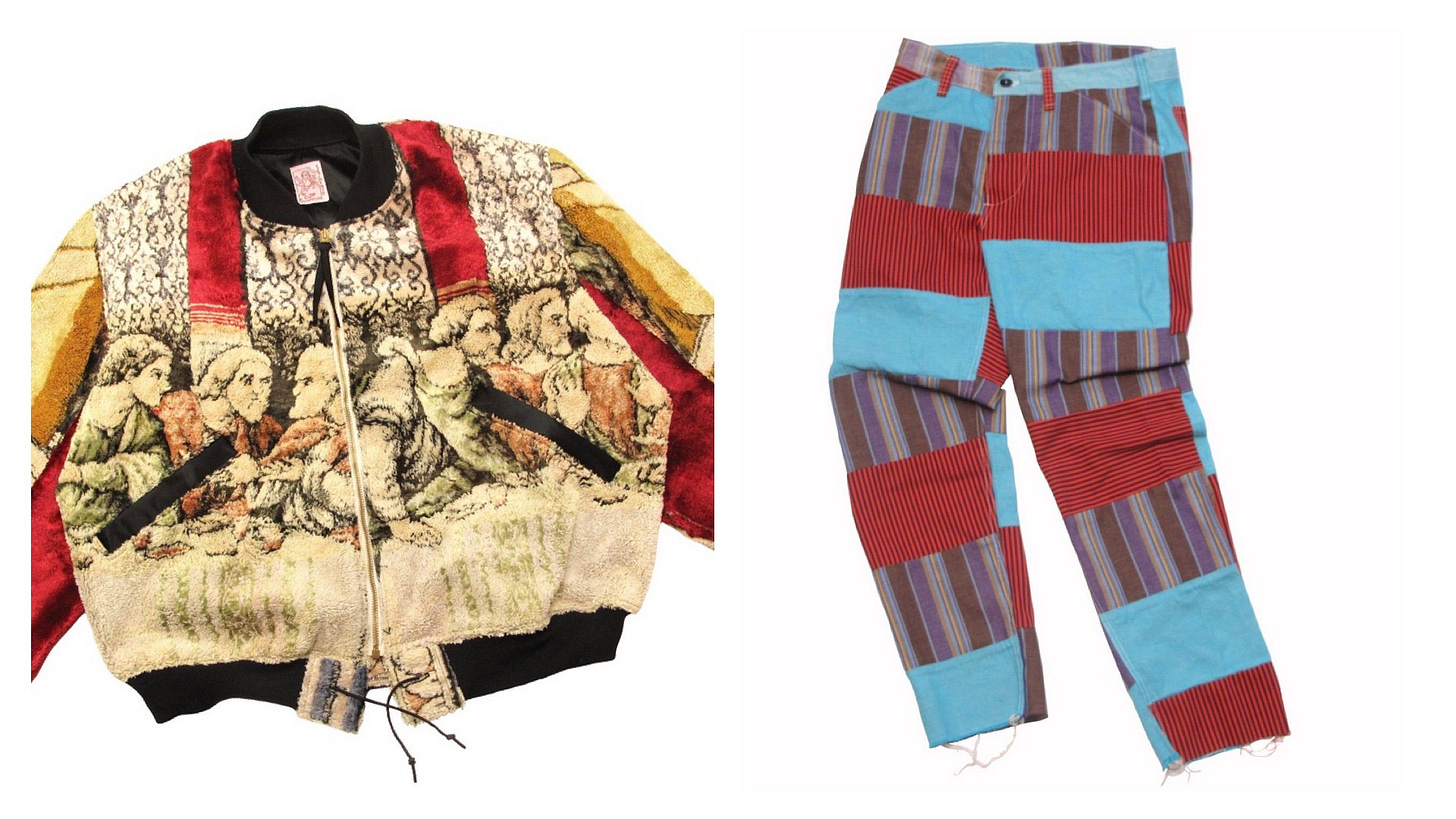 ***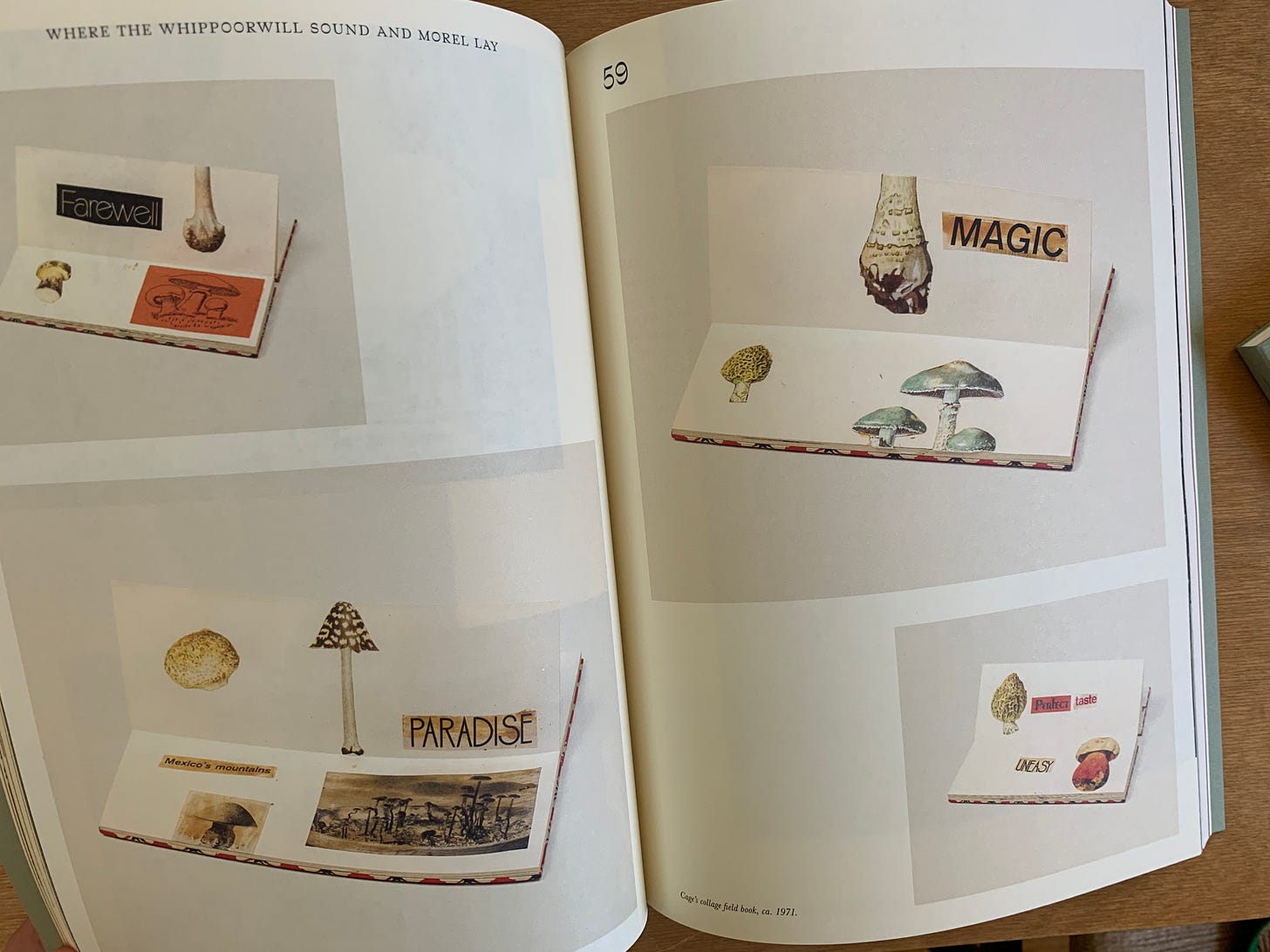 4. A BEAUTIFUL BOOK BY JOHN CAGE ABOUT MUSIC & MUSHROOMS — MADE FROM RECYCLED APPLE-PROCESSING WASTE

Finally: Ask anyone who knows BLACKBIRD SPYPLANE and they will tell u that in addition to our love of being the number 1 source across all media for "unbeatable recon," two other things we f**k with particularly heavy are ambient music and mushrooms.

We have been known to ingest dried psilocybin stems while wearing a Cactus Store x Mushroom House tee … snack on some shiitake jerky … climb into the soft, lichen-covered branches of a California live oak … turn on some Jason Kolàr, Laraaji, Hiroshi Yoshimura and/or "Rockstar P" by Baby Keem … and think major-league thoughts about what subterranean mycelia networks have to teach us about the importance of empathy, fellowship and collaboration…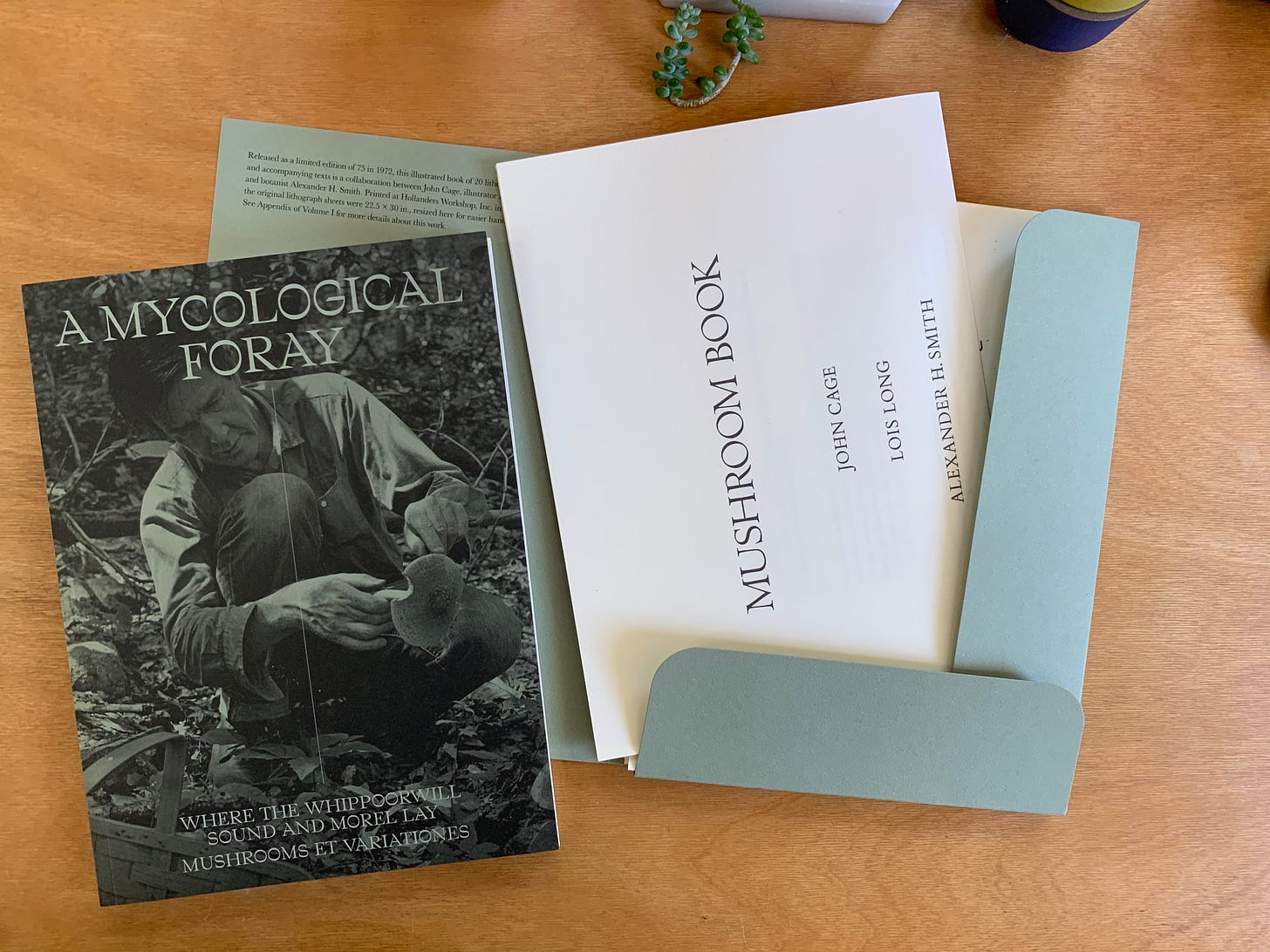 So we were intrigued a couple months back 2 hear that London-based publisher Atelier Éditions was putting out a new book called John Cage: A Mycological Foray, pulling together various artifacts & documents of the legendary conceptual composer's deep and long-lasting interest in mushrooms… Also they printed part of it on paper made from apple-processing waste??

We copped it & can report that it is cool as hell…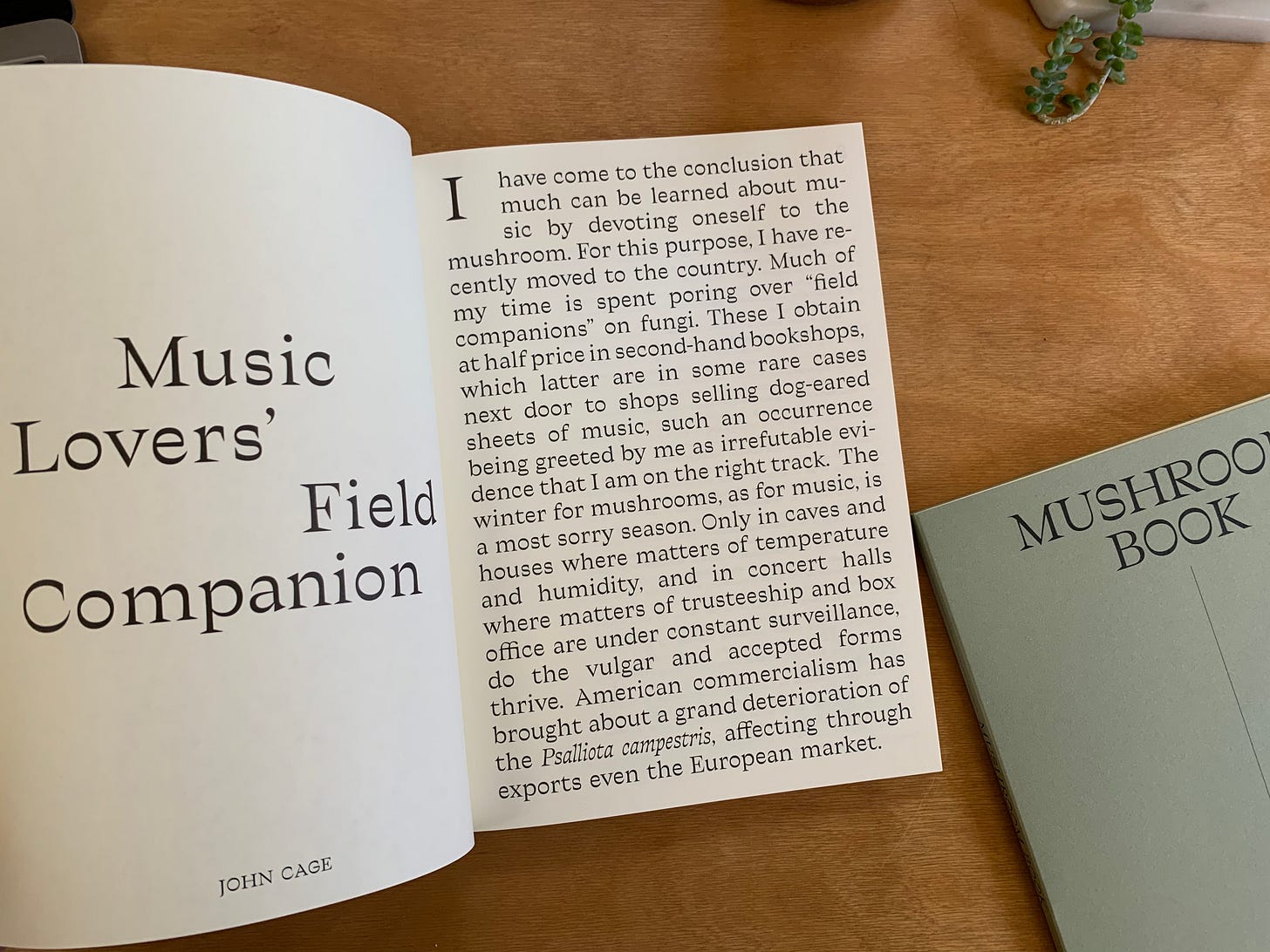 Cage rhapsodizing on "Chunes & Shrooms" in an opening essay…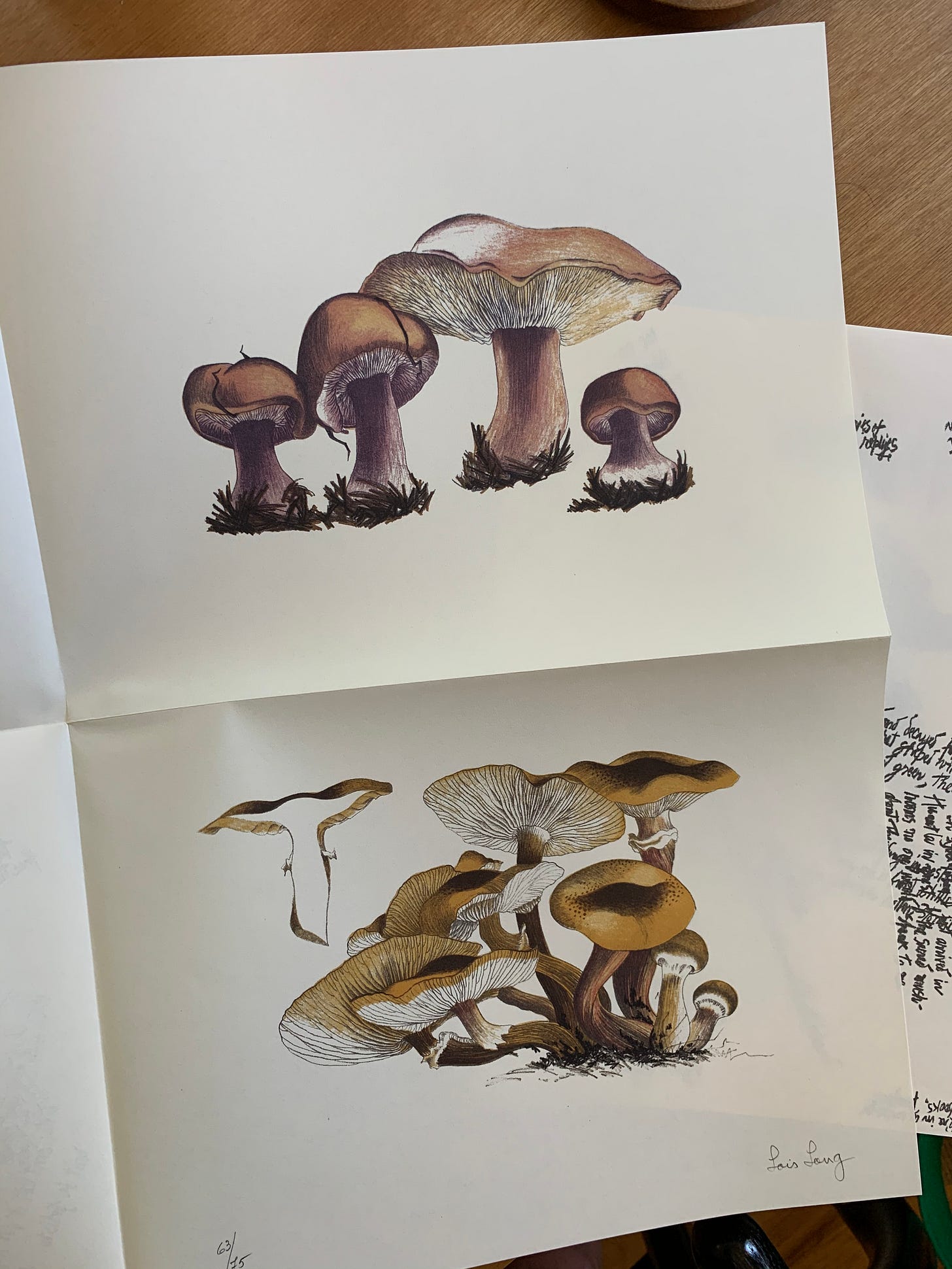 Beautiful Mushie illustrations from Cage collaborator Lois Lang…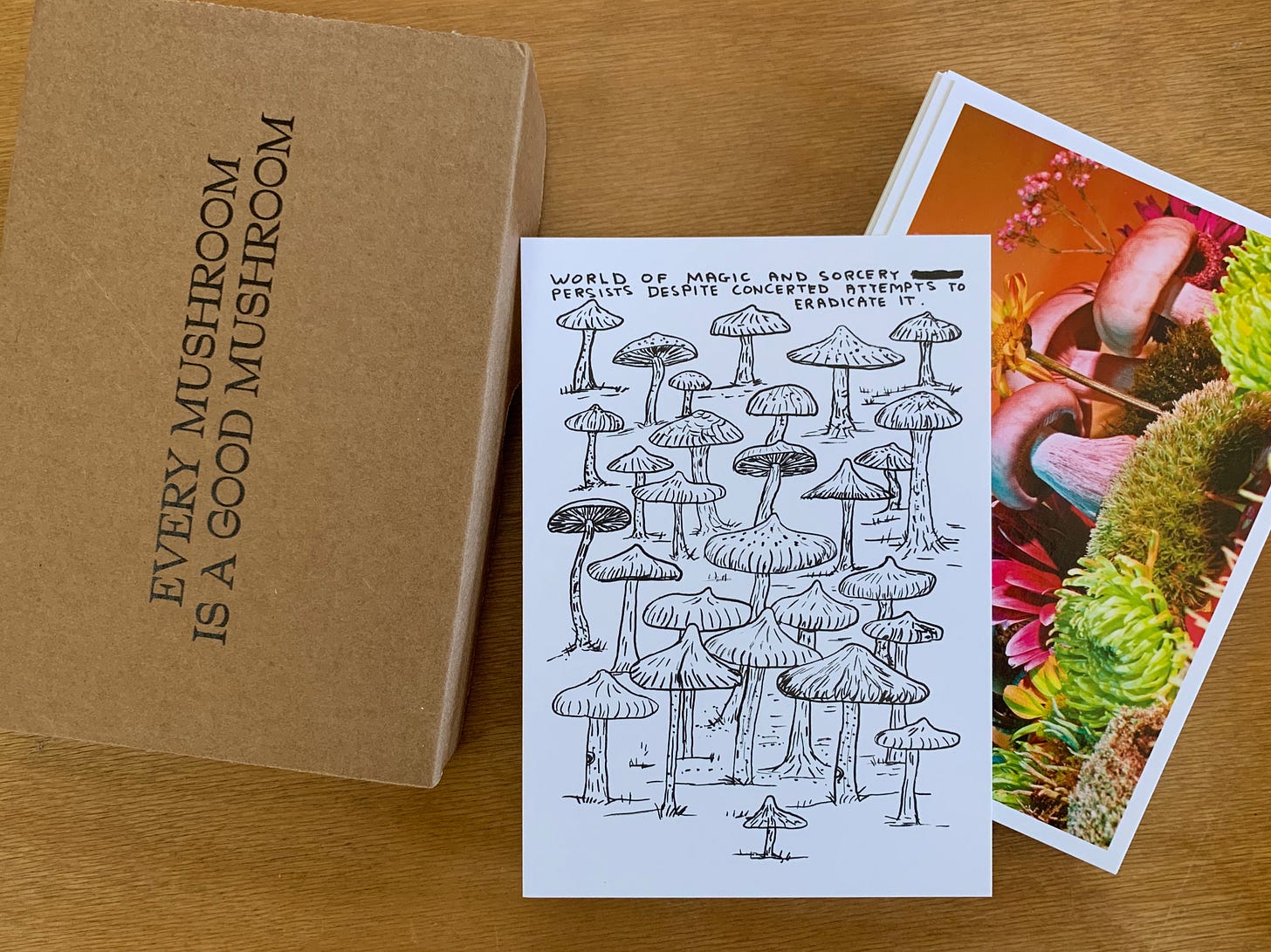 A limited-edition bonus collection of postcards containing Cage's mushroom recipes & mushie-themed pictures by artists like David Shrigley and Phyllis Ma…
You can cop this wonderful book for $55 here — and, in the meantime, put some aching beauty into yr day with one of our favorite Cage "proto-ambient" joints, the 1948 solo-piano piece "In a Landscape"…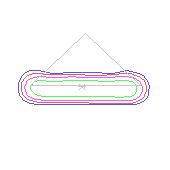 Share this newsletter with an elite tranche of 50-75 of yr wisest / most-respected friends, and read more at BlackbirdSpyplane.com. U can find us on Instagram and Twitter too.